Lamper fra det norske firmaet Northern Lighting. De produserer designerlamper i ulike "moods", inspirert av den unike nordiske naturen, kulturen og det spesielle nordlige lyset i Skandinavia.
Lampene fra Northern Lighting forhandles blant annet hos Pur Norsk, Jane Doe, Kontainer med flere. Komplett liste finner du på nettsiden deres. Artikkelbildet viser lampen "Snakkes". Med tusj kan du skrive på lampen med baklys formet som en snakkeboble.
Lampen Oslo Wood
Lampen Oslo er designet av Ove Rogne, head of design hos Northern Lighting. Lampen sprer lys slik man ser den i skogen rundt Oslo. Her er deler av hans beskrivelse av lampen:  "Oslo Wood is a studio lamp with a tripod base. The shade includes a revolving shade piece, which gives the possibility of exciting angles of light in the room".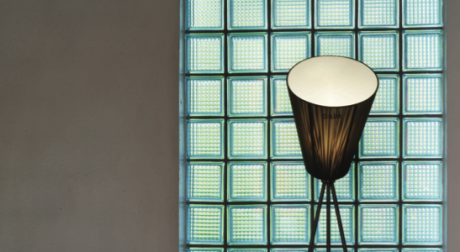 Lampen Scheisse
Scheisse er designet av Hans Bleken Rud. Han jobber nå som lysdesigner hos Glamox. Her er hans beskrivelse av lampen: "a large pendant lamp which pays it's respect to the traditional incadescent light bulb, which with it's warm light and good color reflection has given light to our households for so many years".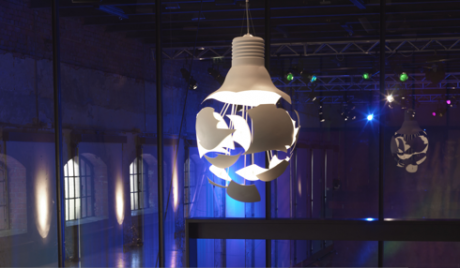 Lampen Seed
Lampen Seed er en leselampe for montering over sengen og finnes i flere farger. Lampen er designet av Hedda H. Braathen, head designer hos Accendo, et Oslobasert indistridesign-kontor. Beskrivelse av lampen Seed: "I wanted to create an arm of light which lets your partner sleep while you read, nurse or knit. I also wanted to challenge users of the lamp to create their own design".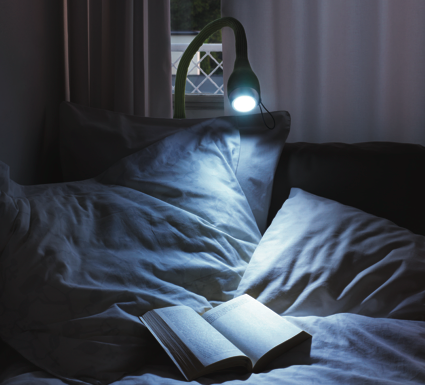 Lampen Polar
Designer for Polar er Fido Industridesign, startet i 2003, av Morten Kildahl, Øyvar Svendsen og Merete Nes. De har mottatt både norske og utenlandske priser for Jordans "Step by step",en tannbørste for barn. Beskrivelse av lampen Polar: "The unique gradient of the transparent glazing was an attempt to make Polar look lighter, like it's frozen in mid air. It almost resemble a droplet from an icicle, ready to drop".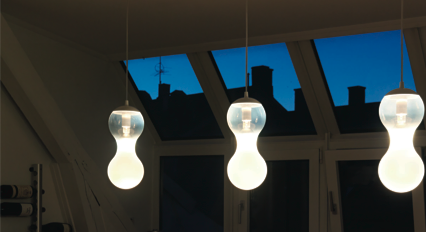 Lampen Moo
Trond Svendgård og Ove Rogne, to av fire gründere, har designet lampen Moo, en fullskala størrelse av et elgehode. Trond, som er kjøkkensjef har laget en spesiell oppskrift med elgekjøtt som følger med når du kjøper lampen. Passer flott på hytta men finner også sin plass i interiører basert på natur. Beskrivelse av lampen: Moo is a full scala wall-mounted Norwegian light mouse head. Moo may be used both for indoor and outdoor decoration purposes. The firuratively shaped lamp body is made of poly-resin material, which gives a smooth and transparent flow of light!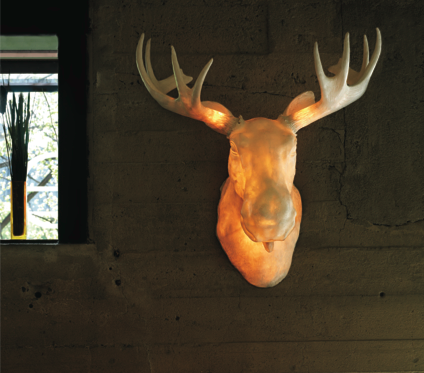 Lampen Snowball
En klassisk funkislampe. Lampen er basert på flere eldre klassikere i dette segmentet. Designerne bak Snowball er Trond Svendgård og Erlend Lappegard. Lampen leveres i to størrelser, en bordlampe og en gulvlampe. Begge utført i lekkert rent stål med en "snøball" i frostet glass som lampeskjerm, samt med små, men viktige detaljer som gjennomsiktige ledninger, gjennomsiktig dimmer og halogenpære. Lampen leveres med egendesignet innpakning.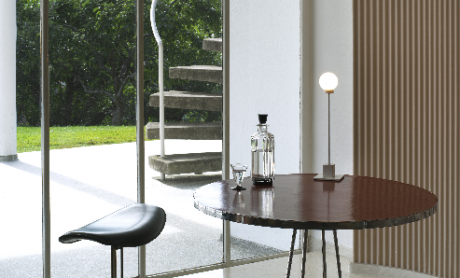 Kilde/bilder: Northern Lighting