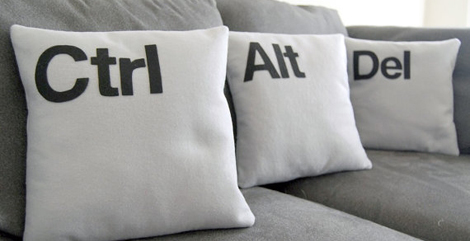 Some lovely pictures of apartments from Pinterest and webstash album Home Decor & Details. Random pictures of interior, living room, wallart and more. Enjoy. Funny pillows.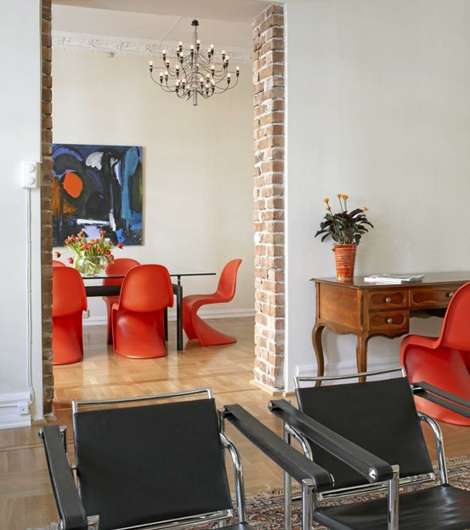 Living room and dining room with orange chairs from Verner Panto. Brick walls and art on wall.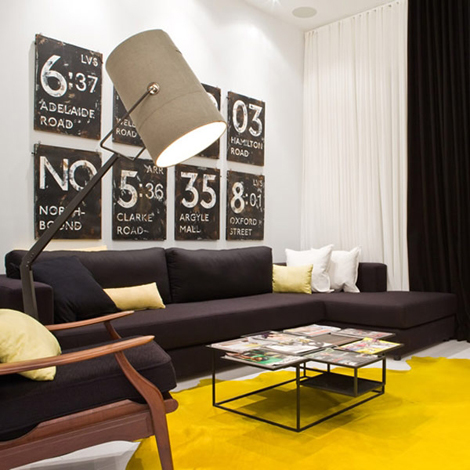 Fresh yellow rug, art as display on wall, lighting and a dark sofa.

Outdoors, outside. Great concrete wall, some rugs and pillows, dark blue and grey.

What a funny idea, seating hanging in the ceiling.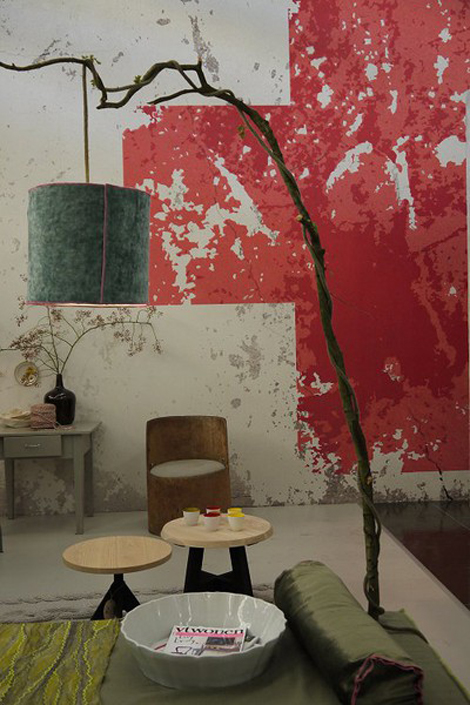 Great illustration on the wall, or is it actually wallpeper? i like it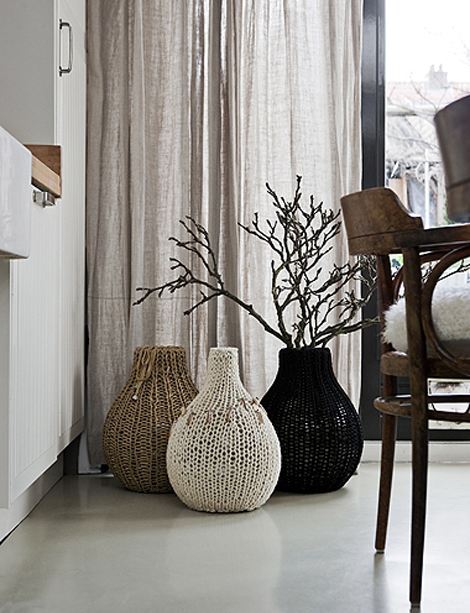 Knitted jugs, decorative and funnt detail in interior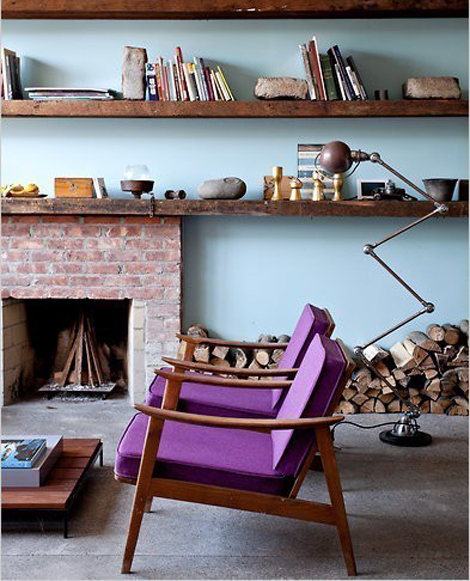 Fireplace, purple vintage chairs and storage display on wall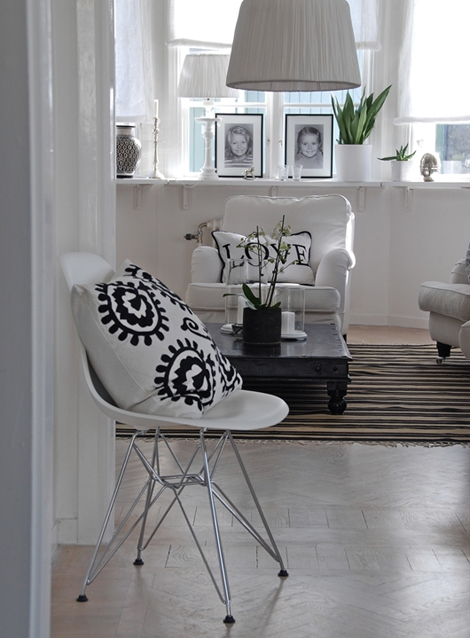 Love both the chair and the pillow
Info/pictures:  Webstash Pinterest album Home Details. Original soruce to be found in album along with lots of inspirational pictures of interior.