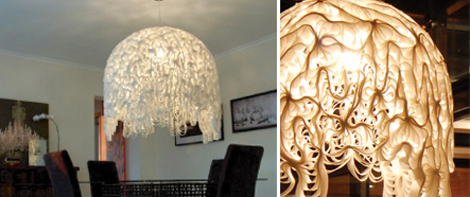 Det engelske selskapet Innermost designer lamper som gir et spennende lys, lampeskjermer med unike mønster og og i uvanlige materialer. Firmaet ble stiftet av designerne Steve Jones og Russel Cameron i London i 1999. Siden den gang har selskapet samarbeidet med over 20 designere for å skape unike lamper, med spennende resultater.
Innermost designer lamper og lampeskjermer med unikt preg. De fleste lampene er designet for å gi mønster til vegger og tak når de er slått på. Her er noen eksempler for inspirasjon.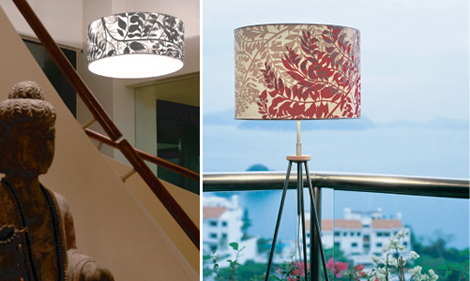 Lampen Leaf, lampeskjermer med utgangspunkt i naturen og løv fra trær, som gir et unikt lysskjær. Design: Timorous Beasties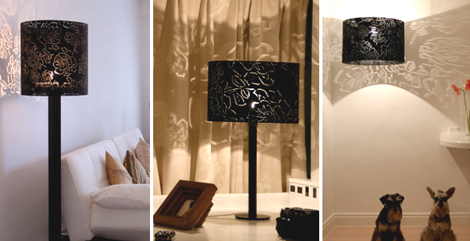 Lampen Peony. Sort lampeskjerm med innstikk av hvitt skaper spennende mønster på vegger og tak. Design: Meiha Tsang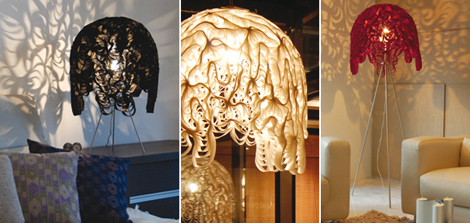 Marble Lamp, en lampeskjerm som består av syntetisk filt over en rund skjerm i akryl. Lampeskjerm som lager festlige mønster på vegger og i tak. Lampen finnes i sort, hvitt og rødt.Design: Christopher LaBrooy 2004.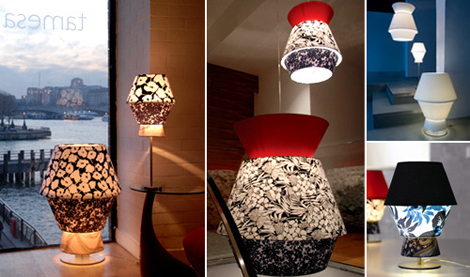 Lampen Doosey, med insprirasjon fra naturen. Design: Monica Singer and Marie Rahm, Polka.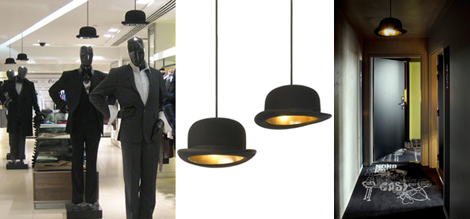 Lampen Jeeves, en bowlerhatt. Design: Jake Phipps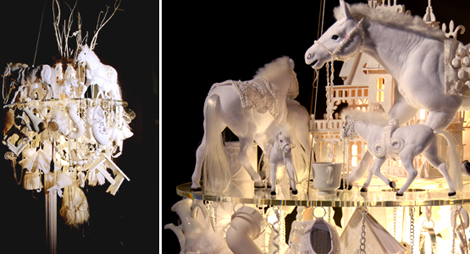 Lampen White, dekorert med unike deler i enten sort eller hvitt. Design: Winnie Lui

Lampen Delight Pendant med utskjæringer i skjermen. Design: Mixko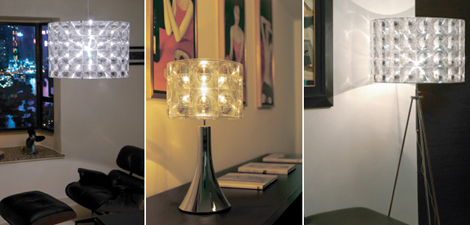 Lampen Lighthouse. Design: The Unnatural Light Company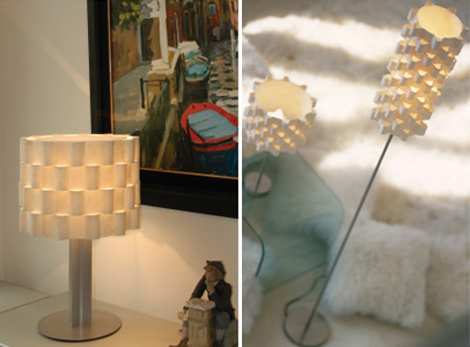 Lampen Loop. Design: Anne Kyyrö Quinn

Lampen Jewel. Design: Yee-Ling Wan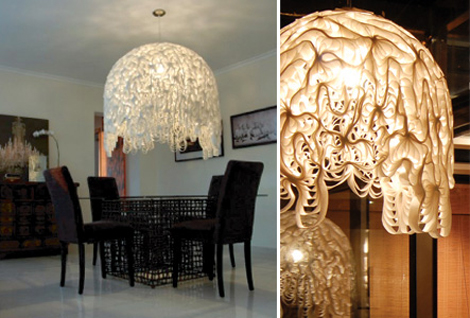 Besøk nettsiden og se flere flotte taklamper og flotte lampeskjermer. Dersom du ønsker informasjon om hvor lampene selges så send en mail til norway@innermost.co.uk.
Kilde/bilder: Innermost