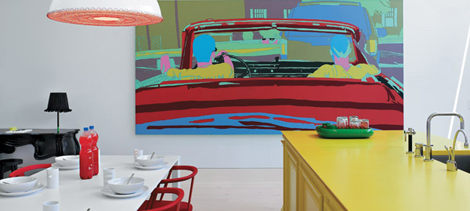 Some colorful and inspiring pictures from Interiordesign Magazine on web, you maybe know the magazine already. If not here are some pictures to enjoy.
The magazine Interior Design have a lot of photo galleries and the magazine follow the professional market related to interior design, architecture, trends and news.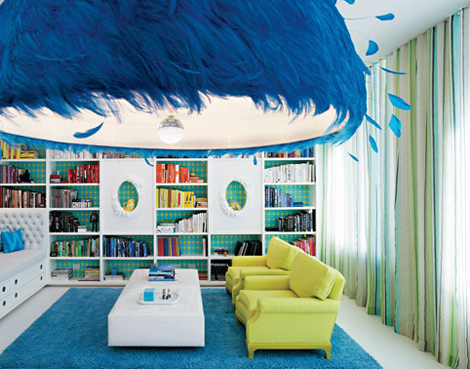 What a furry blue pendant in this colorful living room.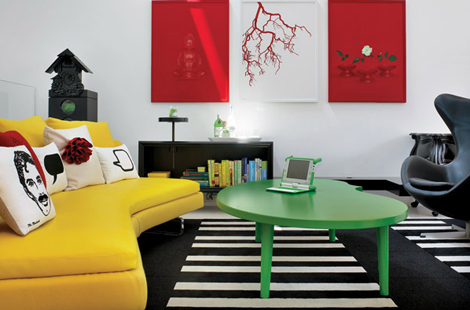 Yellow sofa, green table, red art on the wall, black & white rugs. The Egg in leather.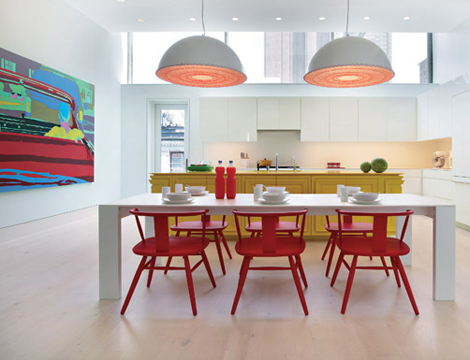 Refreshing red kitchen chairs and matching art on the wall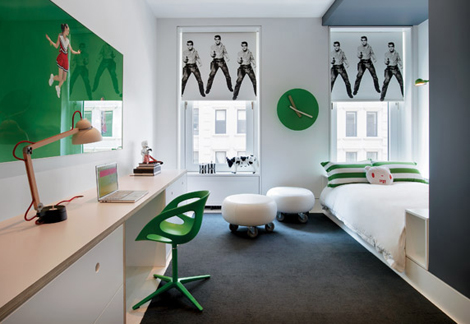 Green complementarly color in this children's room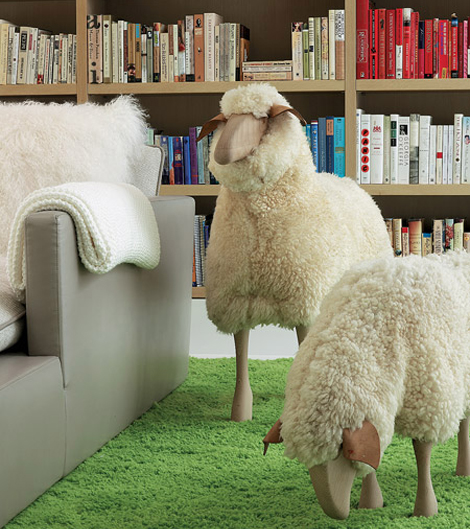 I've absolutely seen this picture before, can't remember who took it. Anyone know?

Looks like FatBoy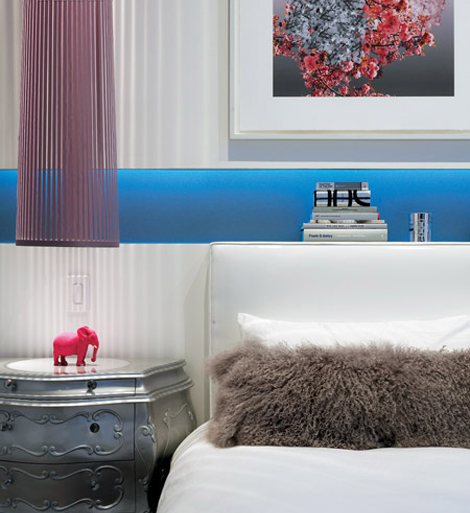 Blue stripe on the wall makes the bedroom look fresh and yet cozy. What a bed table

Tiles in grey on the wall makes it quite special. Do you fancy the chairs?

Long table for guests to dinner
Info/pictures: Interiordesign.net