Visiting Las Vegas in April we took a tour to Hoover Dam, on our way to Grand Canyon, approximatly 2.5 hours by car – Exploring the architecture and beautiful scenes. You just "tourist", fully aware of the setting.
Hoover Dam, once known as Boulder Dam, is a concrete arch-gravity dam in the Black Canyon of the Colorado River, on the border between the between Arizona and Nevada. It was constructed between 1931 and 1936 during the Great Depression and was dedicated on September 30, 1935, by President Franklin Roosevelt.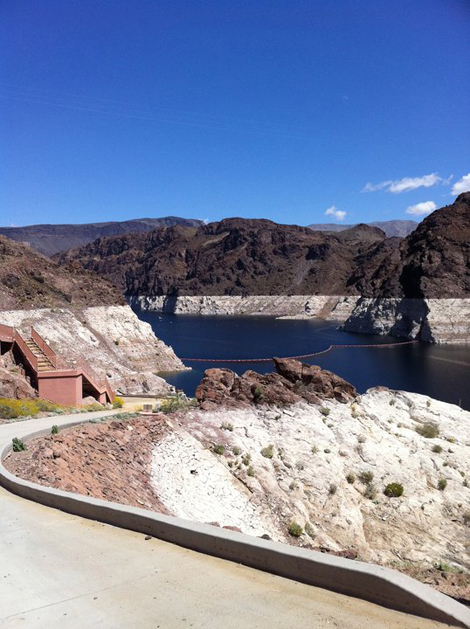 Its construction was the result of a massive effort involving thousands of workers, and cost over one hundred lives. The dam was controversially named in honor of President Herbert Hoover. – Source: Wkikipwida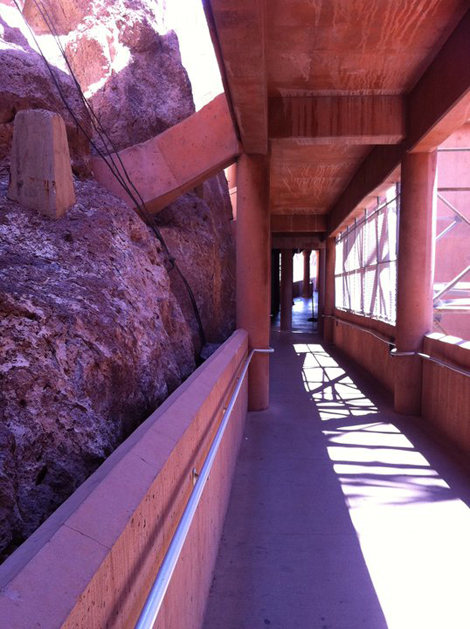 Love the colors, yet another walk-through for tourists arriving #the scene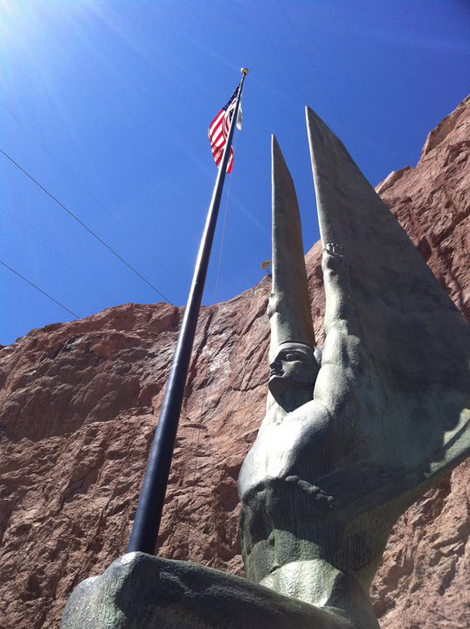 If you sit down you get the whole story. Someone is telling all about why and when and all whereabouts of the dam.
If you look closely you will see that the original lake was 20 meters higher.

Hoover Dam from the top

I had height trouble and was scared to loose my iPhone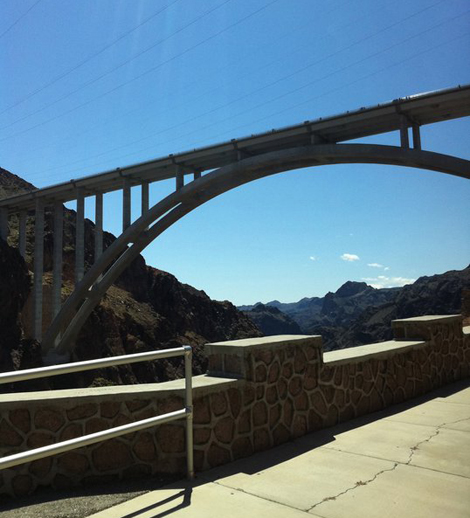 Beautiful bridge for those choose not to visit Hoover Dam on their way somewhere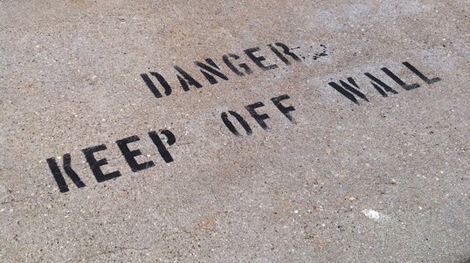 I indeed realised – thank you for the warning

There's a movie scene from here. You know? Feel free to comment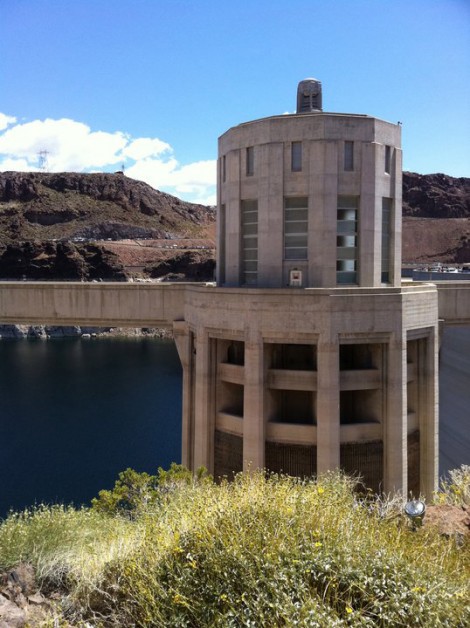 Yes, I do take photos and love it
Picts: ©Private