British designer Dominic Crinson creates some of the world's most striking tiles and wall coverings. For niche or large-scale projects, Crinson provides futuristic, fresh, colourful tiles and wallpaper for those searching after bold inspiration.
Dominic Crinson has worked on host of high profile architectural projects and his work can be seen around the world in highly crafted spaces that include Conran hotels, Sheraton hotels and Sir David Tang penthouses.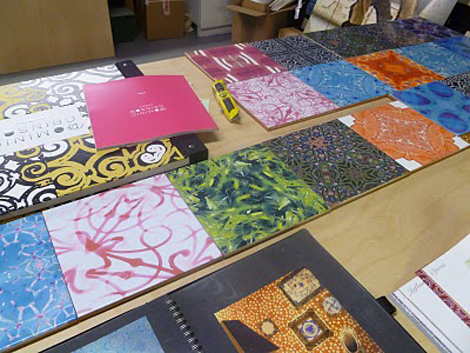 Since 1998 Dominic Crinson has been single handedly re-inventing the tile. In 1997 he developed his proprietary process for digital printing ceramic tiles which kick started a digital revolution in wall and floor coverings.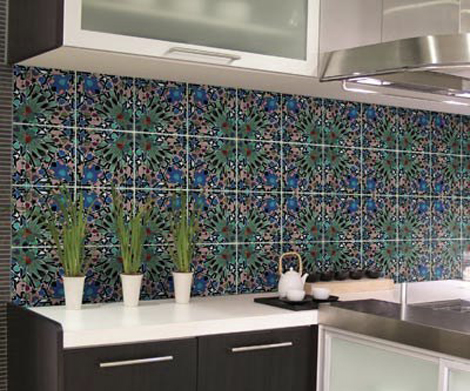 Born in London, Dominic graduated with an MA in fine art and communication design in 1987 from De Montford, Leicester. He then went on to practice as an exhibiting ceramic artist with international British Council shows and solo exhibitions in Tokyo.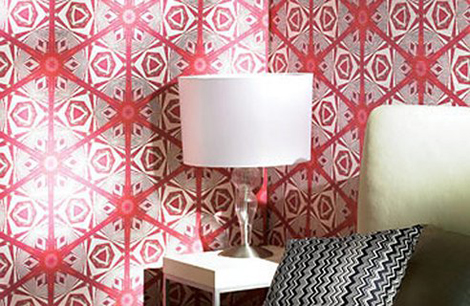 Dominic has since become internationally recognised for his extravagant design style. Delicate yet bold, contemporary whilst embracing tradition, he creates wall tiles that enrich spaces with their kaleidoscopic prints, evocative colour and bold imagery.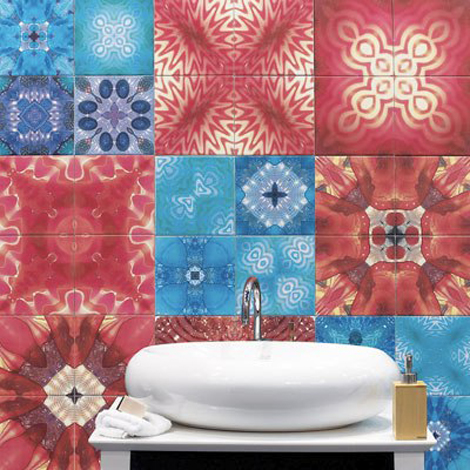 Using natural forms as inspiration and abstraction as a method for creating pattern, Dominic Crinson creates vivid wall coverings for contemporary and statement interiors.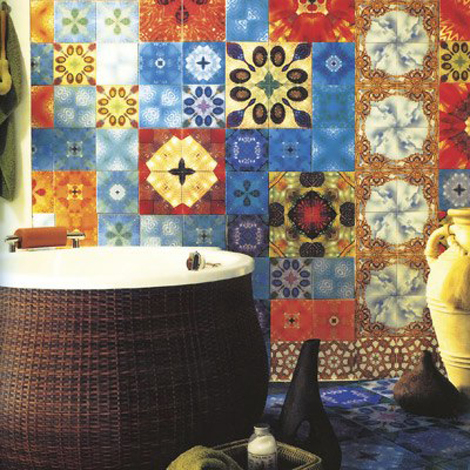 New innovative printing methods embrace traditional craftsmanship to produce tiles that are luxurious, tactile, and above all, beautiful. The collection includes wall tiles, floor tiles and wallpapers in a range of over 200 designs.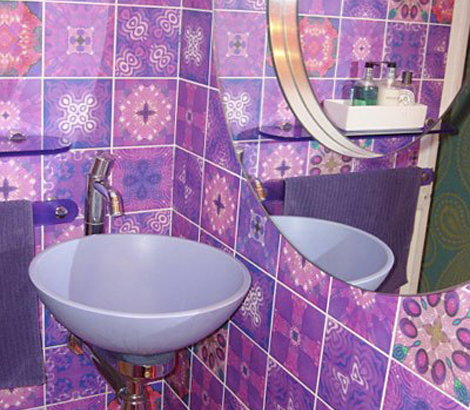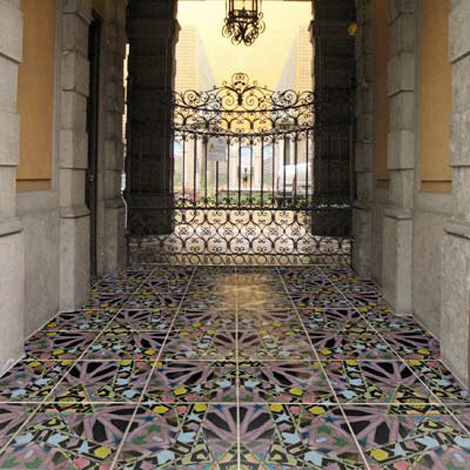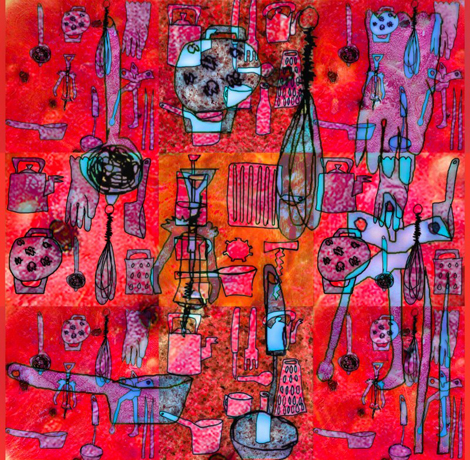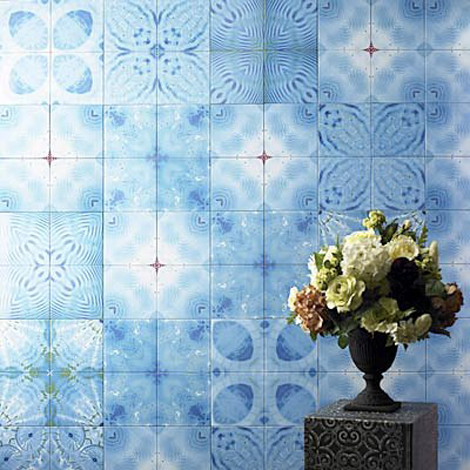 Info/pictures: Dominic Crinsom