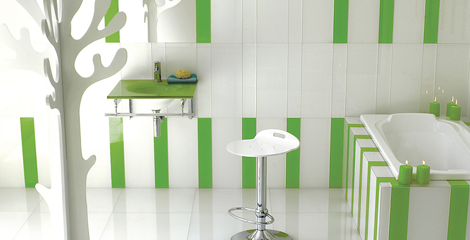 Glass tiles have emerged as one of the widely-used and most in-demand materials used in home and residential areas.Unique appearance helps Vetrocolor in the category of those materials known for their quality and stunning look.
The Italian company Vetrocolor has designed these chic colored glass tiles to suit every space. Available in a variety of dimensions for a customizable look on floors, walls, in the shower and surrounding the bath will make your home shine.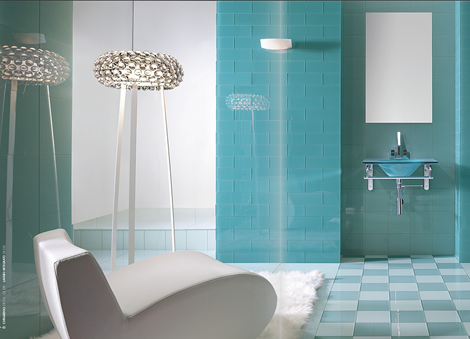 Several color options are available. Your bathroom will look like new again in no time. Keep in mind these options the next time you will have to renovate your home.

Purple bathroom
The bright and happy tones of blue, red and purple, as well as other colors as well, will completely change the atmosphere, not just the aesthetic side of the room. You can even personalize your bathroom by using different color options and styles to create interesting forms and designs. All you have to do is use your imagination.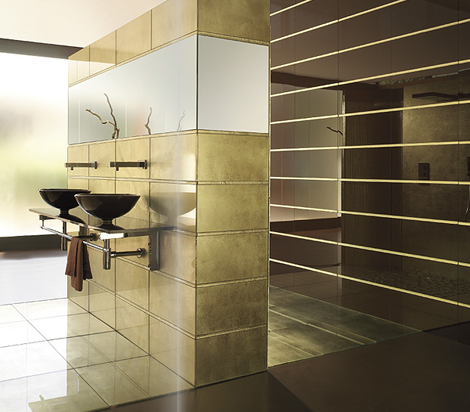 Metalic bathrrom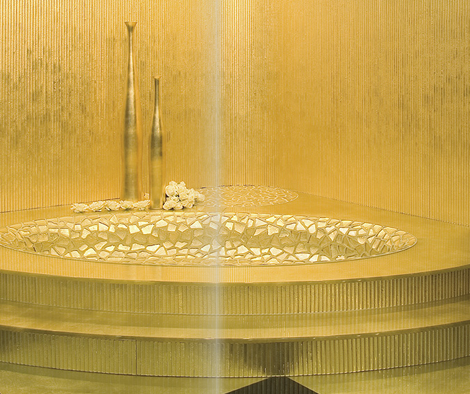 Gold bathroom

Silver bathroom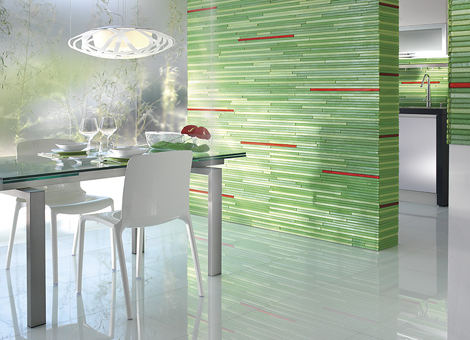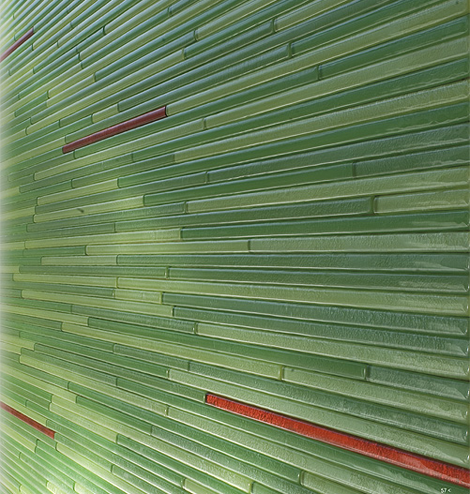 Love these green tiles with a touch of red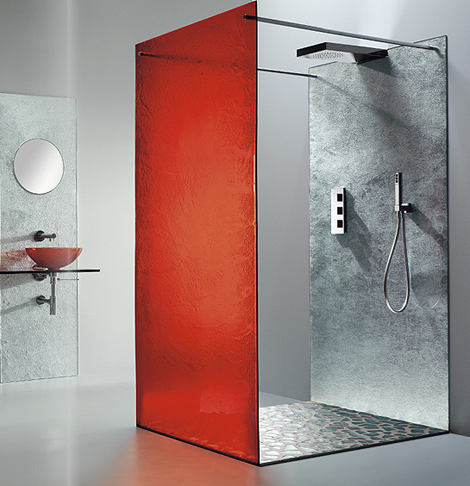 Silver look in shower with red wall for privacy
Info/pictures: via Homedit, Vetrocolor