Silver, especially a shiny, metallic silver, is cool like gray but livelier, more playful. Silver can be sleek and modern or impart a feeling of ornate riches.
Silver is a precious metal and other metals are often described as silver in color. Silver doesn't have the warmth of gold. It's a cool metal. Silver often symbolizes riches, just as gold does. Silver can be glamorous and distinguished. While gray-haired men and women are seen as old, silver-haired denotes a graceful aging.
The color silver can be earthy, natural or sleek and elegant. It can be used much as gray is although when using shiny metallic inks, small amounts for accents is best. Silver coupled with turquoise evokes the Southwest in US. A touch of silver pops with medium blue. Use silver with other colors to create a high-tech or industrial look.

Interior: wallpaper, storage and flowers

Water with a  touch of silver

Silver puppy, as you know silver and gery are colors that are close to each other

Sliver leaf with raindrops

A cat's nose upclose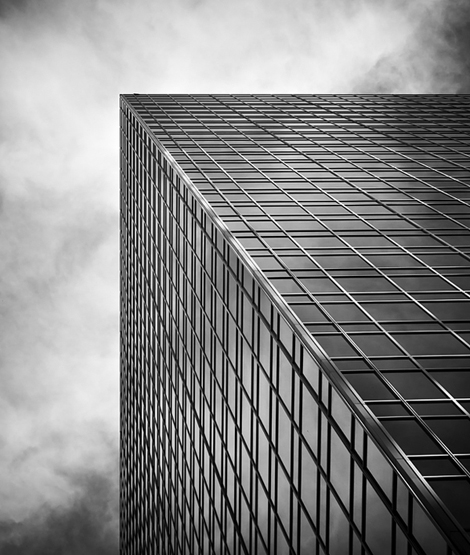 Buliding in Vancover, Canada according to source. Beautiful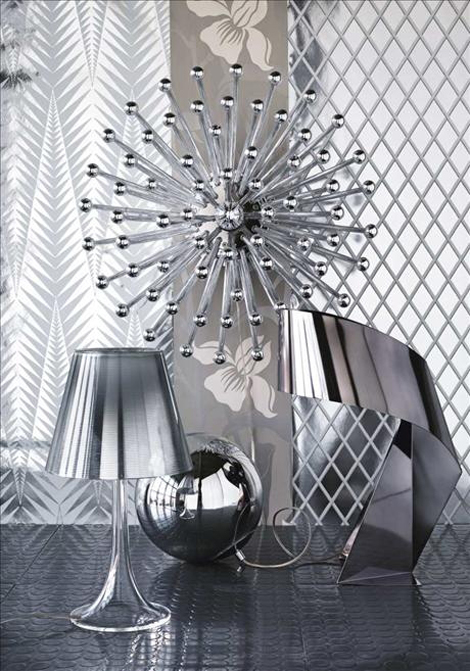 The main picture in this article.
You'll find all sources visiting Webstash account on Pinterest. Over 7000 pinned pictures, most of them "colored" or interior related.
Info: About.com picts: Webstash album color silver, original source in album.