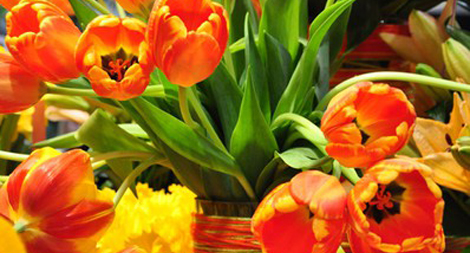 What is your favourite flower? Mine is tulips! Tulips are spring-blooming and colorful. Although tulips are often associated with The Netherlands, commercial cultivation of the flower began in the Ottoman Empire.
The tulip, or lale (from Persian لاله, lâleh) as it is also called in Iran and Turkey, is a flower indigenous to a vast area encompassing arid parts of Africa, Asia, and Europe. The word tulip, which earlier appeared in English in forms such as tulipa or tulipant, entered the language by way of French tulipe and its obsolete form tulipan or by way of Modern Latin tulīpa, from Ottoman Turkish tülbend.
The Ottoman Empire was a Turkish empire which lasted from 27 July 1299 to 29 October 1923. The Ottoman Empire was one of the largest and longest lasting empires in history; such that the Ottoman State, its politics, conflicts, and cultural heritage in a vast geography provide one of the longest continuous narratives. Anyway: My favorite!

Purple tulips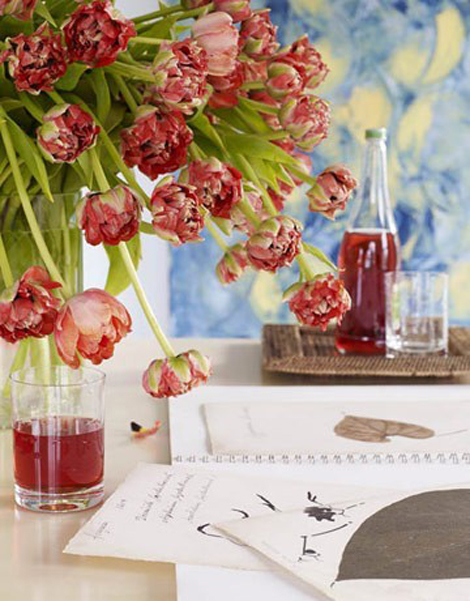 Red tulips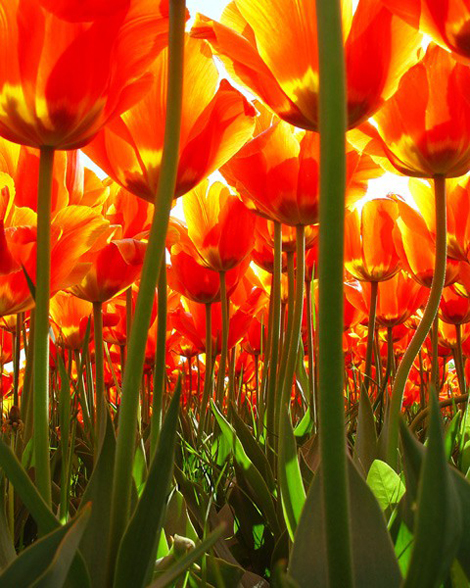 orange tulips – I love this picture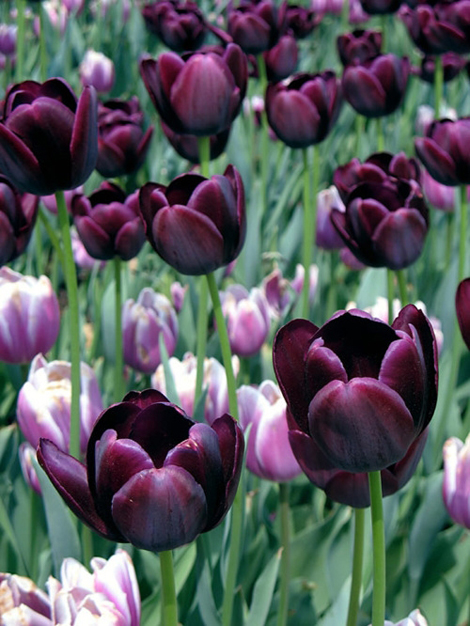 Dark purple and soft pink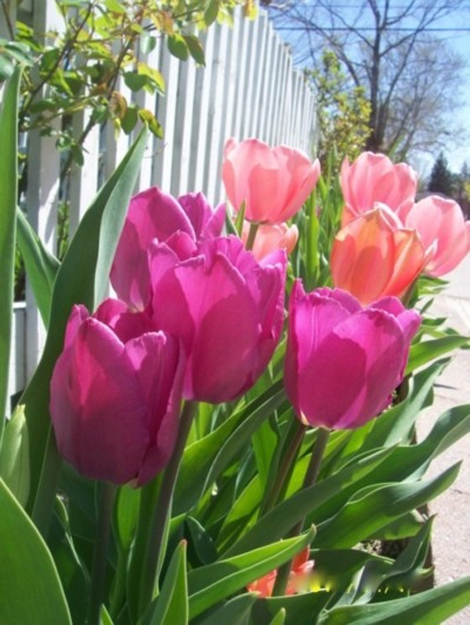 details from neighborhood..

Yellow tulips

My all time favourite is orange. Nice way to add colors anyway!

Purple tulips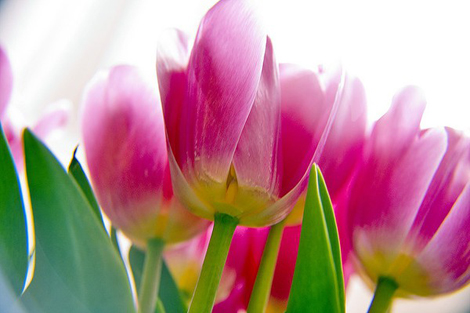 Soft pink tulips

Detail of tulip

This picture is so #likealot# – The colors, the vase, the bloom mix of yellow and orange.. Tulips!
Info/pictures: You'll find the original source by visiting the Webstash Pinterest Album Flowers.