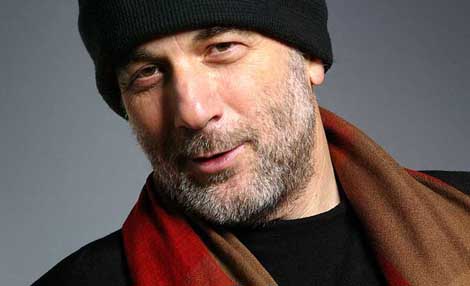 Ron Arad ble født i Tel Aviv i 1951. Frem til han var 21 bodde og studerte han i Israel. I 1973 flyttet han til London, hvor han fullførte sin utdannelse som arkitekt.
Ron Arad er mest kjent for sitt møbeldesign. Når han lager møblene sine tar han gjerne i bruk teknikker og materialer som egentlig er ment for andre industrielle prosesser. På midten av 80-tallet begynte han å eksperimentere med aluminium.
Dette har blant annet resultert i møbler som stolen Tom Vac hvor stolsetet opprinnelig besto av aluminium. Setet er plassert på en rørformet stålbase med fire ben. Vitra masseproduserte Tom Vac fra 1999. Aluminiumssetet ble erstattet av plast.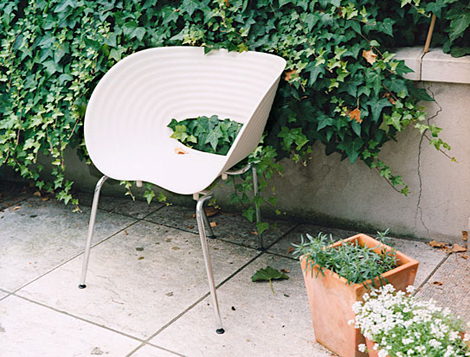 Bilde: Tom Vac for Vitra
Bilde: Isabel Truniger
Ron Arad har også vært med på viktige arkitektur-prosjekter. Blant annet står han bak interiøret i operahuset i Tel Aviv. Ron Arad er en mann med kjærlighet til runde former. Et av hans mest berømte møbler er den voluminøse, svulmende sofaen Victoria & Albert som har vært en enorm suksess hos italienske Moroso.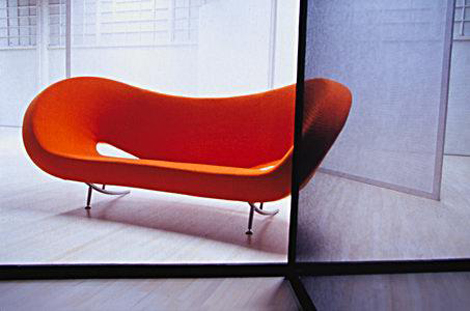 Bilde: Moroso
I 2005 lanserte han stolen Ripple Chair for Moroso. Den ligner nærmest en sommerfugl med rillede vinger. Arad har skapt milepæler for mastodonter som Kartell og Alessi, og hans svungne plastikk- og aluminumsunivers er anerkjent og verdsatt over hele verden.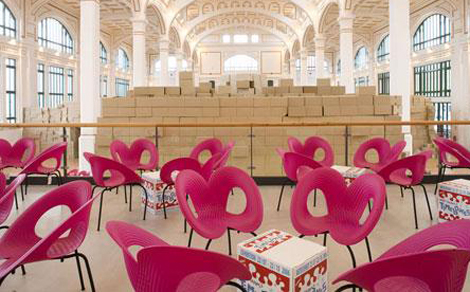 The Israeli furniture designer Ron Arad studied at the Jerusalem Art Academy from 1971 until 1973 and continued his studies at the prestigious Architectural Association in London, which promotes avant-garde architecture and design. There, Ron Arad studied with Peter Cook, the founder of Archigram; among his fellow students were Peter Wilson, Nigel Coates, and Zaha Hadid. In 1981 Ron Arad and Caroline Thorman founded "One Off", a London practice and showroom in one.
Bilde: Ron Arad egodesign.ca
Kilde: Kunstweb, Bo Bedre