An explotion in turquoise and eclectic furniture in this apartment of DJ Pil Marquest, living in São Paulo. Brazilian architect Guilherme Torres and his colleagues were asked to decorate the house of Brazilian DJ and collector Pil Marques in São Paulo, Brazil.
They initially thought it would be easy to help him organize his various collections and adapt the apartment to the likes and taste of his flat mates, artist Daniel Zanardi and DJ Adriana Recchi.
What started as a routine task ended up as an unpredictable adventure where the collection took the reins and demanded all the energy and attention of Studio Guilherme Torres. Enjoy the pictures from this very special apartment,

A vitrine closet with samples of small figures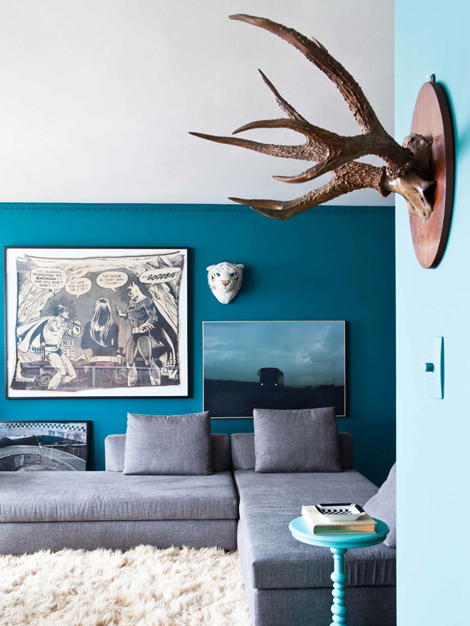 Grey and blue, art on walls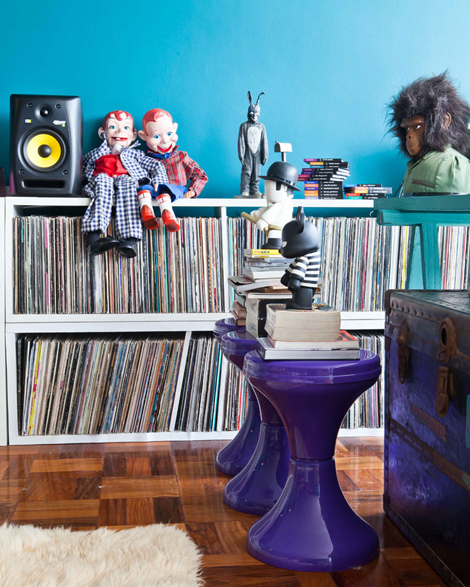 A huge collection of vinyl LP's

Pink kitchen and place for guests to enjoy a good meal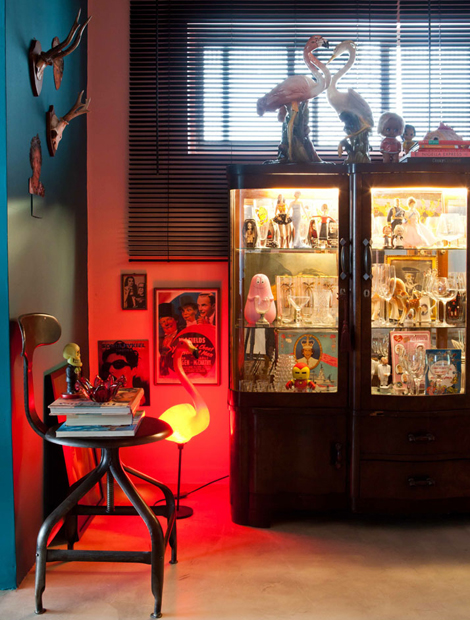 A lamp with light and more collectors gadgets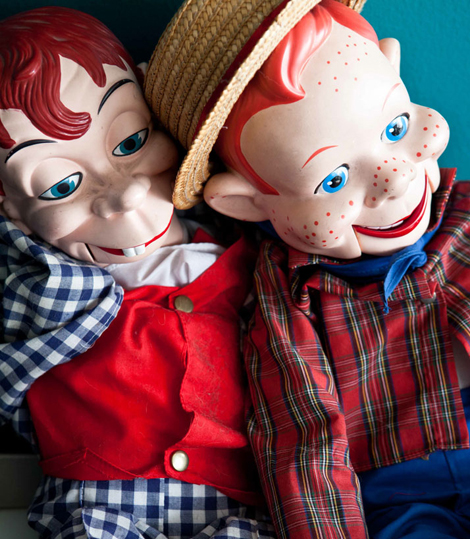 Funny dolls i colorful clothes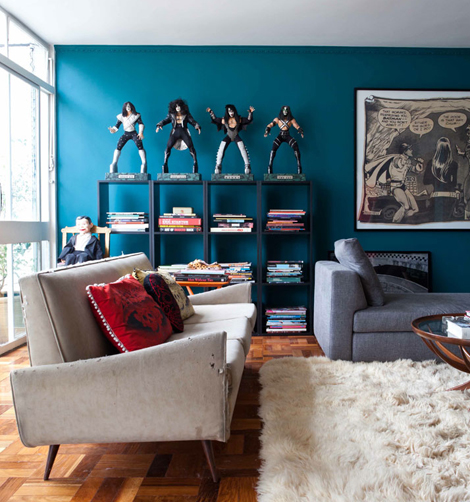 Four dolls – KIZZ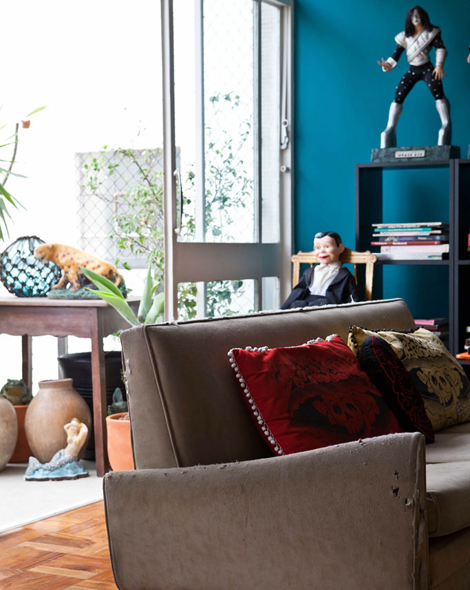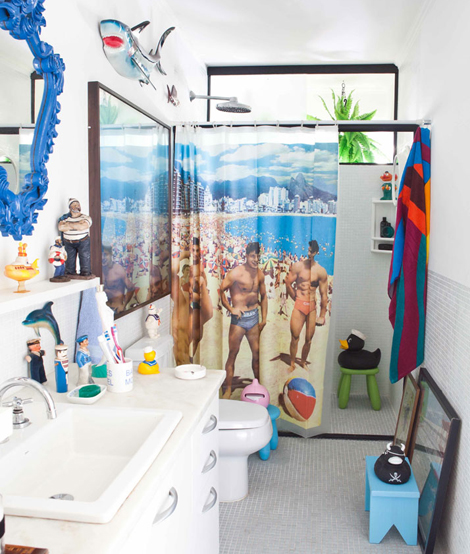 Info/pictures: Apostolos Mitsios at Yatzer. Architects Studio Guilherme Torres.