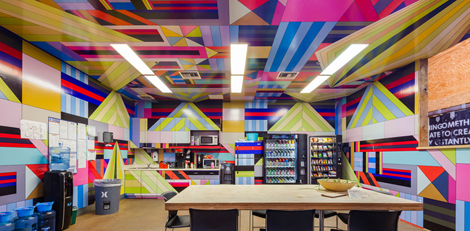 A website where companies present their office environment. This is the office of fashion designer studio Hurley. Earning its name from founder, Bob Hurley, who created the company in 1999, Hurley has situated its headquarters within Orange County in Costa Mesa, California.
Whether it be the sunny West Coast location of the headquarters, the elaborately creative environment in which the Hurley team operates or all of the above, it's no wonder the crew continues to churn out relevant product in 2012.
Among the expansive space, the Hurley HQ includes an indoor skate park with artwork by Bigfoot, MADSTEEZ and others, Bob Hurley's board shaping room, a Kitchen by Dalek, and a music studio.
You can find more inspiration visiting the website WhereWeDesign, people presenting their work environment.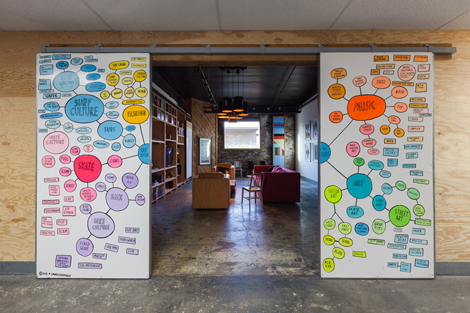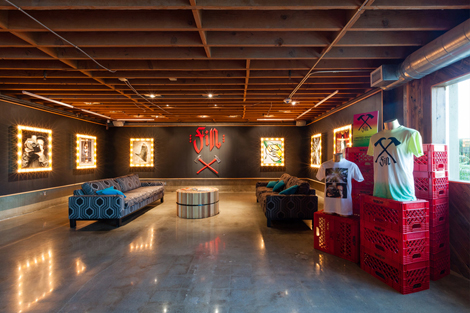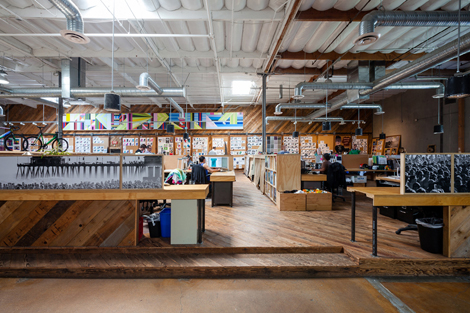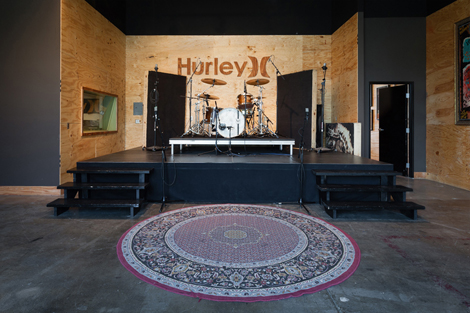 Info/pictures: Where we design