The project consists of the renovation of a 130m2 apartment with a terrace, located in the heart of Barcelona's Gothic Quarter, in a catalogued building located behind the City Hall.
The original space is composed of a sequence of bright and spacious rooms connected by large arched openings, with balconies along the façade and an inner courtyard. Original features are maintained such as traditional Catalan ceilings with wooden beams and vaulted arches, as well as exterior carpentry with wooden shutters.
Maybe too minimal, I like the construction, the wooden kitchen and also the bathroom.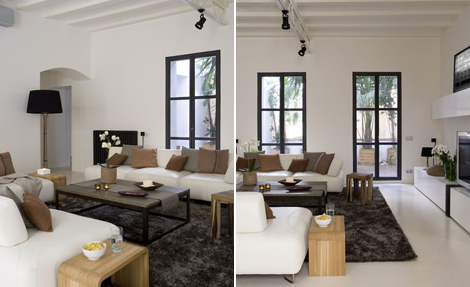 The living room is located in the center of the apartment and communicates the rooms with each other. Because of its size and position, it is conceived as a perfect white frame where the furniture, modular and free-standing, can be configured according to the occasion.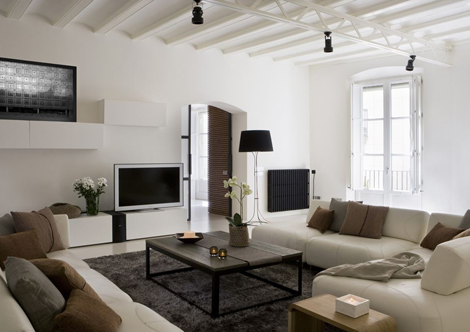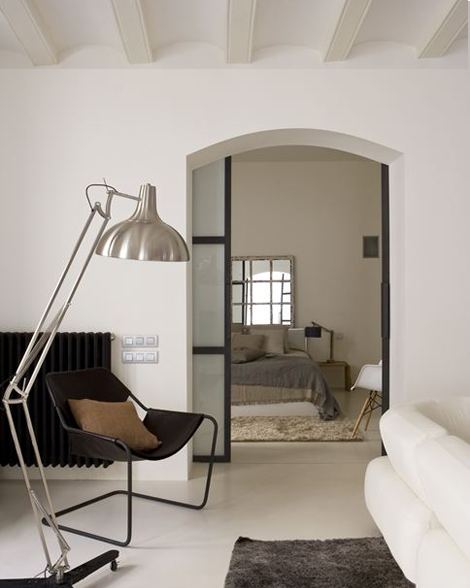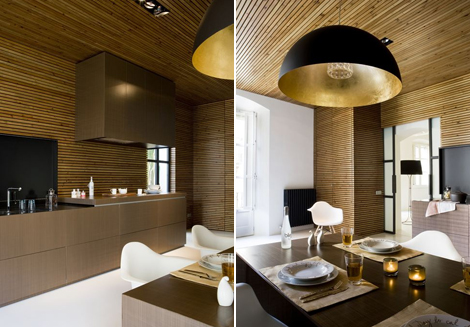 The kitchen-dining room, a spacious and clean space, warm and elegant, recalls the old clubs and cafes. The ceiling and longitudinal wall, which begins in the entrance vestibule, are paneled with tinted pine wood slats, assembled by hand.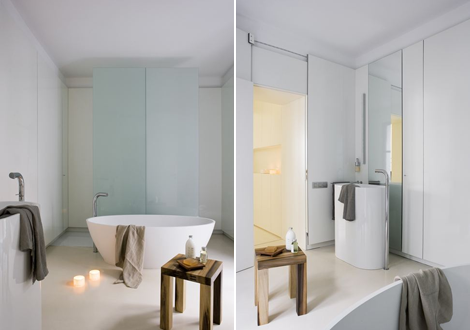 The master bedroom is simple and introverted, linked with the bathroom through a corridor. Since this is the only bathroom, the doors were re-defined so that the axis corridor-bath could be part of both the bedroom and the living room.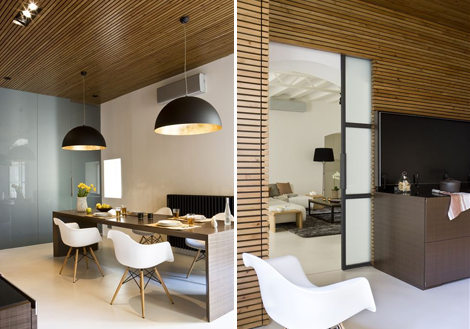 Info/pictures: via Archilovers