Macarons, originally from France. Delicious small tasteful cookies filled with buttercream, ganache or jam. You can make them yourself or buy them in all kind of taste and colors.
A macaron is a sweet meringue-based confectionery made with egg whites, icing sugar, granulated sugar, almond powder or ground almond, and food coloring. The macaron is commonly filled with ganache, buttercream or jam filling sandwiched between two cookies. Its name is derived from the Italian word maccarone or maccherone.
The confectionery is characterised by its smooth, domed top, ruffled circumference (referred to as the "foot"), and flat base. It is mildly moist and easily melts in the mouth. Makes me smile!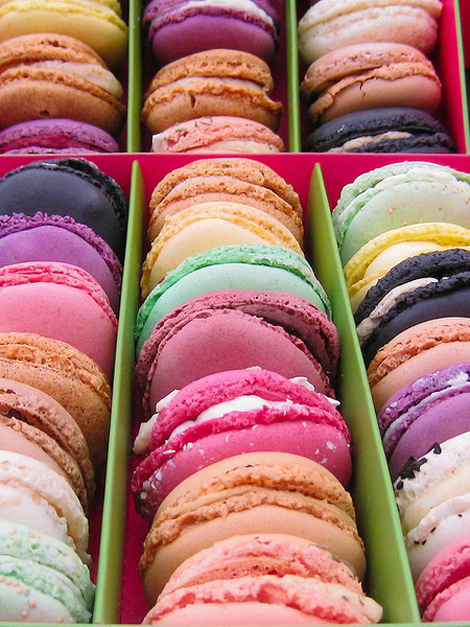 Info/pictures: Webstash album Food • Macarons. You'll find the original source to pictures in the album.