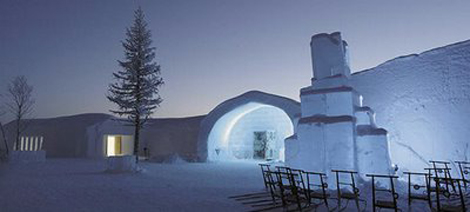 Ishotell, for de interesserte. Tilbring ferien på et ishotel, en annerledes form for ferie! ICEHOTEL is the best experience in Sweden. This according to French, German, British, Dutch and Italian tour operators who rewarded ICEHOTEL with the "Best Experience in Sweden" award on 23 October.
ICEHOTEL "We are very pleased and honored to receive this award. We have worked hard to create inspiring and unique experiences with the Torne River and Jukkasjärvi as basis, and will continue to do so many years to come. We're happy that our customers appreciate the work we do." says Yngve Bergqvist, founder and CEO at ICEHOTEL.


Fra isbaren


Hyggelig selskap, med riktig bekledning


Kos på sofaen


Fra hotellrommene som ikke er i is. For den som er redd for å fryse er vel ikke dette drømmehotellet


Nordlys skaper stemning
Det er lansert flere tilsvarende hoteller i Norge. Blant annet i Hunderfossen og i Alta, les artikkelen i Dagbladet.