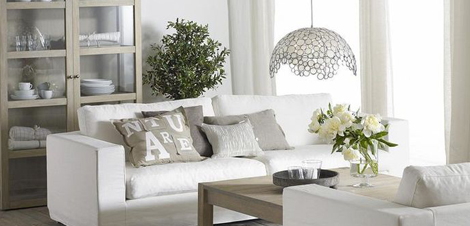 Linker til produsenter, forhandlere, kjeder og butikker som tilbyr møbler og interiør. Listen er sortert alfabetisk og presenterer linker fra Skandinavia, Europa, Italia og øvrige aktører fra hele verden. Møbler og interiør til både privat og offentlig bruk. Bilde fra Living.
1000 chairs
Dansk: med stoler i de fleste størrelser og utførelser. Selger både til private og til kontraktsmarkedet. Stoler til uteplassen, cafe, middagsbordet, her finner du det meste, og du kan se stolene brukt som inspirasjon i eksisterende miljø.
A Huseby
Norsk: Vi stiller krav til hjemmet og til det vi omgir oss med. Bildene, gjenstandene og møblene. De skal bety noe. Møblene skal for eksempel ikke bare være gode å sitte eller ligge i. De skal være pene, behagelige og stå på sine spesielle plasser. Og de skal være solide og leve lenge.
Accademi a Italy
Italia: Our company is living a moment of acceleration, aware that we are surfing a long sweeping wave. We see our projects meeting objectives: in the chair market our products are a reminder of Italian style, contemporary, fruit of technical and design research, innovative.
Acerbis
Italia: No company information, but presentation of the products offered by Acerbis.
Aform
Dansk: Welcome to aform: We provide the furniture, interior, accessories for your beautiful space. Whatever the space, whatever the functionality, you will find something that meets your requirements.
Aksel Kjersgaard
Dansk: Hos Aksel Kjersgaard er vi stolte af at videreføre den danske tradition for moderne møbler tegnet af førende danske arkitekter i den bedste snedkermæssige udførelse.
Alberta Salotti
Italia: With many years of experience behind us, our productions and sales.. has reached a level that allows total flexibility in accomodating special requirements from other countries.
ALF
Italia: A leader in Italy today with offices located worldwide. From the early sixties, they led the company to distinguish itselv in the design and manufacture of bedroom furniture.
Allinwood
Svensk: Modern formgivning byggd på traditioner. Avstamp i Norrländsk träindustri, kombinerar vi på Allingwood dåtid och nutid i formgivningen. Resultatet blir vår egne stil som brukar kännetecknas som "alltid aktuell".
Almira
Norsk: representerer de beste møbelprodusenter som Spania kan oppdrive. Spania har i de siste 15 år hatt en rivende utvikling som møbelprodusent. Ved å bruke Internasjonalt anerkjente designere presenteres møbler av høy kvalitet og et tidsmessig design.
Antonio Lupi
Italia: A recipe rich in superior quality ingredients for insuring optimal finished products. In order to obtain quality products it is necessary to try out and check every single part, just like a chef chooses every ingredient with great care for his recipes. Macbrukere, bruk Firefox.
Arketipo
Italia: Founded in 1982, Arketipo has consolidated its position as one of the leading companies in the sector of upholstered furniture. personal style, italian taste and form.
Arper
Italia: Møbler interiør. Dai cataloghi tradizionali ai supporti multimediali, dal punto vendita allo spazio web, Arper ha realizzato una nuova gamma di strumenti coordinati, dedicati agli agenti ed ai rivenditori. Kun italiensk pt.
Artek
Finsk: møbler etter design av Aina og Alvar Aalto med flere. Blant annet sofa og bord.
Astor
Italia: Skyvedører, oppbevaring til de fleste rom i hjemmet, baderomsmøbler mm.
Avarte
Finsk: A privately-owned Finnish furniture manufacturer with wide range of high design contract furniture. The company operates worldwide, constantly searching new ideas for ambitious design and product development work.
Axelsen
Dansk: Møbler i massivt tre. Arbejdet med massivtræ hovedsageligt specialiseret i finering samt laminering som anerkendt underleverandører til virksomheder som Nordisk Andel Eksport, Fritz Hansen A/S, Montana Møbler og Royal Scandinavia.
B&B Italia
Italia: B & B talia, Alongside Maxalto in the productive experience and work together to define precise identity.
Baleri Italia
Italia: Permitting the formal and functional invention, in harmony with nature, including human nature.
Baltic Furniture Design Factory
Latvia: A furniture manufacturing, sales and marketing company. The company's core idea is to combine the experience and capabilities of Latvia's largest furniture manufacturers with modern and world-renowned design.
Beacon Design
Dansk: møbler og interiør. furniture. Produktpresentasjon, men det er ikke noe informasjon om firmaet/ butikken.
Bent Krogh
Dansk: møbel- og interiør. Arkitekttegnede møbler, bl.a. med anvendelse av nye materialer.
Berg Studio
Norsk: Vi holder til i Bygdøy allé vis à vis den svenske ambassaden. I våre lokaler vil du finne et rikt utvalg av spennende prosjektmøbler.
Black & White
Norsk: Butikk i Bergen og Stavanger. Moderne møbler med god selvstendig design. Over 80% av utvalget er tegnet av anerkjente arkitekter for dyktige produsenter omkring i Europa. Disse produsentene ser god design som sitt viktigste konkurransemiddel, helt i tråd med Black & White Studio egen filosofi.
Blå Station
Svensk: family business based in Åhus, Sweden, design and manufacture furniture and interior accessories. The company was established in 1986 by Börge Lindau, he returned to his home town to create a company run entirely along his own lines.
Boconsept
Dansk: BoConcept® är varumärket för Danmarks största globala möbelkedja och vi har våra butiker placerade i flera städer över hela världen.
Bohus
Norsk: Samarbeidende Møbelhandlere A, stiftet i 1976 av 17 møbelhandlere. Det nydannede selskapet hadde til hensikt å koordinere og til dels utføre oppgaver av felles interesse. Grunnpilaren i dette var innkjøpsavtaler og markedsføring av møbler, beregnet for videresalg.
Bolia
Bolia beskrives som en annerledes, inspirerende møbelbutikk – Ny måte å handle møbler på..
Bonacina Pierantonio
Italia: a renowned company operating in the furniture field, concepts of tradition, evolution and research.
Bonaldo
Italia: 50 years of experience in production of furnishing, successfull on an international level.
Bontempi
Italia: Møbler til kontor, hjem, senger, oppbevaring. Lekre og praktiske produkter.
Bosvik
Norsk: har satset på trebearbeiding i mange år. Fra å være en leverandør av ulike typer båtutstyr, har bedriften utviklet seg til en av de mest avanserte bedrifter innen innredninger og skreddersydde møbelkonsepter.
BRF Colors
Italia: Produserer møbler, stoler, bord, lenestoler med med. Friske løsninger.
Brunstad
Norsk: Filosofien om skapelse av møbler, har håndverksmessig erfaring, komfort og trend vært de tre bærebjelkene. Garanterer for at den som velger Brunstad, velger kvalitet, nytelse og tidsriktighet.
Bulo
Bulo is a worldwide Office and Design Furniture manufacturer. BULO is one of the major design and office furniture manufacturers in Belgium with a broad network of dealers throughout the world.
By Fribert
Dansk: tekstildesigner, Kirsten Friberg. Selges blant annet hos Norway Designs.
Calligaris
Italia: firmly believes in its mission: to offer contemporary and functional furniture with Italian design, great prices and good service Visit the store.
Campo & Co
Dansk: Intérieur byder velkommen til knap 100m2 fyldt med skønne møbler, lækkert tilbehør samt planter og blomster med et eksotisk anstrøg. De fleste af møblerne er egen import og er håndplukket på Bali hos de dygtigste håndværkere,
Canemaker
Dansk: spesialisert på Arne Jacobsens produkter. Informasjon om 'kjente stoler'.
Cantori
Italia: Cantori tilbyr en stor mengde senger, madrasser, og tilhørende interiør for soverommet. Litt uoversiktlig.

Canvas
Norsk: et agenturfirma med møbler for det offentlige miljø, med et tett samarbeid med arkitekter, interiørarkitekter og kontormøbelforhandlere.
Cappellini
Italia: med møbler i høysete. Bokhyller, bord, sofa, sittegrupper, stoler, senger, tekstiler, oppbevaring, garderobeløsninger og speil.
Carl Hansen
Svensk: produserer stoler, både til private og kontraktsmarkedet.
Carl Hansen & Son
Dansk: Nettsted for Carl Hansen og Hans J. Wegner. Les mer om bakgrunnen for samarbeidet på nettsiden, og se møbler utviklet av Wegner.
Carl Malmsten
Svensk: Vår målsättning är att hjälpa varje kund finna rätt möbler och inredning för sina behov. Möbler är lika individuella som våra kunder, de har olika karaktär och funktion. Att finna den möbel som passar bäst till varje kund är inte enkelt.
Casa Mania by Frezza
Italia: Whose operational centre is in Signoressa of Trevignano -has succeeded in a few years of activity in growing considerably, as evidenced not only by its current structural layout but also by the penetration achieved on the Italian and international markets.
Cattelan Italia
Italia: Production of furnishing. Tables, charis, coffee tables and complements.
Club8
Dansk: Designer, producerer og sælger møbler i et trendsættende internationalt design, som afspejler den moderne verden, som vi lever i. Vores omdrejnings punkt er modularitet og koordinerede muligheder.
Cor
In 1955 Prince Bentheim Tecklenburg and Leo Lübke began manufactur furniture under the name of COR – Latin for heart.
D century
Svensk: 20th century European and Scandinavian design is something today almost everyone in the world knows about, it doesn't matter if they live in Japan, USA or Australia.
De Nord
Svensk: gör designmöbler som ska passa lika bra i hemmet, som på kontoret. Möbler och inredning, detaljer som kompletterar varandra. Oavsett vilken grundläggande design eller inredningsstil de placeras i.
De Rosso
Italia: møbler interiør. Think of it as being a firm that loves details, capable of providing the quality and versatility that you desire.
D'urbino Lomazzi
Italia: designstudio, møbler. Tekstet på italiensk, men du kan se produktene som er utviklet i studioet.
Danerka
Dansk: Sammen med et hold designere, har vi udviklet et nyt program der kombinerer vores kvalitets og konkurrencedygtige produktion med en række unikke koncepter.
Dansk møbelkunst DMK
Dansk: Møbelkunst is a gallery of first class vintage design. We specialise in Scandinavian furniture design from 1920 to 1975 with particular focus on Danish design classics.
Dauphin
One of the world's leading office seating manufacturers, recognized in more than 50 countries for our proven competence in the field. Since our founding in 1969, Dauphin has pursued a commitment to healthy posture.
David
Svensk: create a brand – reliable, honest, consistent and design oriented – enable to globaly, meet positions and provide sensuously open/ conscious individuals and companies with contemporary life enriching products and benchmark level services and high quality."
David Linley
He began his business in 1985, designing and manufacturing furniture of the highest quality.
Dema
Italia: From the beginning, Dema placed imortance on the quality to the original design and the quality of the final result, both esthetic and technical.
Dencon
Missionen er at fremstille funktionelle arbejdspladser til bruger i et attraktivt design kombineret med et attraktivt prisniveau. Modulære, ergonomisk korrekte møbler i eksklusivt design og høj kvalitet.
Denz
Ergonomics. Functionality. Design. These are factors that underlie workplace concepts in virtually every company today. When Albert Denz founded his company in 1968, he had a far-reaching vision, namely that an office should be more than just a place to work in.
Depadova
Italia: Energy is the spring that goes off inside me when I get the urge to do something new. I've been doing this work now for 45 years without being tired of it, and this I owe to my unfailing desire to find new things.
Desalto
Italia: pictures itself on the move.It's a dynamic story involving constant company developments and continuous updates of its practical design proposals.
Designbutiken
Svensk: Bakom designbutiken står Lumicon HB, startades 1995 av Alf och Annakarin Berntson. Vi har sålt design över hela världen till privatpersoner och företag. Vår specialitet är designlampor av hög kvalitet.
Designtorget
Svensk: DesignTorget är en marknadsplats för design. Här samsas etablerade designers och okända talanger om plats för att sälja sina verk under en vecka eller mer.
Djob
Designer og producerer borde, der lever op til kravene til en moderne arbejdsplads. Udgangspunktet i DJOBs produktprogram er det bord Arne Jacobsen udviklede til Nationalbanken i 1971 og DJOB siden har videreudviklet og stadig producerer.
dnmark
Dansk: Dnmark is design and creativity combinded with craftmanship and know-how. Founded by architect and designer Rene Hougaard and cabinetmaker and product developer Jen Hornbak.
Domino Innredning
Norsk: Fredrikstad. Butikken Domino Interiør ligger i Kirkegaten 28A i Gamle Fredrikstad og fører en rekke av de ledende møbelmerkene innen skandinavisk og internasjonal design.
Driade
Italia: founded in 1968. Right from the start it worked with designers able to anticipate new lines of research and trends.
Edra
Italia: Edra produserer møbler for hjemmet. Du finner stoler, bord, sofaer, og mye mer som er kjekt til hjemmet. Blant annet morsomme stoler i blomsterutførelse.
EFG Hov + Dokka
EFG's oppgave er med et bredt sortiment og engasjerte medarbeidere å skape forutsetninger for arbeidsplasser som dekker både effektivitet og trivsel.
Ekornes
Norsk: Produksjon ved Ekornes startet i 1934, med tre ansatte og maskiner fra Tyskland. Er blitt en velkjent aktør.
Eilersen furniture
Dansk: Eilersen er i dag en mærkevare indenfor møbler, som med sit internationale design tilbyder forbrugerne en mangfoldighed af møbler i alle størrelser og former til indretning af private hjem og offentlige rum.
Ekerö Möbler
Svensk: Vår filosofi när det gäller inredning är enkel: själen mår bäst i en vacker och vilsam omgivning. Det vill vi ska speglas i våre lokaler, såväl som i vårt sortiment. Ekerö Möbler ska sälja möbler för både inne- och utebruk.
Engelsson
Svensk: Produserer møbler du kommer til å trives med, lenge. Med lang erfaring innen design og egen produksjon har vi høye krav hva gjelder form, materialer og kvalitet. Inspirasjon.
Erik Boisen
Vi bestræber os på højest mulig kvalitet og holdbarhed, gennem anvendelse af de bedst tilgængelige råmaterialer og produktionsteknikker. Vi producerer i hensyntagen til in- og eksternt miljø.
Eske design
Norsk: Som et alternativ til den nordisk-italienske stilen som har preget Norge det siste tiåret har vi valgt produkter fra unge designere fra England, Tyskland og Nederland, som har et moderne, men også morsomt og "sexy" preg.
Expo Nova
Norsk: Møbel- og interiørforretning i Oslo, Bulthaup, Poliform, B&B, Montana, Ycami, Desalto og Boffi.
Fagmøbler
Norsk: Møbelkjede med 74 butikker over hele landet: møbler til hus/hjem/hytter/fritidsboliger. Mange av butikkene har også interiørvarer.
Fantoni
From the dreation of new materials thorugh application in equally systems and work environments good to live with, Fantoni explores, interprets and finds solutions for a wide range of furnishing and interior design problems.
Faraboli
Italia: Quando Faraboli entra nella vostra casa parla di voi… interpreta il vostro spazio, racconta il vostro modo di vivere..
Fasem
Italia: The fundamental characteristics of Fasem international spring from its "dinamic" manufacturing process (in the farefront of research and of the market) thanks to wich it is possible to guarantee the top quality of the final product. Total comfort of the seat.
Fiam Italia
Italia: FIAM Italia's history is as transparent as glass, its work features the principal properties of this material: purity and strength. To man, glass is an old friend. However, this feeling of friendship is still alive, and keeps renewing itself.
Flexform
Italia: Production of lacquered and upholdstered furniture. As time went by, this became a medium-sized firm with a high quality production as far as both the used materials and the choice of skilled personnel are concerned.
Flindt Design
Dansk: møbeldesigneren Christian Flindt. "I am interested in communication between people.  I want to rethink furniture in a way that they will inspire people to make new connections."

Floreani Design
Italia: Floreani Design was estabilished in 1978 as a craftmen carpentry wanted by three brothers: Pietro, Gianfranco and Aurelio Floreani.
Flyline
Italia: Ingen firmapresentasjon. Møbler til cafèer og restauranter og til hjemmet.
Fogia
Svensk: Utvecklade ett snillrikt sätt att foga ihop bitar av akryl, med patent på fogningen. Efter några år tillverka möbler i andra material. Idag har Fogia två fabriker.
Foraform
Norsk: møbelprodusent, tilknyttet Stokke-Gruppen. Mennesket er ikke skapt for å sitte stille. Likevel sitter vi mesteparten av tiden, både i arbeid og fritid.
Formfin
Norsk: ledende stoppmøbel produsent som har produsert til det norske markedet siden 1946. Formfin leverer møbler til blant annet Møbelringen og Bohus.
Formverk
Finsk: produsent av møbler til skandinaviske hjem. Dagligdagse bruksmøbler.
Fredericia
Dansk: Sammen med nogle af Danmarks mest talentfulde designere udvikles stadig nye møbler med højt indhold af design, idé og funktion, elementer.
Frezzainc
Office furniture. Company was joined by the Industrial Group Doimo that offered the synergy of a pool of industries operating in the furniture field.
Frighetto
Italia: Frighetto get more stylish every day: the drive for new ideas, value given to space and the quest for elegance blended with versatile designs are testimony to the innovative spirit – company philosophy.
Fritz Hansen
Dansk: develops, markets and manufactures highquality furniture in a unique design. Through organic growth and acquisitions – obtain a position as the most desired brand within design.
Furniture One
Dansk: En anderledes møbelbutik med håndverkslaget designmøbler. Evig jagt efter særpræg og unikt design for å fremheve husets atmosfære, har FurnitureOne udviklet et specielt koncept, der producerer møbler efter kundens idéer og mål.
Galleri Stolen
Svensk: utvecklar och marknadsförar möbler med god funktion och hög kvalité. Möbler för människor och företag som ställer höga krav på design och ekologisk medvetenhet.
Gam plus Fratesi
Dansk: As a couple in life as well as work the union of our two cultures is a gift that signs each project and idea. With our design we wish to tell a story that findsinspiration from the simple everyday gestures to the deeper parts of our cultures in a fusion of technology, poetry and tradition.
Geco
Svensk: møbelforretning. f å et nytt sät inspiration på Karlavägen 72, samt Norrtullsgatan 57 i Stockholm. Boffi, Emmebi, Rimadesio og Minotti.
Giorgetti Spa
Italia: Since the original carpenter's workshop was first founded, unparalleled quality, superior manufacturing and a relentless pursuit of both aesthetic and functional innovation have been the hallmarks.
Giulio Marelli
Italia: Giulio Marelli Italia owes its name to Giulio Marelli, who in the twenties founded a small company specialized in the production of handicraft wooden armchairs.
Globe furniture
Produces furniture for interplay between people and architecture. Our products cross the line between private spaces and public areas. Our guiding principles are the use of high quality materials, excelent design and ambitious ideas.
Gubi
GUBI was founded in 1976 by the designer couple Lisbeth and Gubi Olsen. The strategy was focused on design, product development and marketing of furniture and fabrics for the retail trade.
Green srl
Italia: Italienske møbler, tekst kun på italiensk. Stoler, bord, sofaer med mer.
Gute Art & Design
Svensk: G.A.D gotländskt företag med inriktning på form och design. Vi formger möbler med "renhet och enkelhet" i sin utformning.
Gärsnäs
In co-operation with a number of leading architects and an engaged skilled staff, to develop and manufacture functional furniture of a timeless design and crafts-manship of highest possible quality.
Hammel furniture
Dansk: Fokuserer på at skabe kvelitetsmøbler, der kombinerer gode håndværksmessige traditioner med fremsynet, spennende design.
Haraldssøn
Norsk: Med vekt på design, kvalitet og funksjon har Haraldssøn levert kontorinnredning til norsk næringsliv siden 1939. Vi har en forkjærlighet for det varige – den intelligente designen – som gir gode arbeidsplasser tilpasset brukeren og hennes behov. Privat og bedrift.
Haslev
Svensk: Haslev Møbelsnedkeri har produceret kvalitetsmøbler gennem mere end 50 år. I begyndelsen fremstillede vi bla sove-sofaer og skriveborde og andre møbler i palisander.
Hay
Dansk: med showroom i København. Møbler av bl.a. Jakob Wagner, Leif Jørgensen.
Helland
Siden 1960 har Helland laget møbler for kontraktsmarkedet. Vår målsetning er å skape formsikker design, utvikle fleksible løsninger og holde høy kvalitet.
Herman Miller
Creates places to work by researching, designing, manufact., and distributing innovative interior furnishings that support companies, organizations, and individuals all over the world.
Hilmers Hus
Møbelkjeden Hilmers hus ble slått konkurs i august 2008. Eier Stian Berg har allerede stiftet et nytt selskap som skal kjøpe konkursboet for videre drift. Butikkene i Bergen, Stavanger, Oslo, Sandvika og Trondheim beholdes.
Hjellegjerde
Norsk: "Our business consept is based on the objective to meet the demanding furniture customers requirement of upholstered furniture. Product will be characterized by quality and comfort".
Hjelmeland Møbler
Norsk: Målsettingen er å skape bruksvennlige møbler med høy sittekomfort og god kvalitet. Bedriften har stadig hatt en løpende utvikling, og er i dag en produsent spesialisert på produksjon.
Hjemmefronten
Norsk: interiørbutikk beliggende i Vibesgate – en sidegate til Bogstadveien.
Hoffmann Italia
Italia: producing sofas, armchairs and beds – complementary furniture for the home.
Horreds
Svensk: Det vi gör ska vara av så hög kvalitet att det håller och fungerar genom hela livet. Redan 1936 visste grundaren Johansson att gott möbelhantverk aldrig går ur tiden. Produkter gjorda för att fungera genom hela livet kommer alltid att kännas moderna.
Horm
Italia: Continuos exploration, deepening of aesthetics and technological contents, synergies: this is the dynamic reality lying behind Horm which has taken the firm, established in '89, to so far havens.
Horreds
Svensk: Redan 1936 visste grundaren Sven Johansson att gott möbelhantverk aldrig går ur tiden. Produkter som är gjorda för att fungera genom hela livet kommer alltid att kännas moderna.
Hødnebø
Norsk: Hødnebø skal være med på å gi medarbeidere og kunder en opplevelse av det gode liv. Vi er stolte av visjonen vår og det ansvaret den pålegger oss. Konsekvensene for vår produkt utvikling er at Hødnebø skal imøtekomme kundenes ønsker og behov.
HÅG
HÅGs sitteløsninger er produkter av vår filosofi om at mennesket ikke er skapt for å sitte stille, men for bevegelse og variasjon. Vi kaller det "the HÅG movement". Kontorstoler.
IDE møbler
Dansk: Møbelhus. Her finner om det meste innen interiør. Stol, sofa, bord, senger m.m.
Iform
Iform er en møbelprodusent som består av flere arkitekter, både norske, svenske og danske. Les mer på websiten. Firmaet er etablert i Malmö.
Ihreborn
Svensk: møbler interiør. Lång tradition/erfarenhet av design, båda produkt utveckling och produktion.
Input Interiör
Input interiör har sedan 1965 utvecklats till ett rikstäckande företag för nordisk och internationell design. En ledande aktör för funktionella och stimulerande inredningar till kontor, konferens, utbildning, hotell, restaurang, vård och omsorg
IKEA
Svensk: IKEAs visjon er å skape en bedre hverdag for de mange menneskene. Arbeidet innen IKEA er organisert for å være en bro mellom kundenes behov og leverandørenes muligheter. IKEA ble startet av Ingvsr Kamprad, resten kjenner du.
ILVA
Dansk: vision er til enhver tid at skabe de optimale rammer for derved at kunne skabe de bedste bolighuse med de største købsoplevelser. ILVA er toneangivende inden for boligindretning og sælger kvalitetsvarer til lave priser, præsenteret i inspirerende miljøer.
Innovation Living
Dansk: We have tried to create a complete living environment. Most of the Extensions designs are very modular and flexible, allowing them, to be used under changing circumstances.
Insa
Italia: A reason to exist if it's the result of a creative idea and becomes representation of..
Inside Norway
Norsk: Underprosjekt i Innovasjon Møbel. Øke norske bedrifters konkurransekraft. Prosjektet eies og drives av TBL Møbel og innredning i samarbeid med Innovasjon Norge og Norsk Designråd. I tillegg bidrar Kunsthøgskolene i Bergen og Oslo med faglig kompetanse.
Interiørbyen Lillestrøm
Norsk: Felles nettside for interiørbutikker og boligrelaterte forretninger. Gaveartikler, kjøkken og bad, peis, belysning, møbler og interiør. Besøk nettsiden og les mer om de forskjellige.
Interstop
Svensk: Furniture is more than just fabrics and wood. It's flesh, blood and feeling. Making furnishings designed to become a part of the way trend and quality-conscious Europeans live.
Interstudio
Dansk: Firmaet startede tilbage i 1974, da John Anker etablerede sit eget agenturfirma.
Inwite
Dansk: Laver unike møbler i ull og pels, møbler med form, funktion og fortælling – enkel, ren, stram. Inwite er dansk design og håndværksmæssig kvalitet, møbler udviklet og produceret med ide, omtanke og med afsæt i naturen.
Ipe
Italia: Since 1959 I.P.E. has been manufacturing high design armchairs, sofas and beds, in order to always satisfy a more and more advanced and demanding public. A public who is trying to express, through these produkcts, the pleasure of living its own house.
Iremøbel
Svensk: interiørmøbler, utviklet for mennesker med krav. Sofagourmet. Litt av det beste.
Isak Life
Norsk: With roots in contemporary design and eastern "feng shui", Isak's have composed a balanced and harmonious Furniture collection. Isak's philosophy is that a pure environment fosters a harmonious life. The furniture incorporates natural elements like cotton, silk, wood, stone, glass and aluminum. Think long lines, low tables and modular seating.
Isku
Norsk: Leverer møbler til hjem og offentlig miljø av høy nordisk kvalitet. Lang erfaring og tradisjon i å designe møbler med et funksjonelt/ tidløst design.
Jane Doe
Norsk: Butikk i Theresesgate, Oslo.
Jesper Holm
Dansk: Jesper Holm of Copenhagen blev grundlagt i 1992 af møbeldesigner Jesper Holm, som selv designer alle produkter. Firmaet eksporterer i dag til hele verden. Designet tilstræber at fuldende funktionen med en enkel og logisk form.
Johanson Design
Svensk, møbler for kontraktsmarkedet. Våra produkter är baserade på rena arkitektoniska linjer, utvalda material och hantverkskunnande.
Kadec
Dansk: Hos kadec.dk "Dit Personlige Bolighus" finder Du danske og internationale møbler med fokus på det funktionelle design og kvalitet. Vores produkter er fra nogle af de førende producenter indenfor danske og internationale design møbler.
Karl Andersson
Svensk: vårt samarbete med välrenommerade formgivare är den uttalade ambition att utveckla högklassiga möbler, med trä som huvudmaterial. Möbler med en stark identitet och egen karaktär som står över flyktiga trender.
Kartell
Courageous, enterprising, nonconformist and experimentalist. This is how Kartell, at the turn of its fiftieth year, addresses an international public satisfying its most diverse needs both what regards concrete functional needs and product style.
Kinnarps
Produserer ergonomiske rimelige møbler for kontor og komplettere utvalg med produkter som til sammen skaper den beste helhetsløsningen for kundene.
Klaessons
Tillhör ledande skandinavisk producenter av designmöbler för offentlig miljö och är kända för sina möblers kompromisslösa kvalitet och finish.
Knoll
The philosophy is inseparable from our commitment to work with the world's preeminent designers, develop products that delight and inspire. Received many awards and have objects on display.
Kontainer
Norsk: Møbelforretning i Oslo, drives av blant annet Roger Sveian, designer av 'Eshu' for Leads.
Kristalia
Italia: Right from the very start, Kristalia paid special attention to innovative projects, by means of experimentation and the continuing search for new technical solutions, using materials which they adapted from the fields of fashion and sports.
Krookodil
Svensk: På ett oväntat men självklart sätt fyller Krookodil Kollektion luckor i hemmet och på kontoret. Naturligt enkla produkter, ofta kryddade med en extra dimension.
Kvist
Dansk: Bestående af produktionsvirksomhederne Form-Press, Daqua og Tarm Stole arbejder som leverandører til møbelindustrien, og fungerer samtidig som sparringspartner med viden og ekspertise i designs og produktion af specifikke komponenter og tilbehør.
L. K. Hjelle
Norsk: Med arkitekter utvikles innovativ design. Store deler av produksjonen går til utenlandske kunder, og møbler blir levert til blant annet Japan, Holland, Tyskland, Danmark og Norge.
Lammhults
Svensk. Lammhults skal utvikle og markedsføre velfungerende møbler og interiør, med internasjonal design, renommerte designere.
Lapalma
Italiensk produsent av møbler til kontraktsmarkedet, stoler for de fleste..
Leads of Scandinavia
Norsk: Som det fremgår av vår filosofi, har vi et mål om å optimalisere ulike verdier for våre kunder. Dette gjelder materielle kvaliteter som formspråk, funksjoner eller materialer, men også immaterielle kvaliteter som følelser og drømmer.
Lepo Product
Finsk: Lepo Product sells and manufactures design furniture for public interiors. Our factory is located in Villähde near Lahti city.
Ligne Roset
First walking sticks and umbrellas. Then furniture. And with it world-wide success.
Living Divani
Italia: Understand and minimalist shapes, compact and squared volumes, close links with the Italias design ara and recognition worldwide. Living Divani in a few words.
Living Norge
Norsk: Møbelkjede med interiørprodukter og møbler, gunstige priser og utvalg.
Logic Design
Norsk: Designfirma, etablert januar 2005. Forhandles blant annet hos R.O.O.M.
London W8
Svensk: Interiørbutikk i Stockholm, belysning, møbler og interiør. With over 100 suppliers the showroom is an unusual mix of styles and influences. It also allows us to constantly update the shop by changing suppliers.
Lustrum
Svensk: Exklusiv design, offentlig miljö som specialitet. Parallellt utvecklas Littbus, hyllsystem där materiale trä, glas och metall kombineras på olika sätt.
Lyx
Svensk: LYX is the Swedish word for luxury. Our philosophy is rooted in the Scandinavian designs of the 60s and 70s – pure, simple and clean lines. We added a bit of extravagance and a 21st century twist.
Magis Design
Italia: Ho ricevuto prima una telefonata da parte di qualcuno, una donna, che lavora per Magis, ho bloccato la sua telefonata abbastanza tecnica ..
Magnus Olesen
Producerer siddemøbler og tilhørende borde. Siden 1969 er det udelukkende de to danske arkitekter Rud Thygesen og Johnny Sørensen, der har designet møbel kollektionen..
Malo Fancon
Italia: møbler interiør. Ikke engelsk tekst.
Martela
Approach to individual customer service, their extensive range of high quality products, swift deliveries and a functional sales network have strengthened its position as a market leader of office furnishing in Finland.
Martin Olsen
Norsk: visjon er å fortsatt bygge oppunder, og gjerne styrke folks bevissthet når det gjelder design og kvalitet. Hjemmet avspeiler de personer som bor der, og det bør derfor velges interiør på en selektiv bakgrunn.
Materia
Utvecklar möbler i ett nutida formspråk, i gränssnittet mellan industri och hantverk. Omsorg om människor och miljö, funktioner och material.
Max design
Italia: Designer møbler, ikke engelsk tekst. Flere kjente produkter (stoler), blant annet So happy som vant "Good design 2003".
Maxalto
Italia: a company to work alongside B&B in the productive experience and work together to define its precise identity in production of high quality furniture.
MDF Italia
Italia: Bruno Fattorini is the designer and art director around which the company's research and its cultural and aesthetic philosophy revolve.
Miljø expo
För oss är möbler mer än något man bara använder till att sitta i eller sitta vid. Vi strävar efter att ta fram produkter som är vackra, funktionella, lekfulla och sköna att sitta i.
Miniforms
Italia: Miniforms è, prima di un marchio, una caratteristica della nostra produzione. Interiør, italienske møbler.
Minotti
Italia: armchairs and divans of balanced and moderate lines. In the present-day world of furnishing, A reference point for a public of advanced ideas who except not only imagination from a product, but a creation destined to make a name for itself, a product which is the result of study and quality.
Mio
Svensk: Sveriges största inredningskedja med omkring 70 butiker från norr till söder.
Mobil Metal
Italia: møbler og interiør. Bord, stoler, småbord, sofaer, interiørartikler. Mange miljøbilder som presenterer produktene i et 'hjemmemiljø'.
Moderna möbelklassiker
Svensk: Kjøper og selger brukte designmøbler. Bl.a. stoler, sofaer og bord.
Modiform
Svensk: Specialiseret sig i import af lamper og kontortilbehør. Vi har sammensat et spændende udvalg af både kendt og unikt design, giver enhver indretnings interesseret muligheden for at skabe sit eget miljø.
Molteni
Italia: Molteni manufactures furniture by developing tradition, building on experience.
Montana
Dansk: A company with a philosophy into seven elements: the Montana Idea, the Montana Vision, the Montana Solution, the Montana Mission, the Company, and the Environmental Commitment.
Moroso
Italia: Visit the website and see. I won't tell you any more.
Mussi
Italia: møbler interiør. Sofaer og senger. Lite informasjon utover produkter..
Møbelguiden
Svensk: Sök efter nya, begagnade, moderna, antika eller designade möbler. Välj från flera olika kriterier, och se möblerna presenterade i text och bild.
Norsk: "Se og prøv et bredt spekter av møbler,- fra det tradisjonelle og kontinentale til rene designmøbler fra fjern og nær. Møbler bør velges med omtanke for kvalitet og design. Vakre stoffer i alle kvaliteter gir muligheten til å kreere din drømmesalong.
Naos
Italia: La Casa Animata, or "The Living Home", is a collection of furnishing items that are the fruit of an unusal and innovative spirit that does not suffocate creativity. Tables for the home.
Nienkamper
Behind every piece of Nienkämper furniture stands more than 30 years of modern European and Canadian design history. Over the years, the company's expertise in working with wood, metal and top-quality European leathers.
Nils Holger Moormann
Tysk: Our homepage is being redesigned right now. The english version is not ready, yet. We apologize for this..
Noel Hennessy
Dedicated to contempory european furniture. Selger mange kjente merkevarer.
Nordiska galleriet
Svensk: Nordiska Galleriet startade sin verksamhet redan 1913, till en början under namnet Auktionshallen. Nordiska Galleriet blev det första möbelföretaget i Sverige som visade upp såväl skandinaviskt som internationellt designade möbler.
Norell møbel
Svensk: Det är 40 år sedan den första Norell-möbeln gjorde entré i den svenska möbelscenen. Redan från början stod det klart att grundare och designer, Arne Norell, tilfört marknaden nya spännande produkter med en högst personlig stil..
Norrgavel
Svensk:. Våra möbler och inredningsdetaljer är gjorda med största omsorg om detaljer, funktion och formskönhet. Men de är skapade utifrån en tanke om att möblerna inte ska dominera livet utan vara en bakgrund till det.
Norway Says
Norsk: founded in 1999 as a five strong design collective with a joint focus on international design exhibitions. After some years with intensive exhibition activity we put up an office and shop in Oslo in the fall of 2002.
Offecct
Svensk: Møbler for kontor offentlig miljø. Det siste og spennende innen internasjonal design.
Pallucco Bellato Italia
Italia: The Bellato trademark, manufacturing and furniture distribution. The company is inclined to offer micro-furnishing systems with great determination placed on the strength of design, innovation, utility and coherence in every detail.
Parvel
Svensk: Barnemøbler fra Sverige, i "søte" pastellfarver og laget i tre.
Dansk: kontorinnredning. Her finner du til både kjøkken og mye mer.
Pierantonio Bonacina
Italia: Bonacina dedicated working with natural materials such as, wicker, rush, rattan, Manila cane, Malacca cane, red rush, pith and exotic materials which are beautiful, robust and versatile.
Piiroinen
Finsk: møbelprodusent, uvant navigering, men du finner flotte produktbilder. Piiroinen collection is composed of seven furniture series that all are distinctive in their clear forms and finished details.
Plank
Italia: Dates back more than a hundred years. Founded in 1893 by Karl Plank, the company has been handed down from father to son till today as is the tradition of the best Italian enterprises.
Presotto Italia
Italia: interprets lifestyles for the consumer who evolves along with the changes in time, fashion and taste.
Progettomoderno
Italia: Finnes kun med italiensk tekst, dersom det ikke er Mac som gjør at dette butter. Selger møbler fra kjente designere.
Pyraform
Svensk: started as a reaction against trend where design is more or less only a look. Pyra produces furniture, both for the contract and home environment.
R Randers
Dansk møbler og oppbevaring til offentlige og private miljø. Arkitekter og designere om utvikling av møbler..
Rabami RBM
RBM er en 100% danskejet virksomhed. Som en af Nordeuropas betydeligste producenter af kontorstole, konference- kantinemøbler til både indretnings- og kontorforsyningsmarked, glæder vores møbler brugere over hele verden.
Raun
Dansk: sofadesign, med best mulig kvalitet og til en overkommelig pris.
Reisenthel
For more than 30 years, the name Reisenthel is synonymous with modern innovative design. The philosophy is grounded in creating products that enchance our costumers quality of living.
Rexite
Italia: Height adjustable tables, trolleys, tables, folding bookcases, coat stands/ racks.
Rimadesio
Italia: The "serenity" of an environment depends on its light. Rimadesio offers solutions to dividing and furnishing spaces characterized by trasparency: doors, fixed and sliding walls, occasional furniture.
Robert Tandberg
Norsk: møbel- og interiørforretning som blant annet forhandler merkene, Fredericia Furniture, Hansen & Sørensen, Boisen, Frighetto.
Roger Sveian
Norsk: Kåret til årets designer i Elle interiør, har åpnet butikken Kontainer på Grünerløkka. Har designet sofaen eshu 250, i samarbeid med Leads Møbler. Les også artikkel om Sveian i Aftenposten.
Rolf Benz
Pioneer of Landscaped Interiors. (Euro-Design-Guide) Forhandler: Exo Møbelstudio
Rom for flere
Mangler firmainformasjon. Har linker til sine leverandører og idebank for produkter som belysning, kantine, resepsjon, sittegrupper med mer.
Rom for ide
Norsk: forretning på Majorstuen i Oslo, utvalg innen internasjonale og norske møbler tegnet av annerkjente formgivere. Samtidig satser vi på unge talenter. Kunst & håndtverk er også representert. Vårt galleri har utstillinger med norske og utenlandske kunstnere.
Room
Svensk: møbel- og interiørbutikk som er etablert i Stockholm og Göteborg. Room har også butikk i Oslo. Tilbyr møbler, kjøkken- og badeutstyr. Interiørstash til hjemmet, tekstiler, bøker og mye småtteri du (kanskje) må ha.
Romsørvis
Romsørvis er en spesialforretning for møbler og interiørartikler der form, farge, komfort og humor er viktig. Både materialvalget og teknologien som er brukt skal sikre produktet lang levetid.
Rubner
Dansk: Rübner er stilrent dansk møbeldesign, der forener stoflighed og minimalisme. I bord av skifer med ramme av stål sættes fortid og nåtid stævne i enkel harmoni. Skiferbord.
Rumas
Dansk ejet virksomhed der producerer møbler til brug på kontorer, i erhvervslivet, offentlige institutioner, skoler, hoteller, kantiner, caféer mv. Alt sammen i et træ og farvevalg, og i en stil som gør tingene tidløse.
Ruth 66
Norsk: Morsom butikk på Torshov, Oslo. Amerikanske diner-møbler og mye retro stash.
Ruths Design
Norsk: Vareutvalget har utviklet seg i takt med kundenes ønsker og behov. I dag fremstår Ruths Design som en spennende spesialbutikk hvor produktergruppene stoffer, gardiner, oppheng, solavblending, møbler, tepper og ikke minst lamper og skjermer er fremtredende.
Sanz
Norsk: Sanz er en allianse mellom 22 butikker og fabrikker, med blant annet L. K. Hjelle, Pega og Tonning. Mange produktpresentasjoner 'eget' i miljø.
Saporiti Italia
Italia: A world of design, quality and technology applied to furniture. Here you will find all the information about our company and the various collections of products and services we offer to the global market.
Savo
Norsk: Designer markedsfører kontorstoler for norsk/ internasjonalt marked, et av de sterkest voksende selskaper innen møbelindustrien i Norge.
Saxo Living
Dansk: Leverandør og exportør af dansk producerede polstermøbler. Det er vor målsætning løbende at udvikle og producere polstermøbler i et højt kvalitetsniveau til konkurrencedygtige priser, samtidig med at vore møbler opfylder kravene til funktion og holdbarhed både til privat- og offentligt brug.
Sedus Gesika
A company with tradition that has set new standards again and again during a history that goes back over 130 years. In ergonomics, manufacturing processes and ecology. A brand that moves people – and a brand for people who get things moving.
Segis
Italia: A company extremely sensitive to that kind of Italian design witch is the hallmark og the best national production ever since. This Attitude, togehter with a strong commervial dynamism, a remarkable technological know-how and an extreme attention to quality..
Seven Salotti
Italia: møbler, kort produktpresentasjon. Sofaer, bord, senger og diverse produkter relatert til interiør og møbler.
Sintesi
Italia: Acquired its present name in 1975, although its origins date to the mid-sixties in Spilimbergo, as a producer of mosaic tops for living room tables. From this humble origins, it quickly evolved its mission to the production of contemporary design furniture.
Sis Int
Dansk: Sis International udvikler, producerer og markedsfører et program af kvalitetsmøbler og udstyr til kontorer, skoler og institutioner. Produkt udviklingen tager udgangspunkt i behov og arbejdsfunktion.
Skandiform
Svensk: Fram til mitten av 70-talet var Skandiform mest känt för sina möbler for vårdsidan. På senare år har sortimentet utvidgats dramatisk mot en mer heltäckande produktmix.
Skandium
Skandinaver, lokalisert i London. We decided to bring the new, innovative ideas pouring out of Scandinavia together with old, well established design icons and created Skandium. Today the company has two shops under the Skandium banner and one fully owned Marimekko shop. We also do wholesale, contract sales and interior design.
Skeidar
Norsk: Varehus med møbler i høysetet. Her får du kjøpt alt fra stoler, bord, senger og mye mer. På Alnabru i Oslo finner du 8500 kvm med blant annet 40 nye utstillingsmiljøer som gir inspirasjon og ideer i massevis.
Slettvoll
Norsk: En moderne møbelfabrikk, tidsriktige, høykvalitetsmøbler i unik kombinasjon. Det legges meget stor vekt på design og materialvalg, med lang levetid, både stil- og kvalitetsmessig".
Sma Mobili
Italia: Specialized in bedroom, dining manufacturing. A wide range of modern design furniture.
Softline- Allkit
Italia: Softline offers a line of furniture and accessory objects, which aims to satisfy both the needs of today and tomorrow. A unique synergy of Technology and Finesse are combined to compose new spatial forms and captivating harmonies.
Sono
Designer, produserer og markedsfører produkter for personlig oppbevaring. Sonesson skal oppfattes som en service innstilt bedrift i innredningssektoren.
Stac design
Svensk: tilbyr blant annet sofaer, stoler, bord, lamper og andre interiørprodukter. Flott nettside med presentasjon av mange produkter innen de ulike kategoriene.
Stilverk
Norsk: Butikk lokalisert i Oslo, med showroom for diverse lys og møbelmerker.
Stilwood
Italia: Fondata nel 1964, dopo decenni di lavorazioni di mobili in legno di solida matrice ebanistica dove è prevalsa una rigorosa attenzione ai materiali e alla loro realizzazione.
Stokke
Norsk: "Stokke er designet for moderne menneskers behov; naturlig bevegelse når vi sitter og mindre stress og belastning. Komfort og moderne design".
Stolab
Svensk: På Stolab tillverkar vi möbler av massiv björk. Och vi gör det med en noggrannhet som följt oss allt sedan starten 1907 i vår fabrik här i småländska Smålandsstenar.
Stordal
Norsk: Respekt for naturens elementer uttrykt i estetikk, varighet og harmoni reflekteres i våre møbelkonsept. Dette betyr at et møbel både skal være godt for øyet og behagelig for kroppen
Storm Design
Dansk: Storm Designs fokus er innovativ produktudvikling. Vores design tager udgangspunkt i enkle og vedkommende produkter, funktionalitet og æstetik med mer. Målet er at lave innovativt design til et bredt publikum og til rimelige priser.
Stylepark
Ist professionelles Werkzeug und Ideenpool zugleich. Speziell für Architekten und Innenarchitekten konzipiert, richtet sich Stylepark aber auch an private Nutzer, die sich für Möbel und Design interessieren.
Svenskt Tenn
Svensk: Franks tidlösa formgivning och Estrid Ericsons konstnärlighet och uppfinningsrikedom är grunden i den inredningsfilosofi som Svenskt Tenn representerar.
Svenssons
Svensk: i Lammhult är en affär för möbelvänner. Här bjuds på ett brett och djupt urval av det bästa från svenska och internationella tillverkare. Det innebär välgjorda möbler av hög kvalitet. Inte bara praktiska och slitstarka, utan även den tidlös skönhet som står för långvarig samvaro, kanske i ett helt liv.
Swedese
Svensk: Många av modernismens arkitekter var allkonstnärer med ett fast grepp på allt från huset till möblerna. Grundare Yngve Ekström var inget undantag.
System B8
En af Danmarks førende kontorvirksomheder med speciale i totalindretning. Vi sælger først og fremst gennemtænkte indretningsløsning. Som total leverandør tilbyder vi rådgivning og indretnings forslag til den færdige møblering.
Søderbergs
Svensk: Sortimentet är uppbyggt med produkter inom området "Avkoppling", designen på produkterna ska vara moderna, självklara och tidlösa från start.
Søren Lund
Dansk: Mere end 40 års produktion af polstermøbler, specielt moderne og tidløse sofaer i et stort og varieret sortiment, som opfylder forbrugerens krav til kvalitet og komfort.
Sørlie
Norsk: Produserer, markedsfører møbler til private hjem og kontraktsmarkedet. Produktene er designet og utviklet i nært samarbeide med utvalgte designere/ arkitekter i Norge.
Tacchini
Italia: Giving space to ideas and quality to space: a global challenge which Tacchini expresses not only through its produkcts, but in every aspect of its corporate being. Møbler for hjem og til kontraktsmarked.
Tannum
Tannum Møbler ble etablert av Per Tannum i 1934. Forretningen ligger i dag i Stortingsgata 28.
Tisettanta
Italia: møbler og interiør til privat og kontraktsmarkedet. Oppbevaring til alle hjemmets rom. Mange miljøbilder, du navigerer ved å klikke på > pilen som er plassert til høyre.
Tonon Italy
Italia: The products have common denominator the ability to enchance interior decoration. Even if romantic or classical rather than innovate or trendy, they are always proginal proposals, never ordinary, characterized by a contemporary idea..
Tranekær
Dansk: To-day's production includes a wide range of architect-designed tables and chairs of very high quality for private homes and for the contract market.
Trend
Dansk: I vores butik finder du de nyeste produkter indenfor brugskunst, designer-ware, kitsch og tøj. Kom ind i butikken og få en snak om de nyeste trends, eller få inspiration til gaveindkøb til enhver anledning.
Unifor
Italia: Molteni expanded its field of activity to include furniture that was not only for the home, and for work environments. That's how Unifor was born, a division that develops and creates designs for the contemporary office space.
Utopia retromodern
Norsk: Skandinavisk kunsthåndverk og industridesign fra forrige århundre, spesielt fra 50-, 60- og 70-tallet, møbler og morsomt stash til hjemmet.
Variér
Året 1932 startet Georg Stokke med møbelproduksjon på Vestlandet, i nærheten av den berømte Geirangerfjorden. Han var innovativ og Stokke ble en av de første møbelprodusentene som investerte i skandinaviske designere.
Verket Interior
Norsk: Møbelforretning på Bærums Verk, med trendy og designrelaterte merker.
Via Milano
Dansk: kombinerer design og funksjonalitet. Vi fører de beste produktene fra noen av verdens ledende produsenter og designere, også i Danmark. Via Milano (norsk).
Vitra
Designs the places where people work – be in the office, at home, or on the road. The goal: to make the place of work as appealing, productive and healthy as possible.
Voice furniture
Svensk: One of Swedens leading producers of furniture for modern living. A voice full of possibilities. A wide range of nordic design. Crafted and manufactured with care. And created for the modern living. The openminded way of living. The flexible way, ready for changes.
Dansk: From the very beginning it has been VOSS CO´s vision to design and produce high quality furniture, which will create the right ambience in your beautiful home.
Ycami
Italia: bord og stoler, oppbevaring, hyllesystemer. Ycami tilbyr løsninger til privat og kontrakts markedet. Egen presentasjon av materialer og farger.
Young Designers Factory
Italia: YDF is a brand produced by Grassi & Corbetta. The company has been operating in the field of metal furnishings since the beginning of the '70ies.
Young people
Norsk: Møbler til den yngre garde. Young People Interior selger litt mer og litt annerledes barnemøbler via vår nettbutikk youngpeople.no.
Italia: Over time, our company has backed a multitude of experimental endeavors and cultural undertakings to promote the development and dissemination of concepts tied to creation of household.
Zeritalia
Italia: a new concept of design, no longer a discipline ruled by ergonometric and physical laws intended solely to produce functional objects strictly.
Zeus Noto
Italia: Leverer løsninger til kontraktsmarkedet. Omfattende produktpresentasjon.
Aannø
Norsk: Møbelserier som byggesystem, med uendelige muligheter til en helhetlig møblering. I henhold til dine valg av designdetaljer settes ferdig monterte skrogmoduler sammen til ditt personlige møbel.
Aarsland
En av landets ledende produsenter av kontorinnredning, til offentlige miljøer.