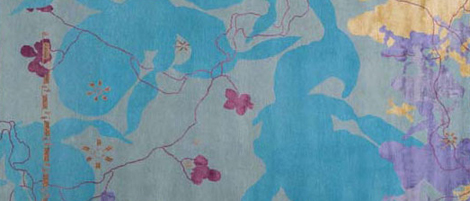 Amy Helfand er fra Chicago, USA, og driver med blant annet fotografering, skulpturer, installasjoner, digitale collager og sist men ikke minst tepper. Vi har plukket ut noen eksempler på teppedesign til inspirasjon.
Amy Helfand ble født i et av Chicagos forsteder og vokste opp med å plukke glass fra stranden ved Lake Michigan. Med fokus på abstrakt design og en interesse for naturen og landskap har hun hentet inspirasjon til teppedesign.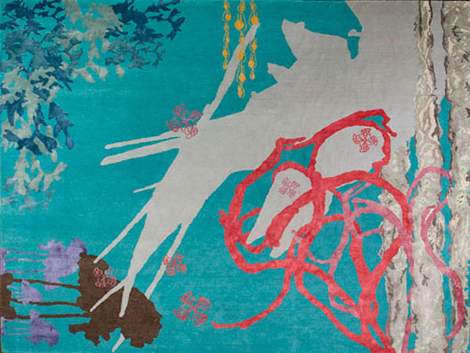 Spennende bruk av fargekombinasjonen turkis, brunt og rosa.
Amy Helfand har en BA i fotografi fra Hampshire College og MA/MFA fra School of the Art Institue of Chicago. Hun er gift med Michael Miller og bor sammen med ham i tre sønner i Red Hook, Brooklyn.

Rosa teppe med utfall.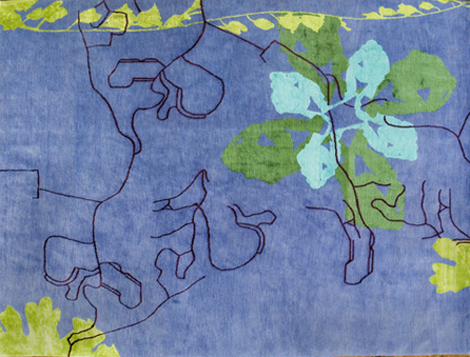 Blått, med bruk av grønt og sort mønster i dette teppet.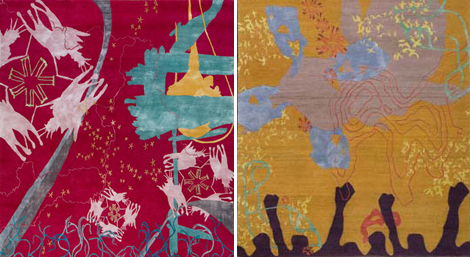 Rødt, insirert av Østen. Bildet til høyre har protesterende hender i hver ende.

Blomster og blanding av rosa og brunt. Rødt og turkis er heller ingen vanlig mix.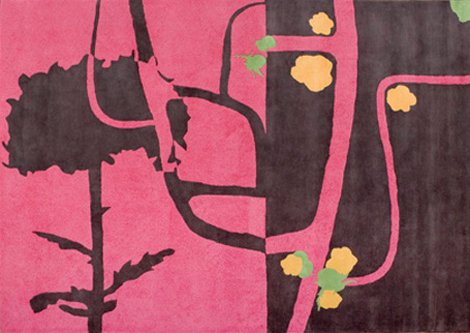 Amy Helfand is a RUGMARK licensee and works with one of the most reputable manufacturers of carpets in Nepal, a founding member of the Nepal RUGMARK foundation. RUGMARK is a global non-profit working to end child labor and offer educational opportunities for children in Nepal, India and Pakistan.
Kilde/bilder: Amy Helfand