Great combination of modern and new in this Sydney home! Full of decorations an nice little ideas, and of course nice furniture pieces. Was on sale in Sydney and I like the look!
Colorful kitchen with details on wall and a nice view to the living room. Love the color on the kitchen wall.
In the living room there's even room for a bike, hanging on the wall, as a wallpaper. Love it!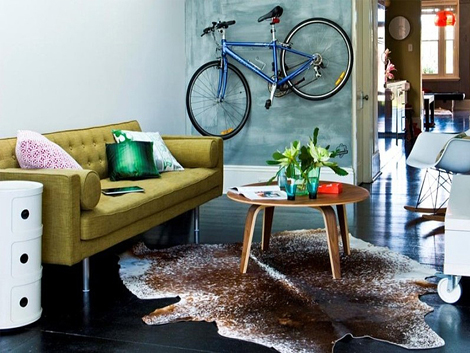 Access to an outdoor space, another room when summer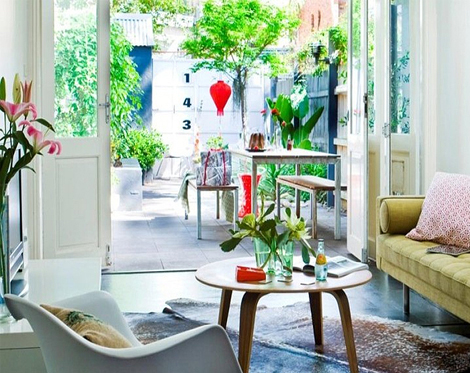 Nice dining room with lots of light and personal effects

Info/pictures DesignAttractor