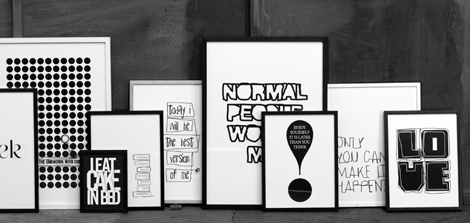 Flotte grafiske trykk fre den svenske kunstneren Therese Sennerholt, utdannet grafisk designer. Nydelig bruk av sort og hvitt med morsom bruk av tekster for inspirasjon. Bildene kan kjøpes i nettbutikk tilknyttet nettsiden til Sennerholt.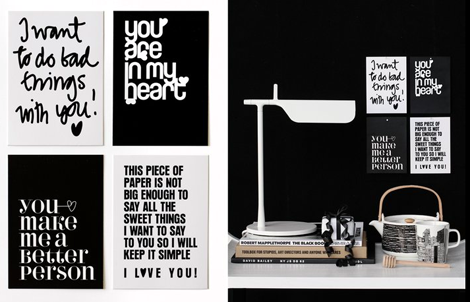 "I want to do bad things with you!" – "You make be a better person"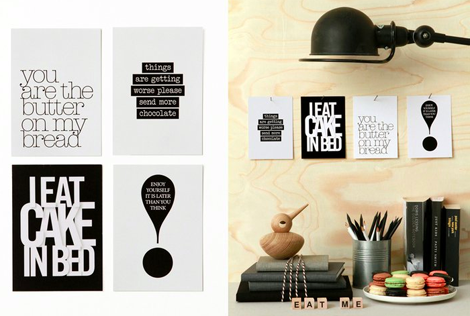 "I eat cake in bed" –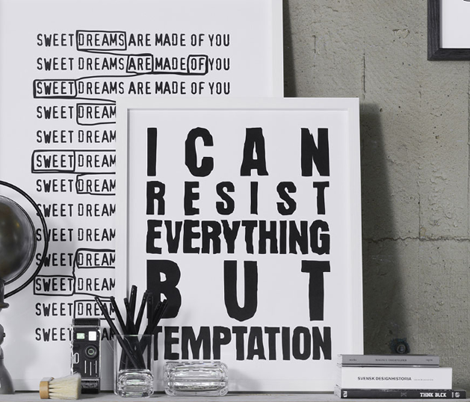 "I can resist everything but temptation"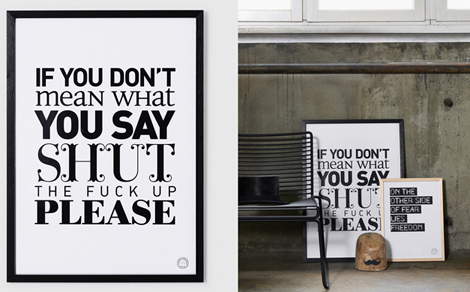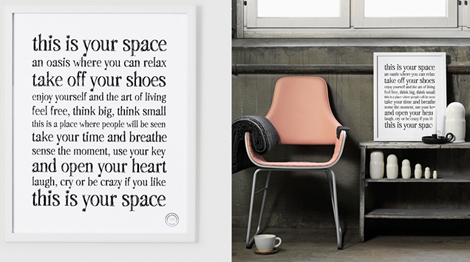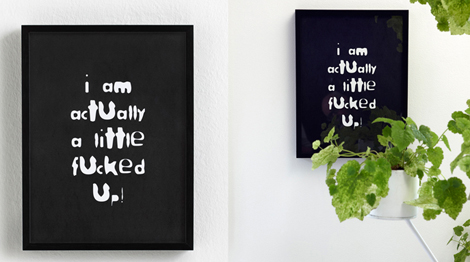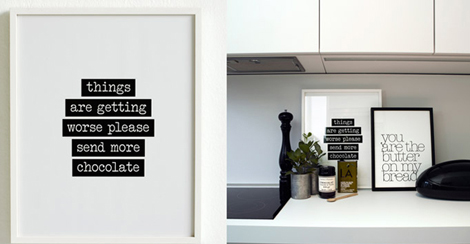 "Things are getting worse please send more chocolate"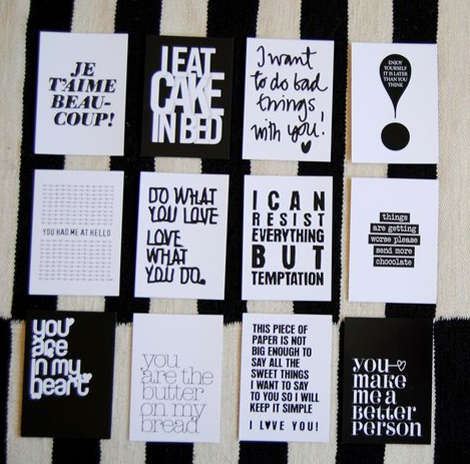 Bildene koster fra 850 til 950 svenske kroner og bestilles direkte fra nettbutikken. Morsomme, dekorative og festilig å gi bort som en gave.
Kilde/bilder: Therese Sennerholt