Tham & Videgård Arkitekter har designet fargerike kombinasjoner av rød, gul, grønn og blå parkett for å skape liv i denne leiligheten, Humlegården Apartment i Sverige.
Dette sier de selv om prosjektet: Oversized and multicoloured parquet flooring. Departing from the interior use of colour and pattern developed by Swedish artists and architects like Carl Larsson and Josef Frank, this apartment also relates directly to it's setting overlooking Humlegården park, where the greenery outside changes with the season. From winter grey and black, to bright and deep green in summer, to orange, red and yellow during autumn.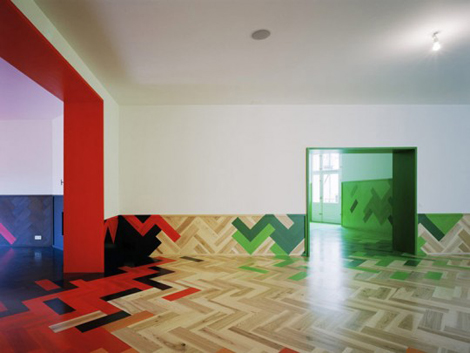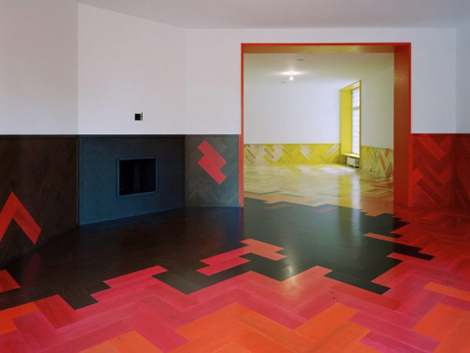 Kilde/bilder: Se flere prosjekter på nettsiden deres TVArk.