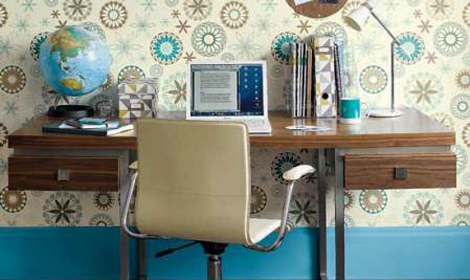 A post on how to arrange your office and a working space at home. Do you have your own space for creative work? I've found some pictures that might inspire on how to make your private little space. This is post 3 and more inspiration.
Beautiful wall coverings in the article's main picute. It's nice to see pictures from others apartents in general, guess that's why you are reading this post. Maybe you will find some inspiration on how to arrange your work space. Witch one is your favourite?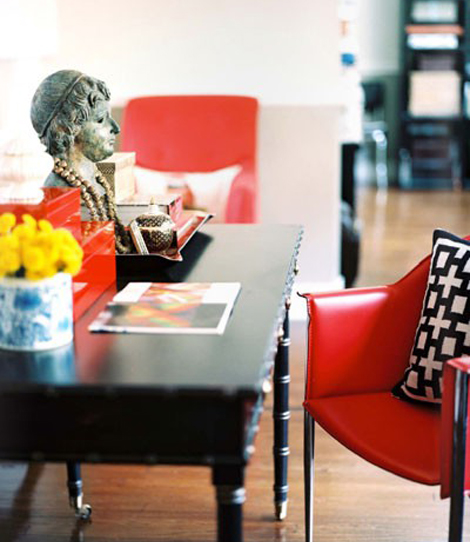 Red and yellow details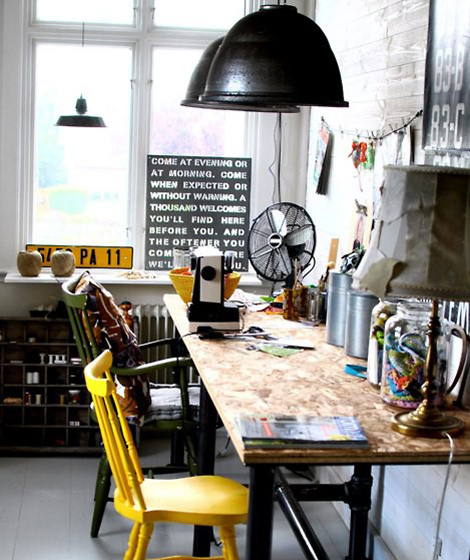 Kind of rustic, yellow detail as chair, funny words placed in window. Love the black fen and pentants too.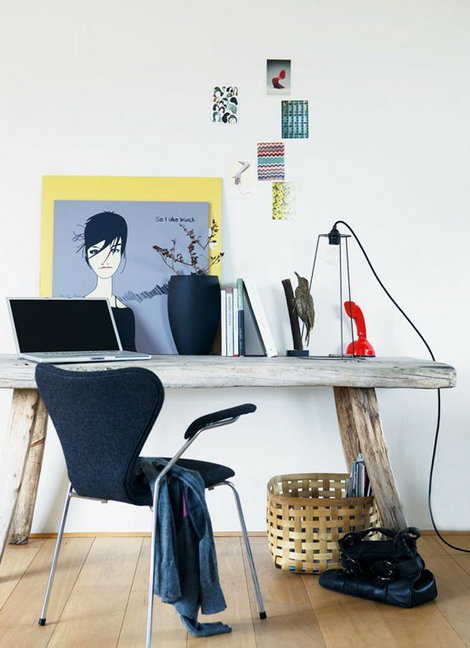 As simply as this. Nice phone in red at the table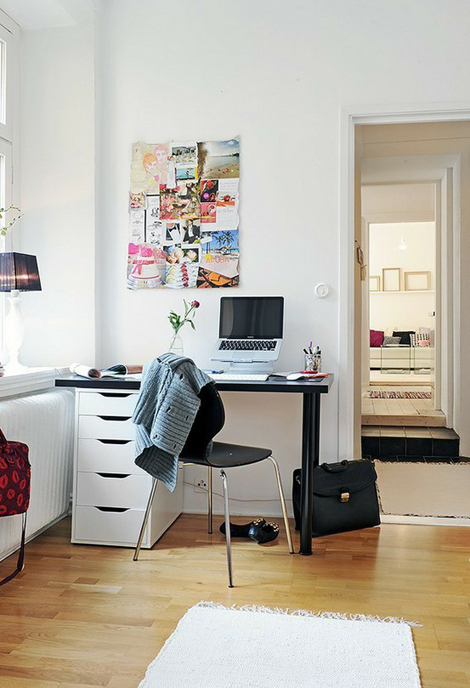 The Mac placed in a holder to prevent from bad neck or something.. Nice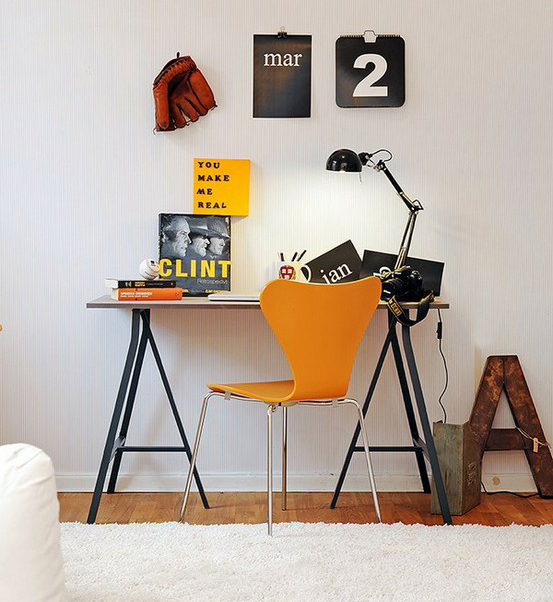 Love the simplicity and the dash of color orange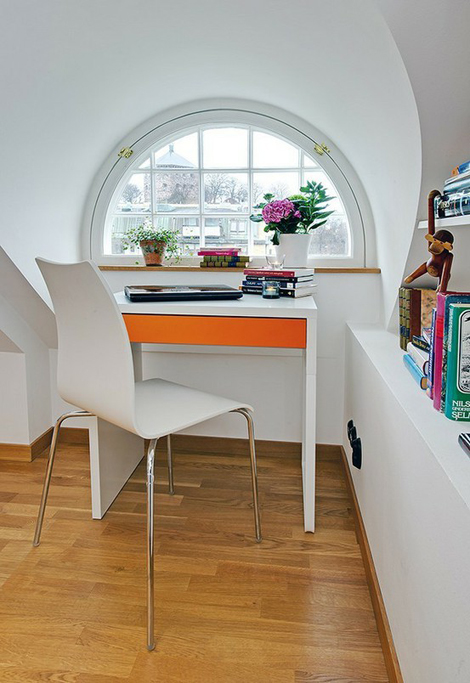 Antoher dash of orange, table and work space with a view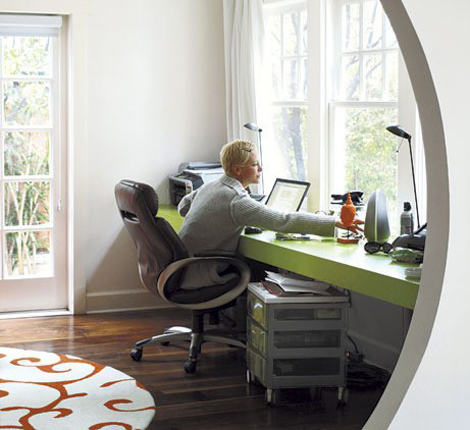 Interesting curve separating two rooms with different usage

Ah, I can tell that there's a dog living in this apartment 🙂 Cute details in pink, a Mac Air  as my personal favourite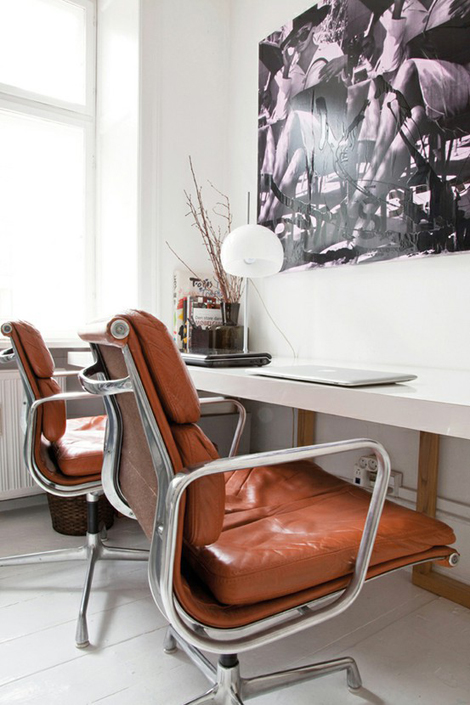 Love the chairs in brown and of course the Macbook Air in front.

Cool lighting, unique wall paper and door kept in original wood color. So simple
Info/pictures: Webstash Pinterest album Home Office. You'll find the original soruce by visiting my Pinterest album