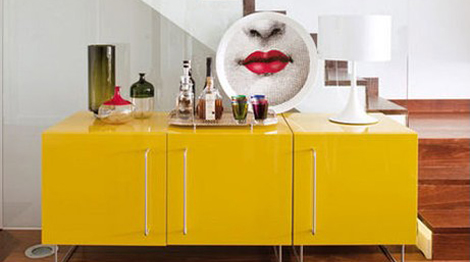 I found some beautiful and colorful photos with yellow used in the interior. The pictures are from Pinterest and you'll find the source by visiting the album.
Yellow is the color evoked by light that stimulates both the L and M (long and medium wavelength) cone cells of the retina about equally, with no significant stimulation of the S (short-wavelength) cone cells. Light with a wavelength of 570–590 nm is yellow, as is light with a suitable mixture of red and green. Yellow's traditional complementary color is purple, violet, or indigo, while its colorimetrically defined complementary color in both RGB and CMYK color spaces is blue.

Painted a cross in yellow as walldecor in kitchen. Matching yellow chair at dining table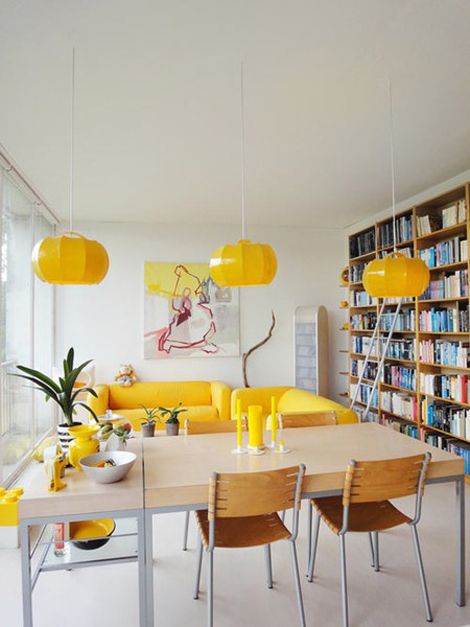 Yellow sofas and matching yellow pendants and art on the wall

Painted chair (prettypegs.se) and SMEG yellow fridge in ketichen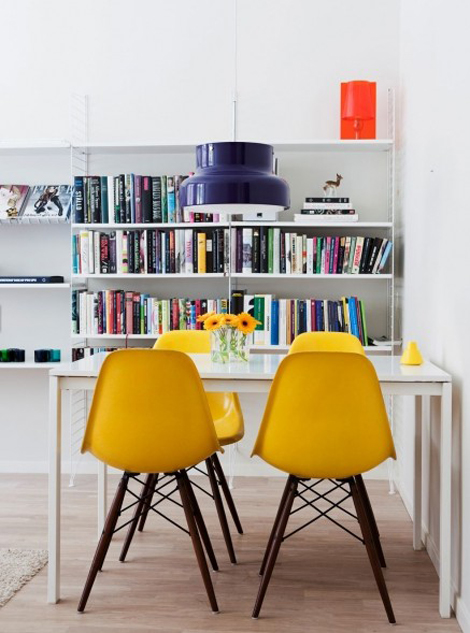 Dining room with colorful yellow chairs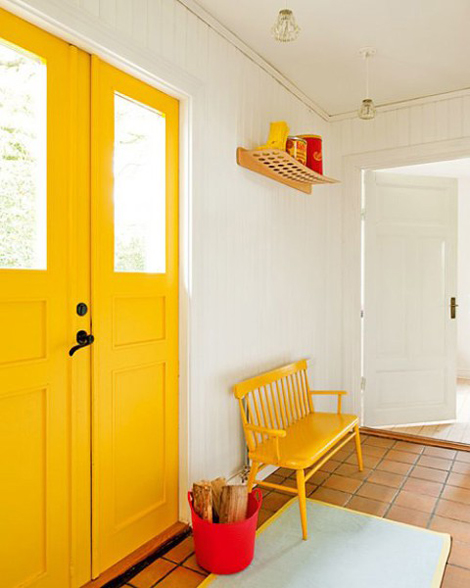 Yellow door and bench in hallway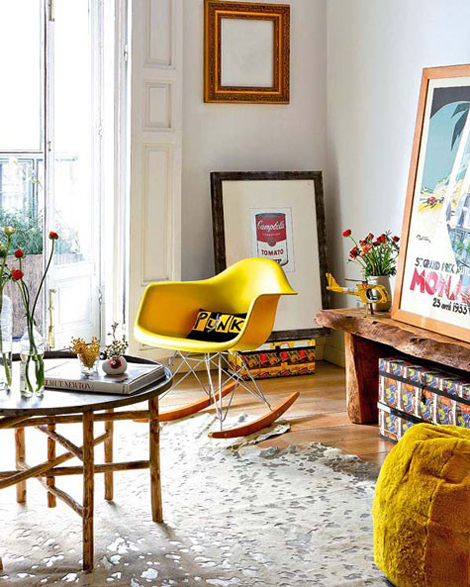 Yellow chair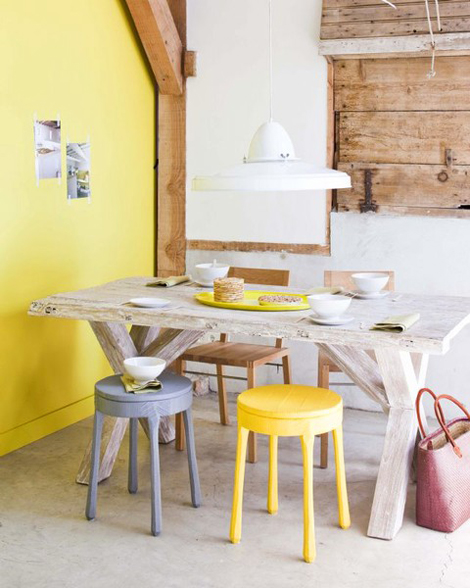 Yellow wall and chair at dining table in kitchen
Info/pictures: webstash Pinterest album Home • details. You'll find the original source to all pictures by visitng the album.