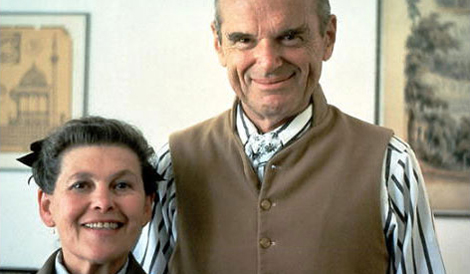 Charles Eames, born 1907 in St. Louis, Missouri, studied architecture at Washington University in St. Louis and opened his own office together with Charles M. Gray in 1930.
In 1935 he founded another architectural firm with Robert T. Walsh. After receiving a fellowship in 1938 from the Cranbrook Academy of Art, he moved to Michigan and joined the faculty the following year.
In 1940, he and Eero Saarinen won first prize for their joint entry in the competition 'Organic Design in Home Furnishings' organised by the New York Museum of Modern Art. During the same year, Eames became head of the department of industrial design at Cranbrook, and in 1941 he married Ray Kaiser.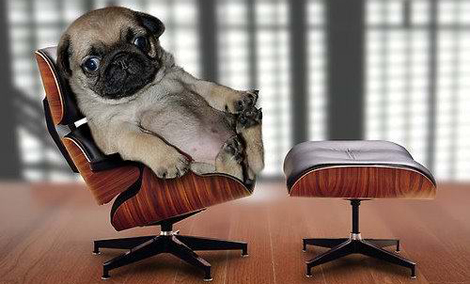 Picture: Vitra, Ottomann
Ray Eames was born as Bernice Alexandra Kaiser in Sacramento, California, in 1912. She attended Bennett College in Millbrook, New York, and continued her studies in painting under Hans Hofmann through 1937.
During this year she exhibited her work in the first exhibition of the American Abstract Artists group at the Riverside Museum in New York. She matriculated at the Cranbrook Academy of Art in 1940 and married Charles Eames the following year.

Picture: Organic Chair av Ray & Charles + Eero Saarinen
Source: Vitra, photo Isabel Truniger
From 1941 to 1943, Charles and Ray Eames designed and developed stretchers and leg splints made of moulded plywood, and in 1946 they exhibited their experimental moulded plywood furniture at the New York Museum of Modern Art.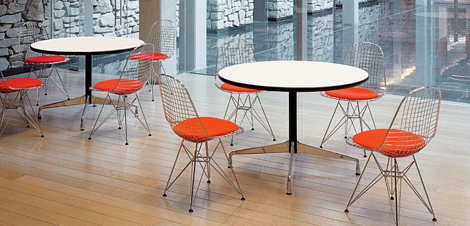 Picture: Wire Chair av Ray & Charles Eames
Source: Vitra, foto Serge Brison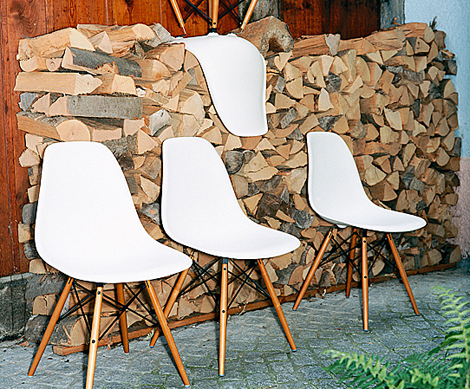 Bilde: Plastic Chair DSW av Ray & Charles Eames
Kilde: Vitra, foto Isabel Truniger
Charles and Ray Eames have had a profound and lasting influence on Vitra. The company's activity as a furniture manufacturer began in 1957 with the production of their designs. Yet it is not just the products of Charles and Ray Eames that have left their mark on Vitra. Even today, their design philosophy continues to profoundly shape the company's values, orientation and goals.
Source: Vitra, Design Museum
Pictures: Vitra