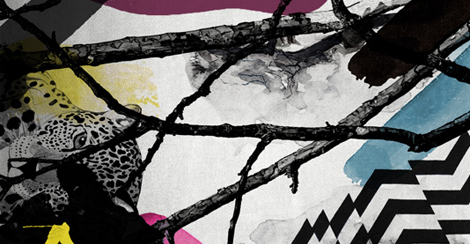 Linker til produsenter, agenter og forhandlere i skjønn forening. Ønsker du informasjon om hvor du kan finne produktene så besøk nettsiden og finn forhandlere. Bilde fra Calle Henzel Studio.
Almedahls
Vi levererar gardiner, lakan, frotté och dukar till fackhandel, varuhus och återförsäljare. Vår specialitet är produkter med mycket hög klass såväl när det gäller kvalitet som design.
Amy Butler design
I've never given a second thought to being an artist. It's really who I am, and what I enjoy. I'm inspired by my surroundings, my friends, my family, nature, and the rich textures of everyday life.
Anna French
Fabric lace and wallpaper.. intrigued with the decorative potential of the Scottish Cotton Lace and so the company was initially based in Ayrshire, Scotland from where Anna French built up a collection of laces unrivalled in the industry.
Anne Kyyro Quinn
Offers a unique range of award winning contemporary textile furnishings, and includes cushions, thorws, table textiles and wall panels. Morsomme og unike puter i "3D". Putene kan fås hos blant annet Tannum Tekstil, Oslo.
Anne Nowak
Dansk tekstilkunstner.
Archipelago
En amerikansk forretning som er lokalisert i New York. Her finner du mange miljøbilder, men ellers ganske minimalt med informasjon.
Asplund
Tepper og ryer, har også møbler. Svensk firma.
Backhausen
Flotte tekstiler, og bilde av puter og møbler i sitt rette element. Miljøbilder hvor du kan se hvilke inntrykk du kan skape ved bruk av ulike tekstiler.
Biw
Biw i Fredrikstad. Agentur, distribusjon og engros innen interiør og tekstiler, fra ledende engelske, spanske, tyske og italienske leverandører.
Björklund og Wingquist
Basen i vårt sortiment har alltid varit tapeter och färg. Numera har vi breddat sortimentet och har idag också textilier, gardinstänger, spegelgarderober, lampor, accenter och mycket mer som skapar en komplett hemmiljö.
Borås Tapeter
Boråstapeter grundades 1905 mitt i det svenska textilriket. Waldemar Andrén, tillverkar tapeter i stor skala. Han ledde företaget i fem framgångsrika årtionden.
Borås Wafveri
Produktområdena för Borås Wäfveri Interiör är gardintyger, möbeltyger och bäddtextilier. Strömma och Borås Cotton är båda verksamma mot hem, offentlig miljö och industri.
Casamance
Designs and produces a large collection of furnishing and wallpaper for decoration professionals and interiør designers.
Ceannis
Established in Hong Kong 1998, to design and manufacture bags and accessories on a high fashion level and with a wide user range. The company is known for its excellent quality, affordable prices and savvy fashion trends.
Clarissa Hulse
Had an unusually cosmopolitan start to life; born in Prague with an English father and Greek mother, she lived in countries as diverse as Thailand, Spain, Switzerland and Greece whilst growing up, before finally settling in England.
Crevin
A upholstery fabric. In 1978 the company initiated the process of vertical maunfacturing (weaving, dyeing and finishing), allowing a control of the entire production from the purchase of the yarns up to the dispatch of the rolls.
Decopur
Tekstil fra Belgia. Tekstil til soverommet, smykker og mye annet å se. Her er det verdt å ta turen innom et nettsted som er informativt og flott!
Designers Eye
Svensk firma, tilbyr bla. puter og tekstiler, gardiner og solskjerming.
Designers Guild
Tekstil, innredning. Tricia Guild, som har skrevet flere bøker om bolig. Fokus på farge!
Domestic
Conducted by Stéphane Arriubergé and Massimiliano Iorio, Domestic is introducing collections of objects designed by designers, graphic designers and artists gathered around innovating and original concepts and themes. All these objects have the distinctive feature of offering an area for working and freedom in the creative process and their end use. Vynil.
Duro Sweden
På vår hemsida får du information om företaget, våra tapeter och inspiration till ett trivsamt hem. Lär dig tapethistoria och förnya enkelt ditt hem med hjälp av några praktiska tips.
Eijffinger
Welcome to Eijffinger, the name for fabrics and wallcoverings. Within these pages you can discover our latest collections, some interior design and even some decorating tips to help inspire you.
Ekelund linneväveriet
Vi har vävt textilier i hundratals år och ser detta som ett utmärkt forum att dela med oss av vårt hantverk och våra värderingar. Den här hemsidan är ett smakprov på Ekelund, vad vi skapar och hur vi skapar det.
Elitis
Fransk. Her finner du blant annet tapet, møbelstoffer og gardiner.
Etol
Svensk, tekstil til baderom. Dusjforheng og badematter.
Farg & form
Färg&Form Sweden AB är ett grossistföretag, som tar fram produkter i egen design, samt även med hjälp av fristående designers. I viss mån även inköp av befintliga produkter som kompletterar vårt sortiment.
Finlayson
Rich in tradition, the Finnish Finlayson Oy has been in operation since 1820. The company manufactures and markets high quality home textiles. Since 2004, the Finlayson range has been complemented with Familon duvets and pillows and Familon mattresses.
Frette
To achieve results and create value, enthusiasm must be combined with professionalism and creativity. In Fin.part, decisions are made every day on the basis of intuition and passion for everything we succeed in creating.

Gabriel
en af Europas førende producenter af møbelstof i ren ny uld.
Gardelo
Grossist innenfor interiørtekstiler. Våre produkter selges via frittstående forhandlere eller kjeder over hele landet. Sortimentet innbefatter metervarer, ferdig sydde gardiner, paneler, lifter, kjøkkenprogrammer, duker og puter.
GU Kvadrat
Resultatet av fusjon mellom Gudbrandsdalens Uldvarefabrikk og danske Kvadrat. Ledende produsenter av møbelstoff. Tekstiler og tapet.
Hasta
är ett design- och fönstermiljöföretag med inriktning på gardintilbehør och solskjerming. Hovedkontor ligger i Köping. Hastas produkter säljs i flera länder över hela världen.
Hemtex
Kjede i Sverige, Danmark og Norge. Under varumärke marknadsför och säljer vi textilier och andra produkter för heminredning både till privat-personer och till företag och offentlig sektor.
Himla
Tekstil, innredning, främst i linne men även bomull. Stort sortiment.
I.A. Torgersen
Norsk tekstildesigner med kolleksjon av tekstiler for de fleste flater: paneler, gardiner, romskiller, nedblending, sengeforheng, dusjforheng.
Inleaf Design
Intricate, complex, fragile, resilient, coarse, smooth, bold and delicate – leaves are the true inspiration for our creations here at Inleaf. Mønster med blad.

Interface Fabrics
The Camborne brand features high performing fabrics with ex-stock lead-times that meet the various international flammability standards and offer enhanced durability and comfort.
Jab
Tysk. Tekstil, innredning, tepper, både til private og kontraktsmarkedet. Det ligger lite informasjon på siten, men er endel miljøbilder. Siten er ikke oversatt til andre språk.
James Brindley
We have now evolved into the complete home furnishing outlet. For retail cusomers we have four floors of classic and contemporary. furniture and accessories, we are sure you will fine exactly what you are looking for.
Juup
Interiørprodukter i skinn, ganske spesielle løsninger. Puter og vaser..
Kardelen
Svensk. Startades med en ambition att föra in en ny, modernare design i de mer traditionella linneprodukters värld. Företagets affärsidé var att helt ägna sig åt hemtextil och koncentrera sig på kvalitetssäkra linneprodukter med en egen modern design.
Kateha
erbjuder mattor som hos kunderna skall hålla ihop ett möblemang, vara dekorativa, tilltalande för ögat och fylla höga funktionella krav. Företaget prioriterar större kundföretag med många miljöer att inreda.
Kendix
Creativity combined with aesthetic values are the cornerstone of the company's. Every year the design team develops a new collection. They are specialised in the translation of progressive concepts into applicable fabrics.
Kid interiør
KID er Norges ledende interiørkjede på tekstil og interiør, og vår visjon er: Kid skal fornye og begeistre norske hjem med enkle midler! Våre ferdigsydde gardiner er enkle å henge opp, og prisene gjør det mulig for alle til å fornye seg.
Kinnasand
Tekstil og tapet. Design, utveckling och inrednings-textil, tapeter samt mattor.
Klippans Yllefabrik
Tillverkningen består idag av olika slags hemtextilier, med tyngdpunkt på plädar och filtar, där företaget idag tillhör de främsta i Europa. Produkterna säljs på konsument – och promotionmarknaderna både i Sverige och i andra länder.
Kurage
Vores designfilosofi bygger på en fastholdelse af det umiddelbare. At opnå kortest mulig afstand mellem inspiration og færdig resultat. En let tilgængelig produktion, som hurtigt kan omstilles er med til at sikre det ønskede udtryk.
Kvadrat GU
udvikler moderne design i møbelstoffer og gardiner til kontraktmarkedet og udvalgte dele af detailmarkedet. Kvadrat er i dag et varemærke i et professionelt marked, hvor kvalitet og design er afgørende parametre.
Lapuan Kankurit
Linen, the principle raw material for our textiles, is beautiful and durable, and when properly cared for, will last for generations. For the home, or for public buildings.
Lene Bjerre
Af kreativitet og viljestyrke udspringer spændende tiltag. Lene Bjerre startede med at lave hånd-plisserede lampeskærme af smukke, klassiske tapetrester og gavepapir. Kvaliteten og orginaliteten i skærmene gjorde dem yderst salgbar blandt områdets detailhandel.
Les Creations the maison
Franske tekstiler.
Lexington Company
You'll find everything you need for your bed and bathroom! In our philosophy you will find things simple, beautiful and timeless best designed for the bed.
Lexington Home Brand
Step into a spectacular world of home furnishing chioses to suit your home, your lifestyle, and your taste.
Linum
Bredt sortiment av innredningstekstil. Kjøkkentekstil: kjøkkenhåndkler, grillvotter, grytelapper, og alt til bordet – duker, servietter, tabletter og løpere. Til soverummet finner du puter, sengetøy, sengetepper og tepper.
Linwood Fabric
The main ranges page shows our complete collection, and what's new. Click search to narrow your choice by use and design, contact to get in touch by phone, fax or e-mail, and stockists for where you can view Linwood fabric pattern books.
Livingtex
Livingtex is born conjugating liveliness and over 30th years of experience in the textile field. Our collections are placed to the apexes for elegance, image and quality.
Ljungbergs Textil
Ljungbergs är ett utpräglat textiltryckeri. Det grundades 1949 av Erik Ljungberg. Vi färgar och väver inte, men är stolta över att vara ett litet flexibelt tryckeri för alla Sveriges textildesigners. Massproduktion är inte vår melodi.
Lotta Jansdotter
As a child, Lotta Jansson divided her time between her grandmother's island home on Aland Finland where Lotta was born and the city of Stockholm Sweden where she grew up. These early experiences of Lotta's Scandinavian culture, however diverse in atmosphere, helped shape and inspire Lotta.
Mairo
Vår produktportfölj – kuddar, skärmgardiner, rullgardiner, dukar, möbler och en uppsjö av olika accessoarer. Puter, gardiner, duker og møbler.
Midbec
Svensk importör och grossist av tapeter och tyger. Produkter handplockas hos ledande tillverkare i England, Frankrike, Italien, Tyskland, Belgien och Holland. Detta gör att vi tidigt följer upp de nya trenderna ute i Europa.
Mimou
dresses your home with a luxurious feeling for you to enjoy. Every day in every room. Decorate according to season or your mood. Play with colours and different materials. Variety is the spice of life.
Moltex
Svensk, med kreative muligheter i et samlet konsept, for bad, kjøkken, soverom og hverdagstekstiler. Bli inspirert av vakre tekstiler og samstemte nyanser, som er gjennomtenkt enkle å sette sammen.
Monica Ritterband
Dansk kunstner. Design for bla Ege tepper, Royal Copenhagen og Georg Jensen Damask.
Monkwell
Monkwell originated in 1889, a family firm dealing in canvasses, tarpaulins, jute goods and various sundries associated both with furniture and with general industrial uses..
Nani Marquina
Our mission is the creation and marketing of textile products for habitats. From the outset, our principal product has been the rug with a contemporary design. Tekstil.
Nono
Gill's fabric, wallpaper collections are designed to be different and reflect her strong sense of fun and individuality.
Nya Nordiska
Insiders know that the internationally renowned textile company is not from Scandinavia, but from the north of Germany. Heinz Röntgen founded the company in 1964 and was for many years the "Spiritus Rector" behind the creation of the collections.
Nydel
Our design office creates all our collections. All the stages of manufacture are integrated: weaving, printing or dyeing, coating and finishing.
Omexco
Belgisk, mange flotte tapeter, og eksempler til inspirasjon. Created in 1976, the main activity was the export of Belgian high range decoration products to the Near and the Middle East. 1981 was the start of our own production of textile wallcovering.
Oromono
A textile company that produces interior accessories for living. Founded by Kirsty Anne Powell in 2003, Oromono was one of the first companies to put three dimensional textile designs into the interior.
Osborne and Little
English, offering textiles for the home and they have a team of professionals dedicated to the contracts and hospitality sector.
Pagunette
Dansk. Boligtekstil og gardinstoffer. Unike, klassiske og moderne tekstiler til hjemmet.
Pappelina
designar och tillverkar unika, moderna mattor i plast och lin. Kollektionen har utökats med vaxdukar och bomullsplädar.
Princessgruppen
Princess har lange tradisjoner og mye kunnskap innen gardiner og alle andre tekstiler til hjemmet. Selskapet startet som importør og grossist av gardinmetervarer og hadde en periode egen tekstilproduksjon i Storbritannia.
Retrovision
Seriøst fokus på retrotapet! Mange morsomme og spreke mønster, som gjerne krever at resten av interiøret står i stil.
Romo Fabrics
Based in Nottinghamshire, ROMO was founded in 1902 by Robert Mould, who gave his name to the company. Today ROMO remains a family-run business and is jointly owned by the founder's great grandsons, Jonathan and Robert, who are passionately committed to its continuing success and development.
Rubelli
founded in 1858 by Lorenzo Rubelli, is in many respects unique, given its capacity to produce hand-made fabrics using traditional techniques as well as highly sophisticated textiles of all kinds.
Sandberg Tapeter
Sandberg tillverkar tapeter på ett lite gammaldags vis. Det innebär bland annat att vi kör tapetmaskinerna mycket långsammare än andra tapettillverkare, att vi handmålar..
Sanden Textiles
Sanden Textiles är ett svenskt textilföretag med en 200-årig tradition. Verksamheten omfattar design, utveckling och produktion av inredningstextil, textiltapeter samt handvävda och handknutna mattor.
Sanderson
Arthur Sanderson began his trade in the wallcoverings market in 1860 as an importer of luxurious French wallpapers to his premises in Soho Square, London. Within four years of establishment, and having already become the leading importer in the British market, he acquired a larger showroom in Berners Street, London.
Sari Syvaluoma
Sari's focus is strongly on Nordic craftsmanship traditions and skills. Puter, tepper, tekstil. The Norwegian prize "Award for Design Excellence" 2002.
Storeys
Norsk selskap, tapet, og forhandler av Kumar.
Svenska tyger
ett svenskt textilföretag med en 200-årig tradition. Verksamheten omfattar design, utveckling och produktion av inredningstextil, textiltapeter samt handvävda och handknutna mattor.
Sødahl
The home has numeral functions. It is a resort for the family to eat, bath, play and sleep in. Södahl producerer blandt andet dækkeservietter, grillhandsker, forklæder, duge, sengelinned og gardiner.
Textilboden
Vår ambition är att alltid ha nöjda kunder och ge snabb service med god kvalitét. Vi lagerför alla textilier som finns på hemsidan och levererar normalt inom en arbetsdag från din beställning. Tekstilpanel.
Tini Owild
decorator and stylist and has for a number of years worked with trends within fashion and furnishing. During the year 2000 she manifested her name as designer and brand within textiles that show a strong and very personal style unlike anything else on the market.
Växbo Lin
I Växbo finns landets bäst bevarade miljöer från linberedningens glansdagar. De små linberedningsverken vid Trolldalen vittnar om den linodlande allmogens nyttjande av vattenkraften för beredningen.
Warwick
Always been at the cutting-edge og fabric trends. Inspiration, inspirasjon.
Zoffany
Inspired by rich traditions of the past, Zoffany's collections are designed to look equally at home in today's contemporary interiors. From wallpapers, fabrics and trimmings to paint, carpets and furniture, Zoffany offers beautifully co-ordinating and versatile interiors.