Nicolette Brunklaus, Amsterdam, Netherlands, maintains that only exceptional design can tell the whole story. She works viscerally, manipulating texture, colour and shape, bringing her own individuality into personal environment.
Nicolette Brunklaus designs lighting, wallpaper, pouffs, pillows, curtains and ceramics among others. She is more than a storyteller. Her products have become internationally recognized for their unique point of view and the designer herself has become an icon.

Love this pendants looking like birch hanging in the ceiling.
Brunklaus claims a vital need for high quality, unique products and rejects uniformity. Her goal is to produce  special objects that enhance the surrounding space of the owner. She is consistent in dismissing existing trends, instead Nicolette Brunklaus is a leader in setting new ones.

Funny pillows with pattern make of interior pictures from private homes.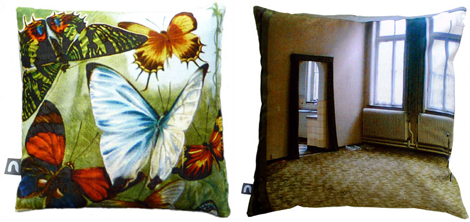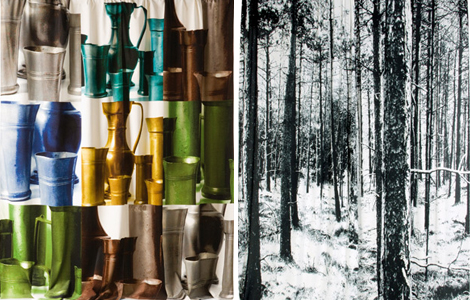 Brunklaus blogs as well, visit her Blogspot web and follow her.
Info/pictures: Nicolette Brunklaus