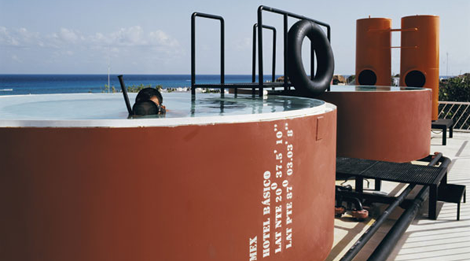 Vacation planned in Mexico? Why not Hotel Basic with it's uniqe street market style and recycled tire floor, with a small vestibule in front that leads to a boutique with articles made by mexican artists. I could stay here!
A surprising space with a spectacular view of the Caribebean Sea. Ttwo circular industrial tanks as a reminder of old water parks and Mexican petroleum industry. The hotel is included as a memeber of Designhotels.com.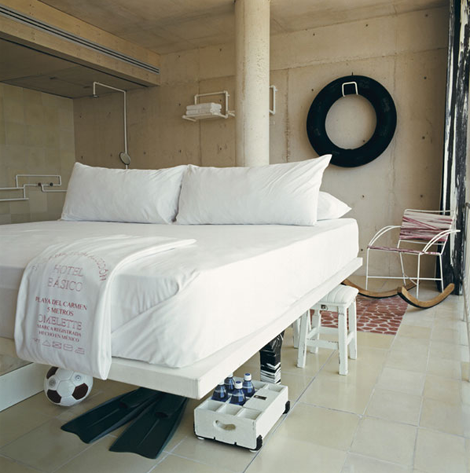 The 15 rooms distributed among two floors are all decorated with eccentric local references, including spare tires, textures with recycled elements, exposed plumbing pipes, resins and latex.

Beautiful bath tub and I just love the shower and view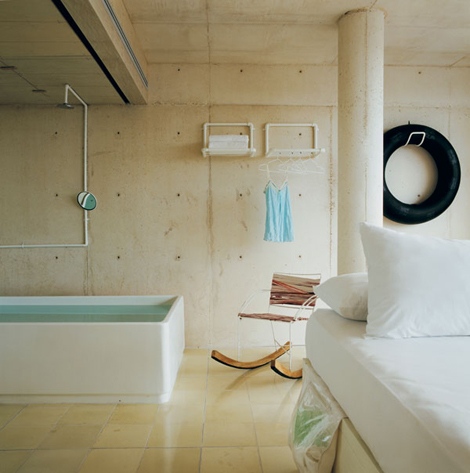 Bath tub, so simple, no stress
Located on the first floor of the hotel, the restaurant is a unique space, with a well balance of tranquility underneath the shade of a tree and flowers. Serves delicious typical dishes from Veracruz.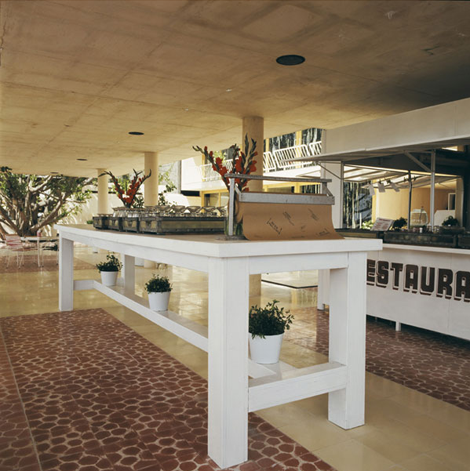 From the restaurant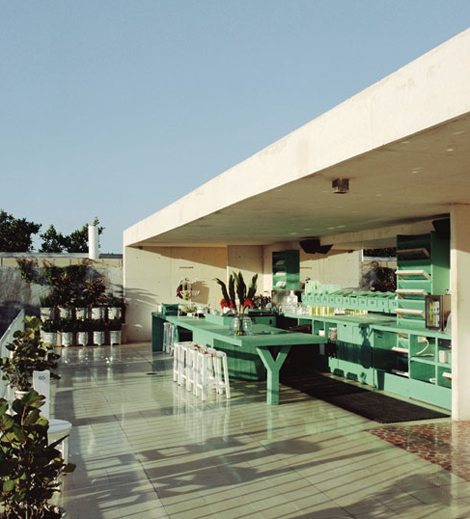 Refreshments, relaxing – this can be the place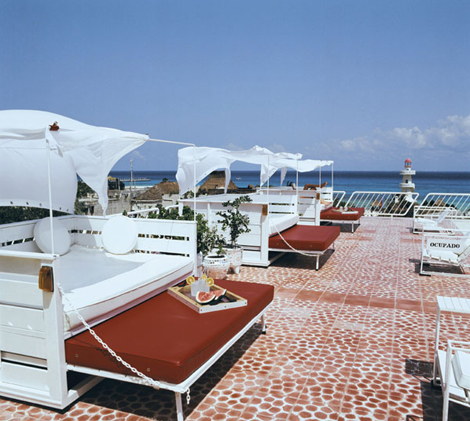 On top of the building loving sun or not
Info/pictures: Hotel Basico, Designhotels.com