The shower enclosures and the baths with whirlpool have always been the preferred choice for relaxation and today, if they have a strong aesthetic character, they become authentic protagonists in the bathroom environment.
A place that many avant-garde architects have placed at the centre of the house, as an oasis of well-being in which to feel good with themselves and to enjoy moments of leisure.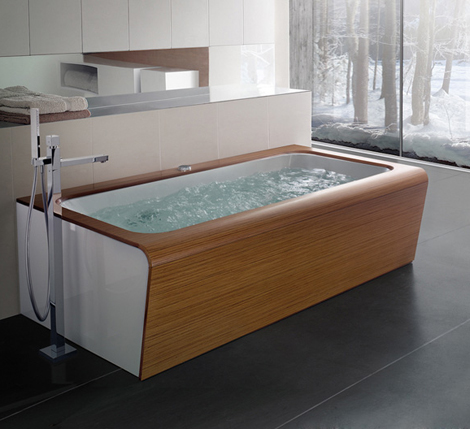 The stylistic research, the innovative design and the attention to details are the essential elements of BluBleu production philosophy. Bath tubs made of wood, pink, white, golden and dark brown. You'll find different tubs to fit into your exisisting interior.

Golden bathtub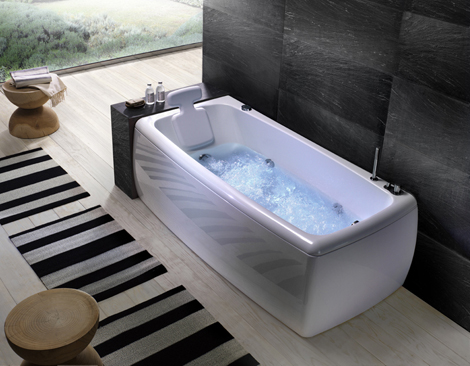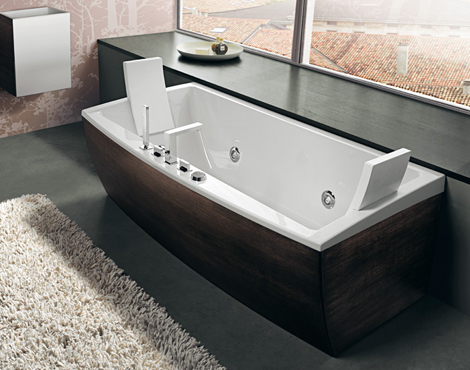 The year 2004 marked the beginning of the collaboration of the company with a major study of design, Bullo Design Group, that with his ideas and a continuous stylistic research has contributed to the creation of some models that interpret the most contemporary trends.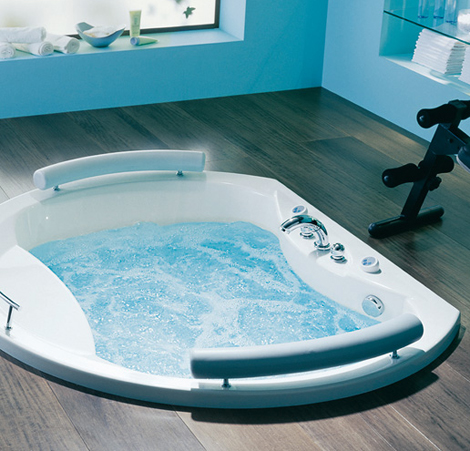 BluBleu products are manufactured in Italy in the headquarters at San Vito al Tagliamento that has an operational area of 35000 square meters, thus ensuring a careful and accurate control over all stages of production.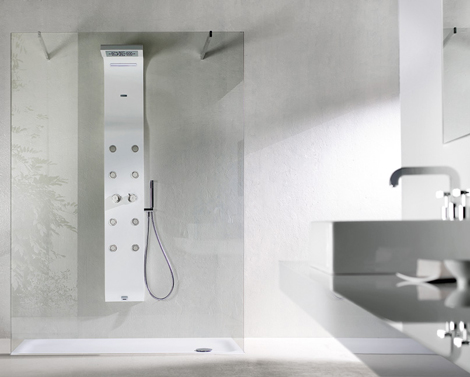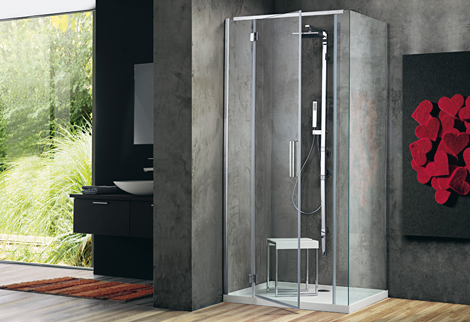 Founded in 1989 as a company belonging to Calpeda Group, a leader in the production of electro-pumps, BluBleu distinguished itself in the hydro-massage sector thanks to its exclusive experience and know-how.
Info/pictures: via Blubleu.com