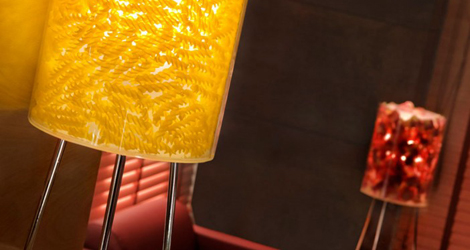 Jackie lamps by Joseph Novell and Josep Puig. The collection features a table lamp, a floor lamp, a suspended lamp and a wall sconce. Two concentric cylindrical elements made from methacrylate are assembled together to form the shade of each lamp.
As you can see on the featured photos below, different materials can be inserted between those two transparent elements to personalize each lamp and get different type lights and chromatic effects.
There is no limit on how you can personalize a Jackie lamp to fit into your interior design, but please be careful with the materials used in such a lamp!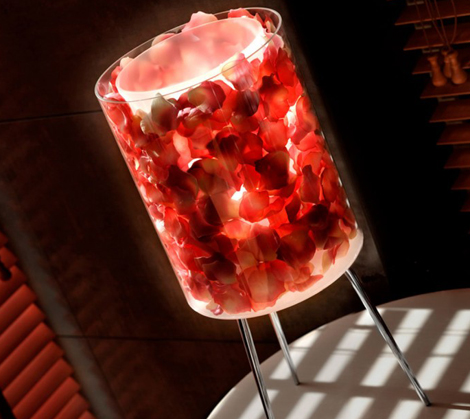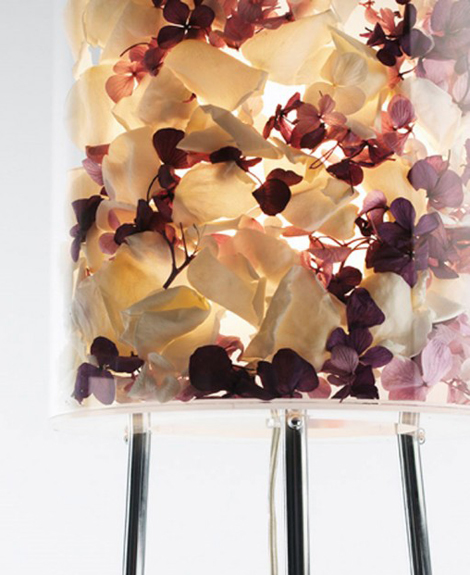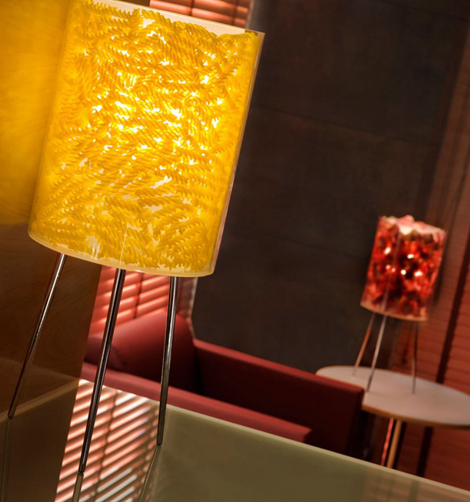 Info/pictures: B.Lux via Homedsgn.com