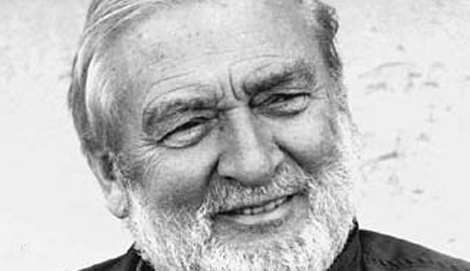 Verner Panton (13. februar 1926, Gentofte, død 5. september 1998 i København) var en dansk møbelformgiver og interiørarkitekt, berømt for sin inspirerende og fargerike personlighet. En unik person med en spesiell sans for farge, form, lysfunksjon og rom.
I løpet av karrieren introduserte Panton en rekke moderne lamper med en helt annen personlighet enn andre skandinaviske lamper på denne tiden. Med en påfallende tro på formens ubegrensede muligheter skapte han et helt nytt sett med teorier om lysets funksjon og innflytelse.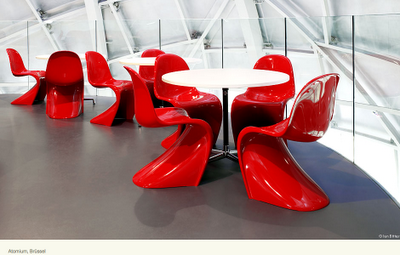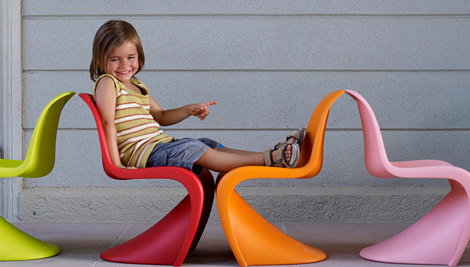 Panton lagde nyskapende og futuristisk formgivning i sterke farger og i ulike materiale, særlig i plast. Formgivningen var ofte opplevd som svært «60-talls» med forbindelser til optisk kunst og pop-kunst. Flere av de mest kjente møblene han formga er i produksjon i dag (wikipedida)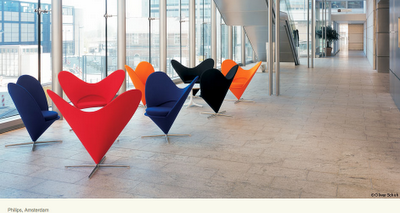 Heart Cone Chair, 1959
Verner Panton was born 1926 in Gamtofte, Denmark, studied at Odense Technical College before enrolling at the Royal Danish Academy of Fine Arts in Copenhagen as an architecture student. He worked from 1950-52 in the architectural firm of Arne Jacobsen, and founded an independent studio for architecture and design in 1955.
His furniture designs for the firm Plus-linje attracted attention with their geometric forms. In the following years Panton created numerous designs for seating furniture and lighting. His passion for bright colours and geometric patterns manifested itself in an extensive range of textile designs.
Kilde  og bilder: Vitra.