The real estate agents Alvhem Makleri is established in Goteborg, Sweden. They prepare for and sell apartments and houses in the area doing a remarkable job styling homes before sale.
Working as an agent is not just to convey the housing – it is for us a way of life. Therefore, the philosophy is obvious. Alvhem believe in personal commitment, job satisfaction and life-long relationships. To feel in your stomach when you found your dream home. For them, whether you are a buyer, seller or neither in the current situation.

Beautiful brick wall and vintage stands for the TV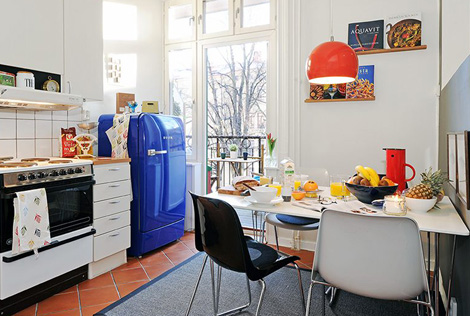 Just love the refrigerator from SMEG.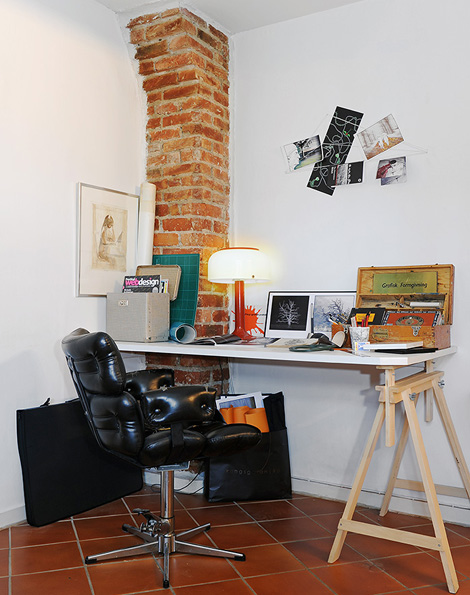 Home office.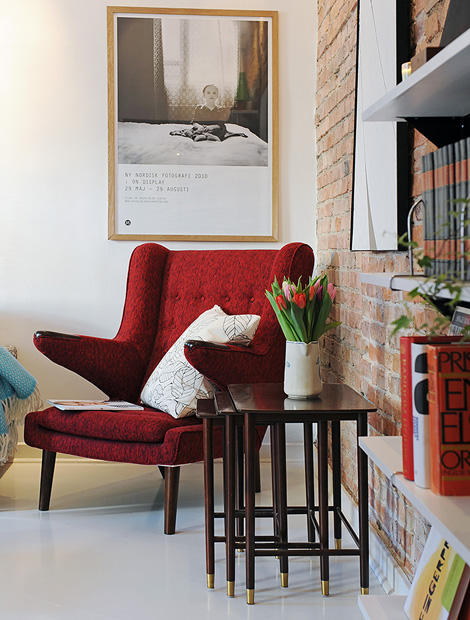 Nice red chair and favourite tulips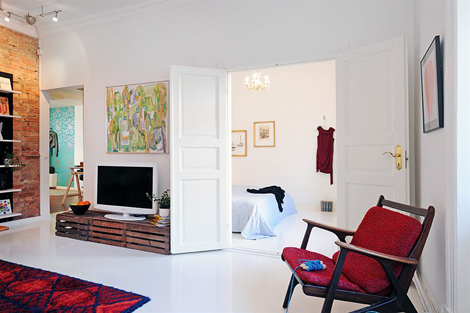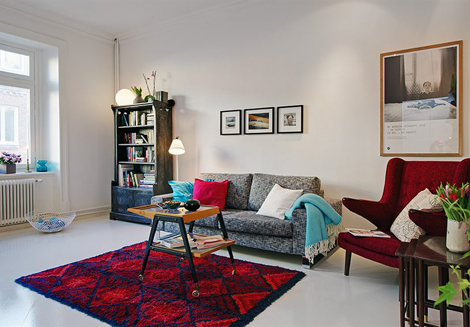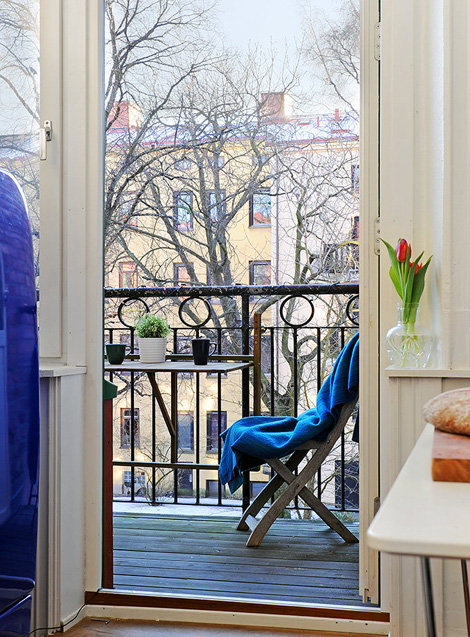 Info/pictures: Alvhem Mäkleri, Gøteborg, via Emmas Designblogg