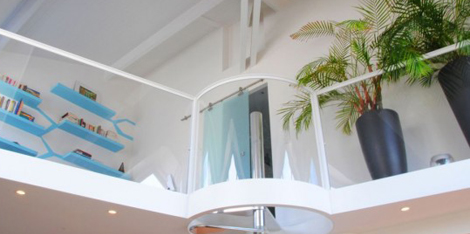 A duplex apartment of 753 squared feet in the heart of Paris, it's already nice. However, a duplex apartment in Paris renovated by Delphine Maumot is even better.
The point of attraction of this jewel, called Stair link, the chrome spiral staircase sparkles and catches attention.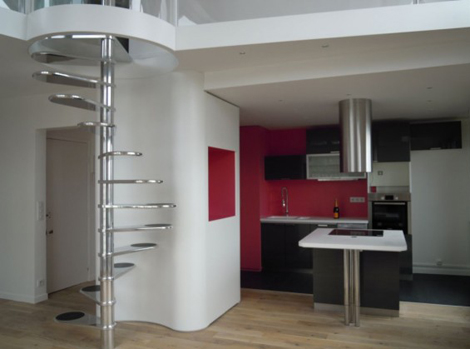 Its roundness is enhanced by rounded furniture that fits perfectly it's form. Magnificent. The chrome spiral staircase could be qualified as a masterpiece of modern art.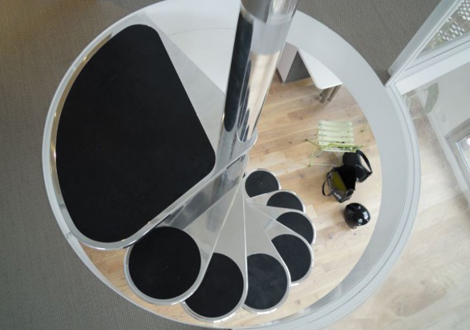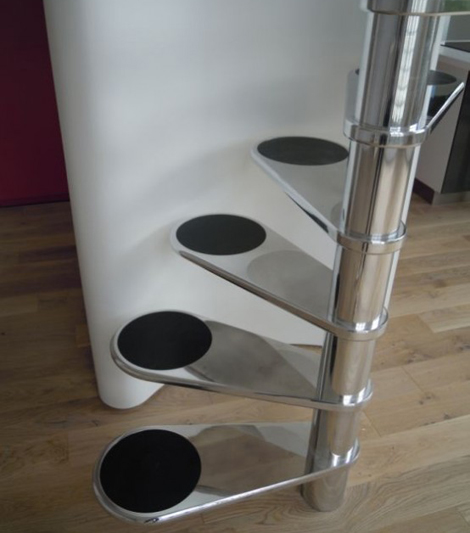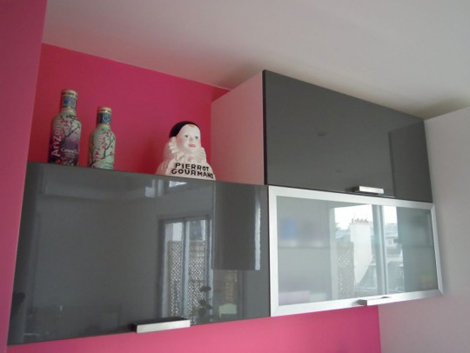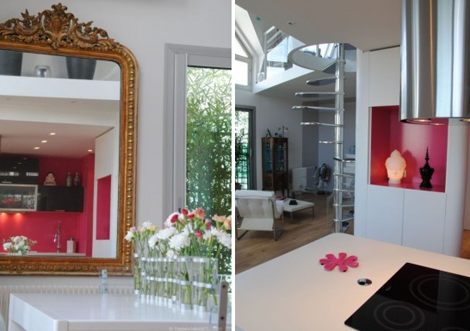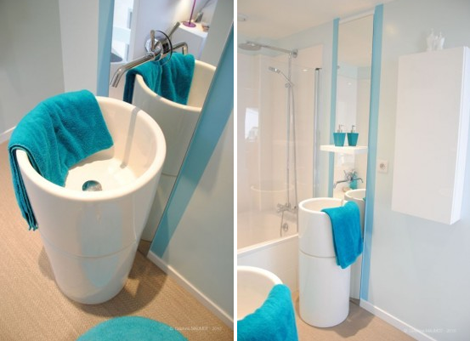 Read the article at So loft, by Manuel Gaudichon, based in Paris. He confess he's serial blogger and truly addicted to the web. More interesting apartments to be found.
Info/pictures: So Loft