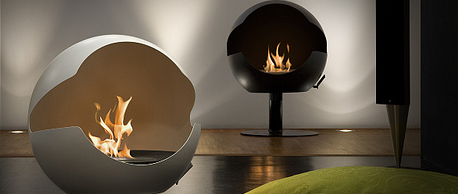 Vauni har utviklet et levende ildsted for den som ikke har pipe men ønsker levende ild, det være seg på stuen, kjøkkenet eller på soverommet. Dekorative og varmende.
The fireplaces from Vauni are powered by liquid denatured ethanol. Unlike traditional fireplace constructions, no chimney is needed because the combustion emits only small amounts of carbon dioxide and water vapour. The flames are as natural and yellow-orange as in wood firing, but are experienced as more dynamic than in vent-free gas stoves. Vauni fireplaces need no fixed installation and are fully mobile. Altogether this provides unbeatable flexibility in contrast to an open fireplace.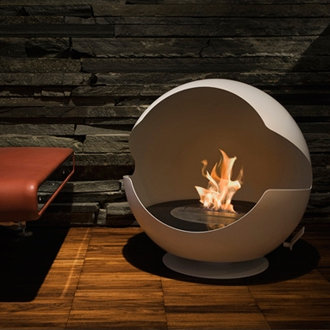 Vauni's products are constructed with focus on safety and are certified by SITAC and SP Technical Research Institute of Sweden. They are powered by the market's most advanced ethanol burners, developed for optimized operating properties. The materials are fire-resistant and carefully selected to harmonize with the value of fire and to express aesthetics, quality and warmth.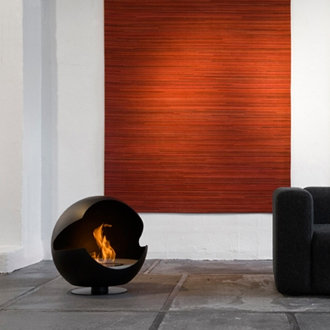 Vauni forhandles hos blant annet PersianRoom, House Of Oslo, www.persianroom.no
Foto: www.vauni.com