Fargerike puffer fra designeren Christien Meindertsma gir insiprasjon til strikk av puffer til egen bolig. Så enkelt og ferdig i løpet av kun kort tid, en helg og vips så har du mere sitteplass og et fargerikt innslag i interiøret – DIY (do it yourself).
Urchin Pouf er et av de mange prosjektene til den nederlandske designeren Christien Meidertsma. Via nettet fant jeg en butikk hvor du kan kjøpe garn som egner seg for strikk av puff, som du kan gjøre i løpet av en helg! Velg farge og strikk så har du ekstra sitteplass og stash som gir et personlig preg i hjemmet.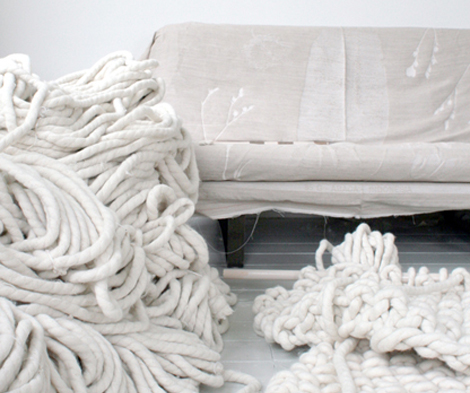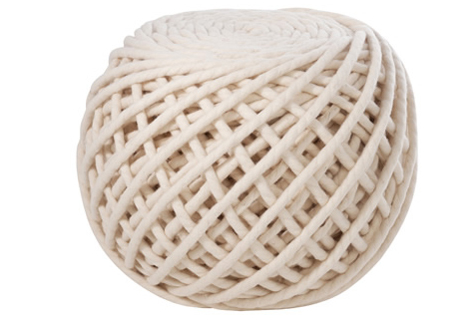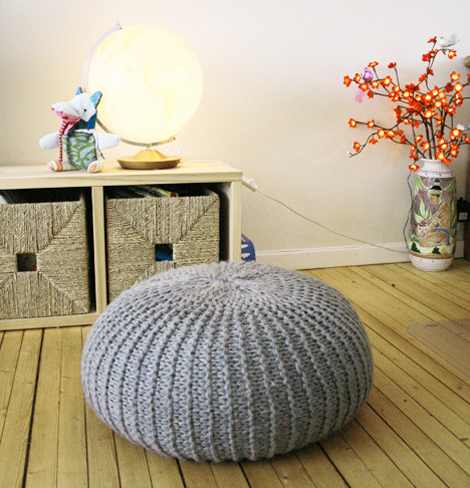 Pickles.no har blogget om strikking av puff. Her kan du kjøpe garn som egner seg.

Photo credits: Vincent Mentzel
Christien Meindertsma explores the life of products and raw materials. For her first book, Checked Baggage (2004), Christien purchased a container filled with a week's worth of objects confiscated at security checkpoints in Schiphol Airport after 9/11. She meticulously categorized all 3267 items and photographed them on a white seamless background.
Christien's second book, PIG 05049 (2007), is an extensive collection of photographic images that documents an astounding array of products that different parts of an anonymous pig called 05049 could support. With this book, Christien reveals lines that link raw materials with producers, products and consumers that have become so invisible in an increasingly globalized world.
With her designs Christien Meindertsma aims to regain understanding of processes that have become so distant in industrialization. Her work has been exhibited in MOMA (New York), The V&A (London) and the Cooper Hewitt Design museum (New York). For her book PIG 05049 she won three Dutch Design Awards (2008) as well as an Index award (2009). Christien graduated from the Eindhoven Design Academy in 2003.
Kilde/bilder: Christien Meindertsma, Pickles