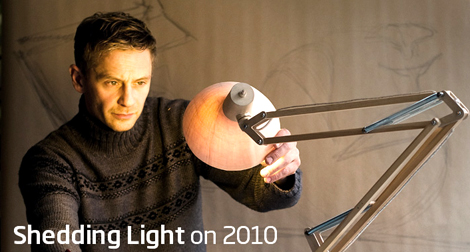 Self taught designer Tom Rossau started his career in the basement of his parent's house in Faarevejle, Denmark. Building all sorts of stuff out of whatever at hand, like all boys do. LEGO was the main companion to his vivid imagination.
In the 90's Tom picked up the thread where he'd left it some years before. He started to design and sew leather clothes and eventually opened the shop in Copenhagen, Denmark in 1997.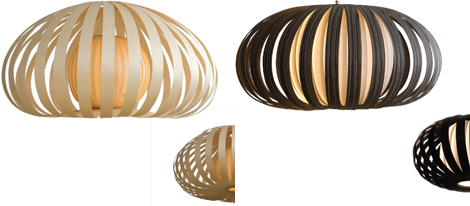 Since 2004 Tom has worked mainly with natural wood veneers. At first these lights were only available from the shop on Istedgade in Copenhagen, but in 2006 the TR4-TR7 was introduced to a broader audience at Copenhagen Furniture Fair, where the TR7 received the "Audience Favorite Award".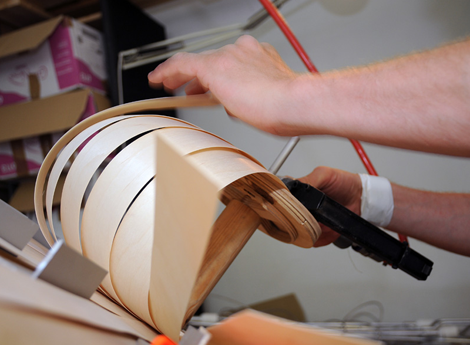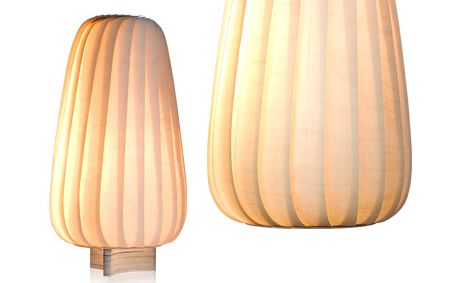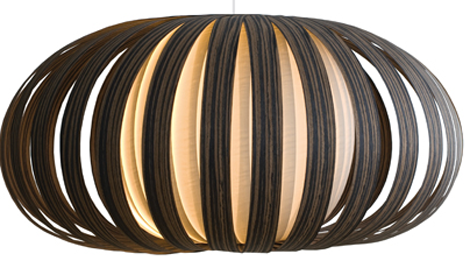 Visit his website to learn more about his work and where to buy products. You'll find both furniture and lovely lighting and beautiful pendants.
Kilde/bilder: Tom Rossau