ModularArts introduced its large panels in 2002. Panels, blocks and tiles to change your wall into a sculptural and unique wall in 3d. Mostly to the commercial industries at the time. You can buy in their online store.
Beautiful and different space when your walls is covered with tiles, blocks or panels in your apartment, with a 3d effect. Small or big walls can be changed to make boring walls both different and as an sculptural element.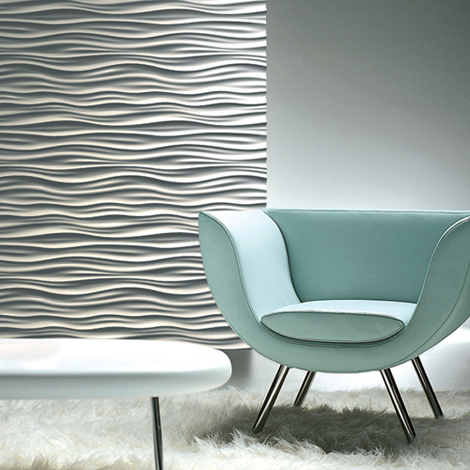 These bold, large scale, modular panels allow the creation of very dramatic, seamless sculptural walls in modern hotels, restaurants, offices, building lobbies, and progressive retail establishments.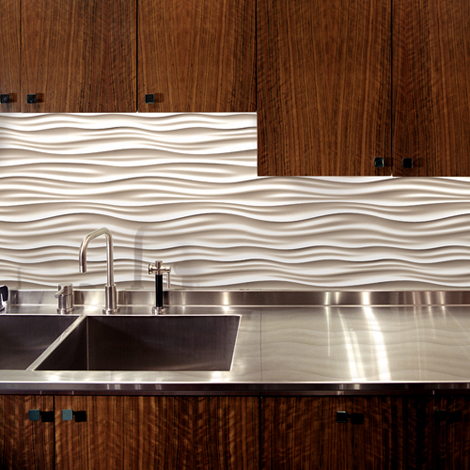 As well as in private homes! They have an online shop where you can find inspiration and buy their products to make your own special wall art chosing the 3d effect that suits your home.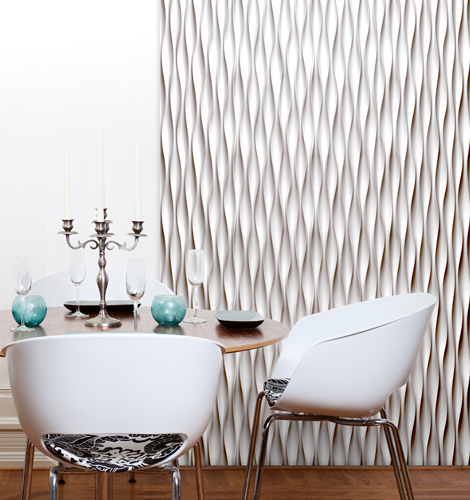 In addition to the beautiful surfaces they provide, the panels are entirely non-combustible, and contain no nasty, off-gassing ingredients. Over a million square feet of these sculptural panels to high-design environments in USA, Canada, and around the world.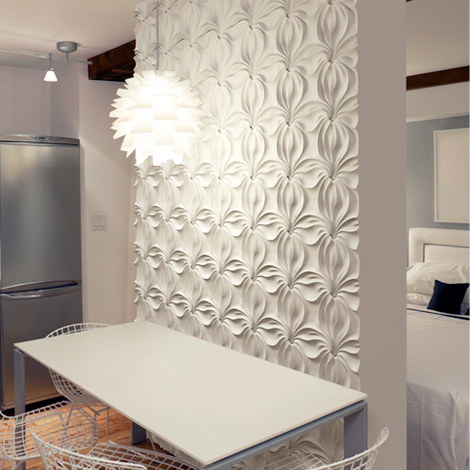 ModularArts have created a simple solution: Modular, interlocking tiles that mount to your walls with 2 screws, paintable (but require no paint), and shipped in small manageable boxes.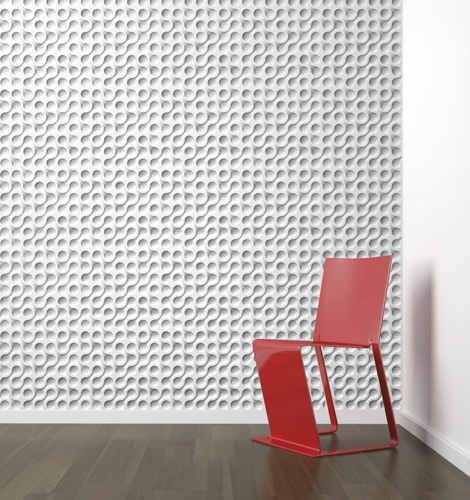 A smaller scale, easy-to-install version suitable for private homes as well – It's here.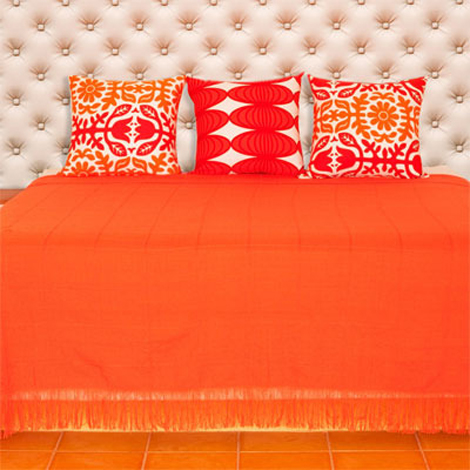 Info/pictures: ModularArts, online shop Modtiles