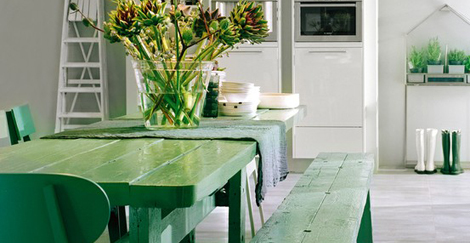 I found some colorful interior details with green as the main color. A kitchen with a gorgeous wooden table and bench. Workspace, dining area, green flooring. Get inspired.
Hope you like the use of colorful green in the interior.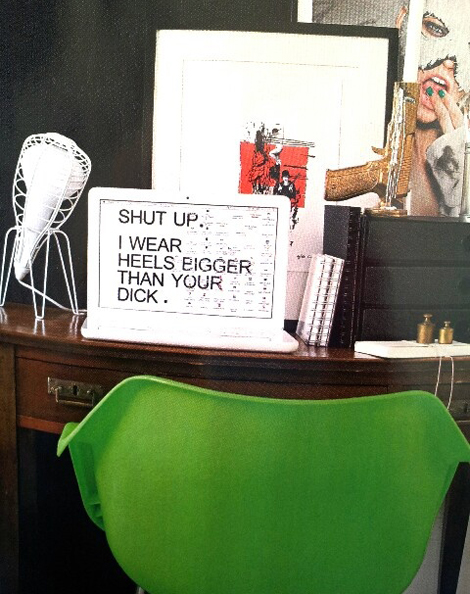 Work space with a green chail combined with an old table.

Green chairs in dining room with green details in the decor and interior.

Green owen and concrete deailts on this kictchen with a stunning view.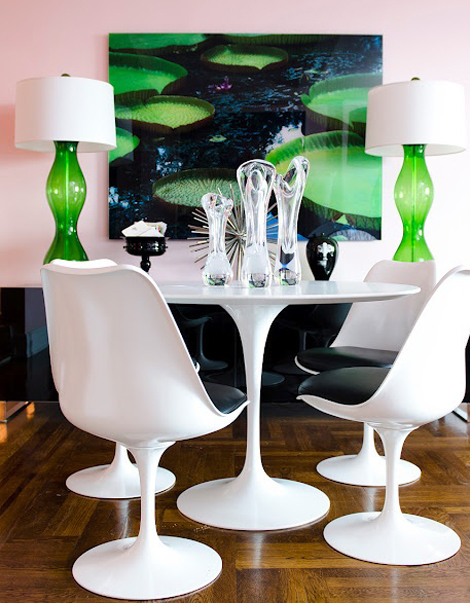 Green glass ligthing, lamps and a huge artwork on the wall, with green details.

Green bedspread in black and white bedroom.

Tetro look and a painted floor in same color as the back wall in kitchen.

A green wooden table on the balcony, colorsplash.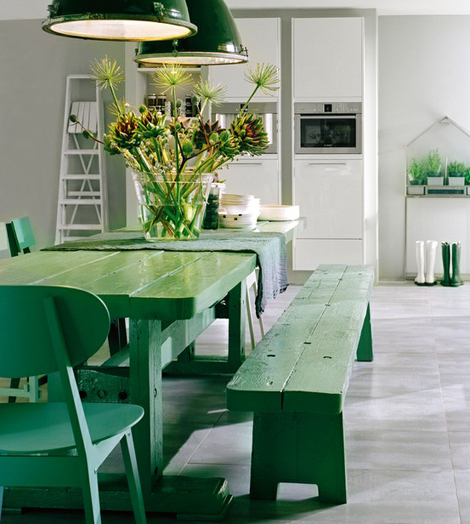 This is the article main picture in real size.
Info/pictures: webstash album Home • Details on Pinterest. You'll find the original source in album.