Tiles with 3d effect. Could you live in this house with a kitchen floor like this one? These pictures are just a few from the apartment presented. In the home of Santa Caterina unequivocally reflected this contemporary trend that has blurred, among others, the border between public and private areas of the house.
Such is the case of this opaque border getting hide service areas and private , separating irremediably social stay. So, this re- interpretation of the typical flat in Barcelona's Eixample revolves around a large dining kitchen which raised over traditional hydraulic mosaic floor , is offered as a space with deep social vocation and entertainment beyond its simple functionality as a service.
Crossing the floor longitudinally, the kitchen includes a third of the floor area of ​​the dwelling and it is thanks to their balconies, shelves , sofa converted into banks , their wide Tailored table in natural and solid wood. Visit the architects to find out more.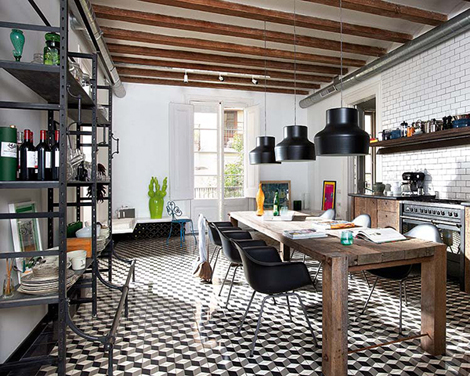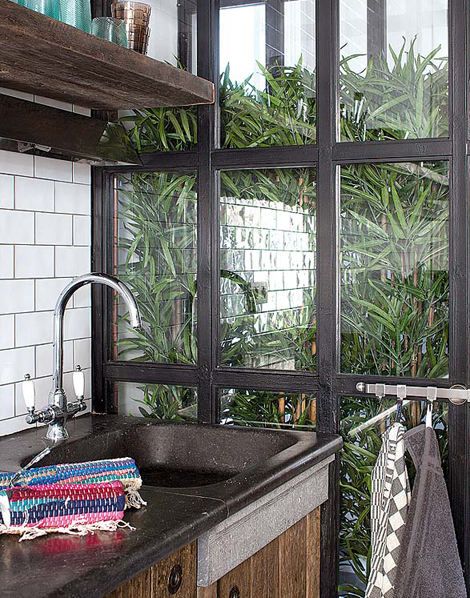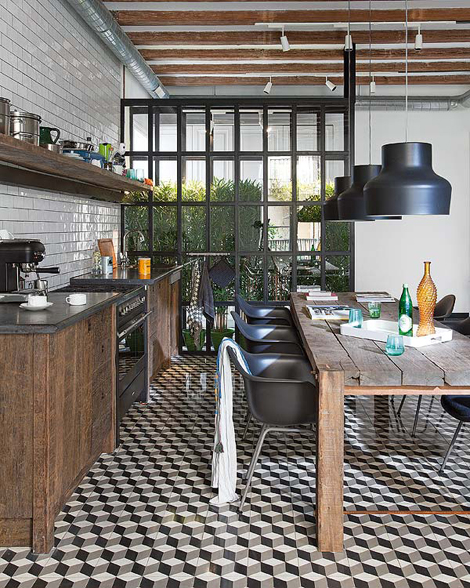 Images/pictures: Egue & Seta