Swedish Svedbergs was founded 1920 by Holger Svedberg, who made milk churns for the local farms. In 1962 Svedbergs started as a pioneer to design and manufacture complete bathroom interiors. Found some pictures for inspiration.
Svedbergs develop, manufacture, and market the complete bathroom. This is the business idea, which they follow in daily work. They always try to think of requirements when we develop new products and manufacture the majority of all products in their own factories in and around Dalstorp, South west Sweden.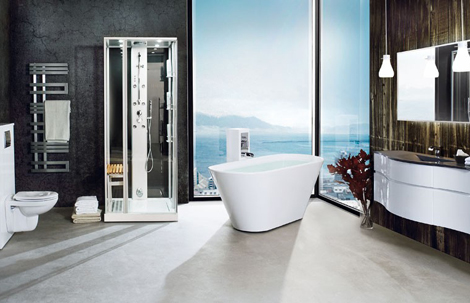 Steam shower and a beautiful sight over the ocean outside.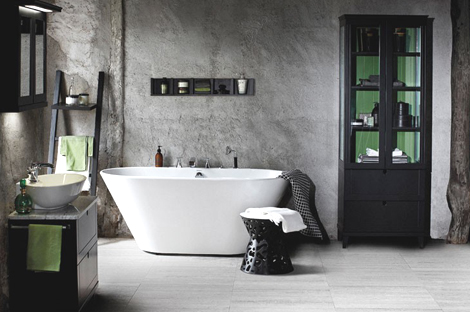 Concrete wall and a bit bath tub.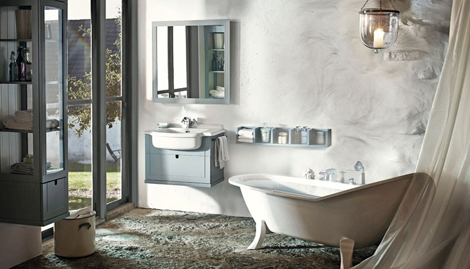 Romantic style and wonderful flooring.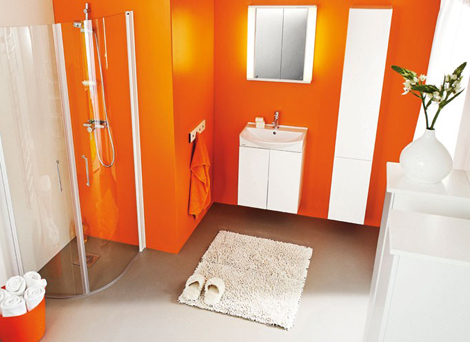 Orange walls and white interior.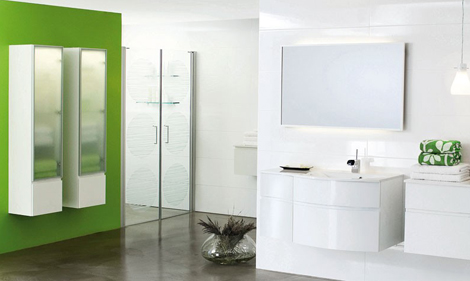 Still white interior, this with green walls.

Funny wall stickers or wallpaper? to fresh up the bath tub. Nice use of colors.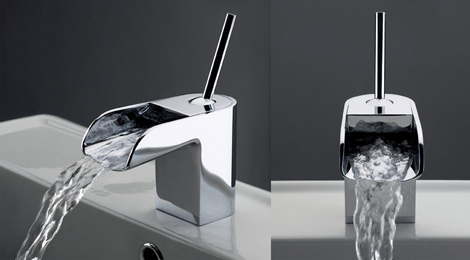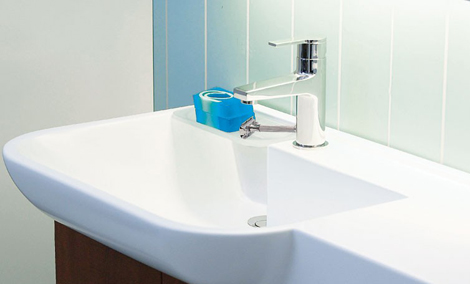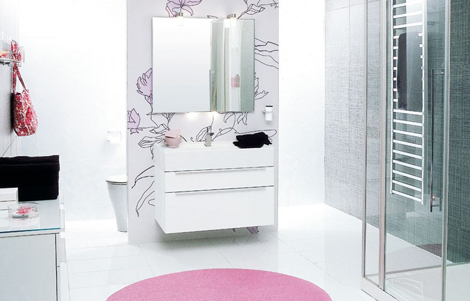 Tiles with decor on the wall on back of the sink. Pink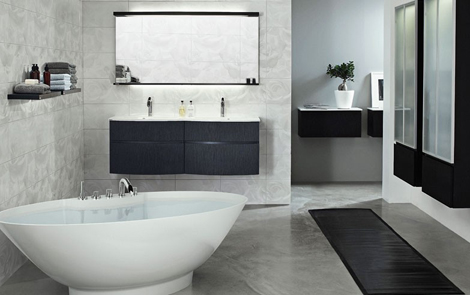 Svedbergs history started 1920, when Holger Svedberg started his small tin making workshop in Dalstorp, Southwest Sweden. He made milk churns for the local farmers. In the 1960′ the sons Sune and Stig Svedberg took over the workshop and designed and made a new kind of bathroom cabinets that had lights.
Svedbergs launched the first bathroom furniture. This was new thinking in the industry and cabinets with names such as Millie and Nyform entered the marketplace. A new factory of 6000 sqm was built 1972.
Kilde/bilder: Svedbergs